Scuba Diving In Maldives
Quick Navigation (Topics covered)
---
---
Diving Videos
Maldives Diving In Moofushi Kandu South Ari Atoll
Scuba Diving In Maldives Raa Atoll
Scuba Diving In The Maldives JA Manafaru
Maldives Diving Resort Angsana Ihuru
Diving Spot In The Maldives
Diving Places In Maldives
Maldives Diving Holiday Trip
---
Explore Diving in the Maldives
The Maldives is one of the best diving destinations in the world, with crystal clear waters, colorful coral reefs, and abundant marine life. Here are some things to know about diving in the Maldives:
Best time to go:
The best time to go diving in the Maldives is from November to April when the visibility is at its best, and the water is calm. However, diving is possible all year round, and each season offers different experiences.
Conservation:
The Maldives is committed to marine conservation, and some dive centers offer opportunities to get involved in reef conservation projects.
Currents:
he Maldives is known for its strong currents, which can be challenging for inexperienced divers. It's important to choose dive sites that match your diving experience and ability, and always listen to your dive guide's instructions.
Diving Equipment:
If you don't have your own diving equipment, most dive centers and resorts provide rental gear. However, it's always a good idea to bring your own mask and fins to ensure a comfortable fit and prevent any issues during your dive.
Non-Diving Activities:
While diving is the main attraction in the Maldives, there are also plenty of non-diving activities to enjoy, such as relaxing on white-sand beaches, exploring local villages, or taking a sunset cruise.
Health and Safety:
It's essential to ensure you are in good health and have no underlying medical conditions that could affect your ability to dive safely. Always follow your dive guide's instructions and be aware of your limits to prevent any accidents or injuries.
Accommodation:
There are many resorts and guesthouses in the Maldives that cater to divers. Some resorts have their own dive centers, while others may be located near dive centers. It's important to research and choose accommodation that suits your needs and budget.
Night Diving:
Night diving is a popular activity in the Maldives and allows you to experience a different side of marine life. It's important to have previous diving experience before attempting a night dive.
Photography:
The Maldives is a fantastic destination for underwater photography, and many dive centers offer photography courses and rental equipment. Remember to respect marine life and never touch or damage coral or other marine species.
Language and Culture:
The Maldives has a unique culture and history, and it's worth taking the time to learn about the local traditions and customs. The official language of the Maldives is Dhivehi, but most locals and dive instructors speak English.
Budget:
Diving in the Maldives can be expensive, and prices can vary depending on the dive center, accommodation, and type of dive. It's important to budget accordingly and choose a dive package that fits your budget.
Dive Insurance:
It's highly recommended to have dive insurance when diving in the Maldives, as accidents or injuries can occur. Make sure your insurance policy covers diving activities and any medical expenses that may arise.
Dive Packages:
Many dive centers and resorts offer different dive packages depending on the number of dives, type of dives, and other factors. Some packages may include equipment rental, transportation, and accommodation.
Weather Conditions:
While the Maldives is known for its clear waters and sunny weather, it's important to be aware of potential weather conditions that may affect diving. Cyclones and monsoons can occur, especially from May to October, and may result in canceled dives.
Water temperature:
The water temperature in the Maldives is generally warm and pleasant, ranging from 26-30 degrees Celsius (79-86 degrees Fahrenheit) throughout the year.
Packing Tips:
When packing for a diving trip to the Maldives, it's important to bring lightweight and breathable clothing for the warm weather, as well as sun protection and insect repellent. Don't forget to bring any necessary medication or personal items, and consider packing a dive logbook and underwater camera.
Fuvahmulah Atoll
Fuvahmulah is a pelagic paradise that draws various shark species, manta and mobula rays, and mola mola year round, despite being far less explored than many of the other atolls. Uncharted reefs provide host to thresher, tiger, silvertip, whitetip, and grey reef sharks, as well as open ocean monsters like scalloped hammerheads and whale sharks.
Addu Atoll
Addu, the most southerly of the atolls, is as beautiful above and below the waterline. On deeper dives, sharks, turtles, and mantas are frequently spotted, while the protected location of Gan Inside provides intimate encounters with stingrays along the white sandy floor.
The wreck of the British Loyalty oil tanker can be explored by experienced divers. She is the largest wreck in the Maldives, lying in 100 feet of water and serving as a massive artificial reef for a variety of marine species.
In conclusion, diving in the Maldives is an incredible experience that offers a unique opportunity to explore some of the world's most vibrant marine life and underwater landscapes. By following these tips and doing your research, you can have a safe and enjoyable trip to this beautiful destination.
---
Marine Life in the Maldives
The Maldives is home to a diverse range of marine life, including sharks, manta rays, whale sharks, sea turtles, and a wide variety of fish species. The Maldives is particularly famous for its abundant shark population, including reef sharks, nurse sharks, and even hammerhead sharks.
---
Maldives Dive Environment
The Maldives has made significant efforts to protect its marine environment and promote sustainable tourism. Some dive centers offer eco-friendly dive options, such as reef clean-up dives or manta ray identification programs.
---
Liveaboard dive vessels
One of the best ways to experience diving in the Maldives is by booking a liveaboard trip. This allows you to visit more remote and less crowded dive sites, and dive multiple times a day without having to return to shore. Liveaboards are available at a variety of price points and cater to different diving experience levels.
---
Where to dive?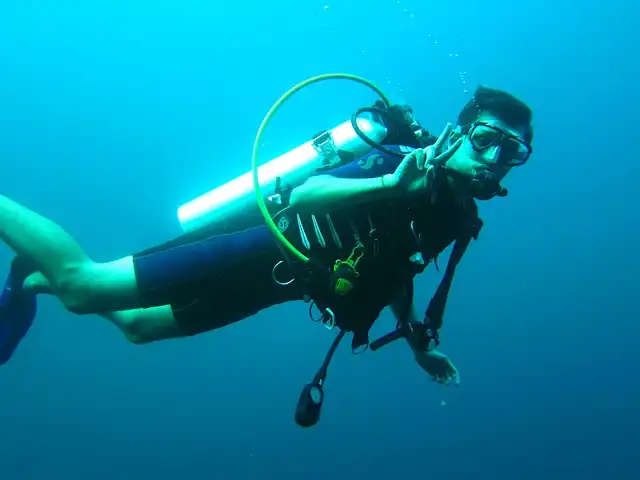 Divers of all skill levels can enjoy the Maldives' diverse dive settings, which include reef dives, drift dives, and wreck dives. Pinnacles (thila) and underwater formations such as tunnels, overhangs, and swim-throughs can be found while diving in and around the tolls. Wreck diving in the Maldives is frequently less about the wreck itself. It is, however, about the artificial reefs that have grown up around the undersea constructions.
The Maldives have multiple canals where the atolls meet the ocean. These places are ideal for drift diving due to the currents that travel through them. The strong current attracts large marine species such as sharks, tuna, and manta rays. Finally, lagoon settings can be found on the interior of the atolls. They are usually current-free and often relatively shallow, making them ideal for scuba diving practice and classes.
Maldives Diving Map
Faru
One of the Maldivian names for a reef is faru. It's possible that this is the outer reef of atolls and island reefs.
Giri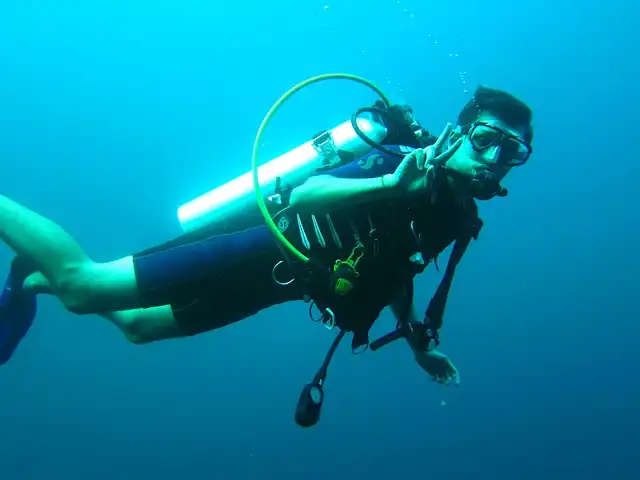 A giri is a circular reef with a top that reaches the surface, especially at low tide. Giris can be found both inside and outside the atoll, as well as in huge lagoons. These locations provide a diverse range of marine life and are frequently suitable for novice dives.
Wrecks
The Maldives have a few noteworthy wrecks, however they're mostly frequented for the fish at the site rather than the wreck itself.
Channel
A channel, sometimes known as a pass, connects the atoll to the ocean and serves as the atoll's entrance. A drift dive is the most typical way to do it. Sharks, manta rays, and tunas are attracted to the powerful currents. It is recommended to dive at channels when there is incoming current for most life, although some sites can offer wonderful dives when there is outgoing current. The geography of some channel reefs, which includes tunnels, swim-throughs, undercuts, and overhangs filled with colorful sponges and invertebrates, will appeal to underwater photographers.
Lagoons
While there isn't much in the way of marine life, most islands and large reefs have their own sandy bottom lagoon that is protected from the current and ideal for beginners learning to scuba dive.
Thila
Thila is similar to a Giri, except it is located further beneath the surface - it is essentially a seamount. There is a diverse range of marine life here, including soft coral, gorgonians, and an abundance of fish, including reef shark point. A Thila can be large, however most north-worthy thilas are modest peaks that are occasionally influenced by strong currents.
---
Which are the best places of scuba diving in Maldives?
1. Ari Atoll, Maaya Thila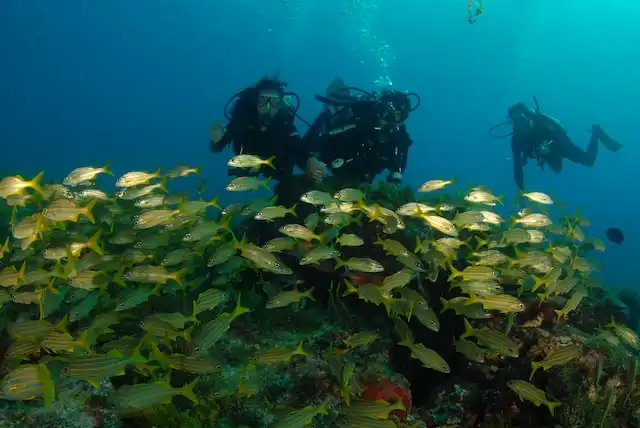 The Ari Atoll is home to several of the top diving sites in the Maldives and is renowned for its transparent blue seas and accessibility. For instance, Maaya Thila, which is situated on the southern tip of the atoll, frequently ranks as one of the top destinations nearby. The pinnacle extends down to a depth of 100 feet and is home to a variety of marine species, including barracuda, stingrays, and others. A reef shark feeding frenzy will probably be visible to advance divers who go under the water after sunset.
2. Alif Alif, Fesdhoo Wreck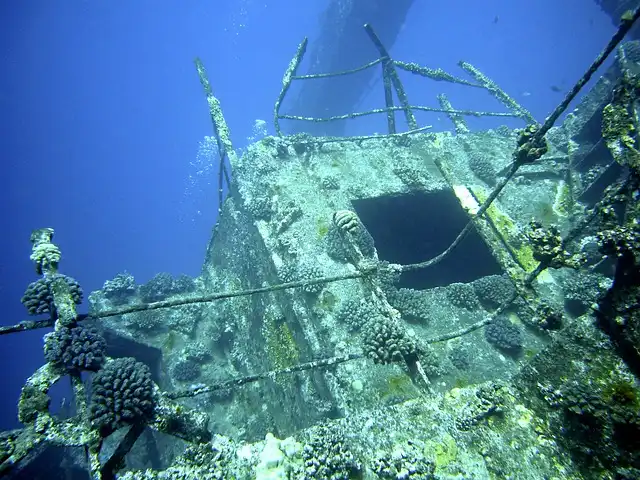 2. Fesdhoo Wreck, a shipwreck site close off the island of Fesdhoo, is a fascinating Maldives scuba diving location. The ship itself provides a home for a variety of fish, including moray eels, grouper fish, and lionfish, despite the fact that the entire thing appears to be covered with kinds of sponges, starfish, and coral. Additionally, white-tip reef sharks and, with any luck, hammerheads can be seen here.
3. Male Atoll, Nassimo Thila
Nassimo Thila is a wonderful haven for experienced divers and has been designated as a marine protected area. This Maldives scuba diving site is known for its magnificent rock formations, fish nests, and an abundance of corals. The water's normal temperature is from 27 to 30 degrees Celsius. Beginner ivers can see Eagle Rays, Jackfish, Snappers, Napoleons, and Oriental Sweetlips.
4. Baa Atoll
Divers of all levels can find dive spots in the Baa Atoll, a UNESCO Biosphere Reserve. Divers should be able to marvel at the atoll's overhangs and swim-throughs as well as the perennially popular manta rays and whale sharks.
One well-known swim-through is the Dhonfanu Thila location. Divers can enter the tiny swim-through at a depth of around 82 feet and rise to the exit at a depth of about 60 feet below the water's surface. One of the few areas in the world where whale sharks gather to breed is Hanifaru Bay, where divers may also go diving with huge schools of manta rays.
Famous For whale sharks
5. South Male Atoll, Kandooma Thila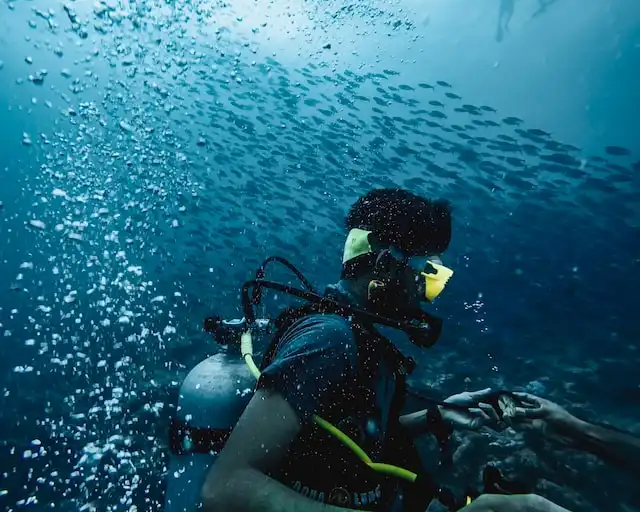 One of the amazing places to go scuba diving in the Maldives is Kandooma Thila, which is located in the north of Kandooma Island. It is accessible all year long and has a depth of 16 to 30 metres. Eagle Rays, Reef Sharks, Green Turtles, Red Bass, Tunas, and Barracudas may all be seen swimming beside the reef.
Famous For: Reef Sharks
6. Fuvahmulah Atoll
The uncommon shark species that visit this specific atoll are well recognised. Tiger sharks, thresher sharks, whale sharks, and even hammerheads might be seen by lucky divers. Many of the good dive sites on this atoll, one of the Maldives' most southern, are still being investigated and would be better suited for more experienced divers.
7. North Male Atoll, Banana Reef
Banana Reef, the first Scuba Diving Site in the Maldives, situated in the North Male Atoll at a depth of 5 to 30 metres. It is a must-have on your itinerary since it is dotted with pinnacles, cliffs, overhangs, and caves. Oriental Sweetlips, Reef Sharks, Morays, Stingray Eels, Giant Clams, and Blowfish are all readily visible in their native environments.
8. Lhaviyani Atoll, Kuredu Express
Kuredu Express, which derives its name from the powerful currents that flow through this area, is widely regarded as one of the best diving locations in the Maldives. A dense population of aquatic beauties, a colourful reef, and a sandy bottom are commonplace here. Some of the fish that are simple to see are tuna, eagle rays, and grey reef sharks.
9. Alif Alif Atoll, Chaaya Reef
Chaaya Reef is renowned for its unrivalled underwater beauty and is one of the best best dive sites in the Maldives to go scuba diving to get up close to the amazing marine life.
10. Vaavu Atoll, Miyaru Kandu
There is no better place to go scuba diving in the Maldives than Miyaru Kandu if you want to get near to the magnificent sharks! This is one of the greatest places in the Maldives to watch hammerhead sharks, grey reef sharks, eagle rays, and dogtooth tuna.
---
Male Atoll Diving Map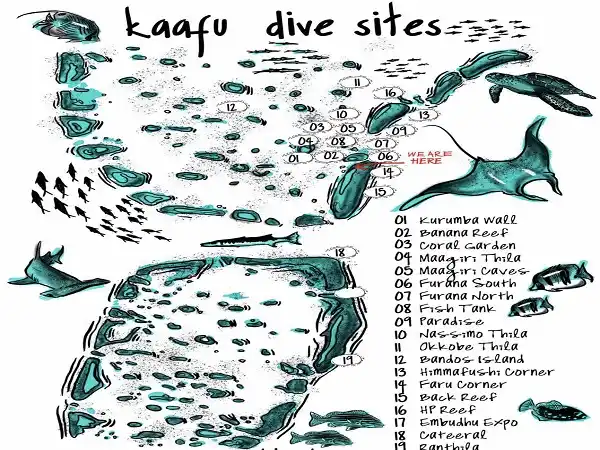 ---
The Maldives Resorts For Diving
There are more than 150 resorts to select from in the Maldives, so you won't be short on options. However, not all resorts cater to divers, so make sure you arrange ahead of time. The most intriguing aspect is that accommodations are available to fit practically any budget, as these dive resorts range from the most basic to the most luxurious. Even if the resort you chose does not provide diving, you can still book dive excursions through neighbouring resorts and dive shops.
Soneva Fushi, Baa Atoll
Soneva Fushi is a stunning resort that is nestled in the midst of a lush flora on an uninhabited island in the Maldives. Scuba diving is also available at the resort.
One And Only Reethi Rah, North Male Atoll
One And Only Reethi Rah is the perfect location for a tropical retreat because it sits on a remote island. The resort provides fantastic aquatic activities, like as diving in the clear male seas.
Vilamendhoo Island Resort, South Ari Atoll
Vilamendhoo Island Resort is located along a huge stretch of the Indian Ocean and is tucked away in the South Ari Atoll. It provides luxurious accommodations, delicious meals and drinks, a relaxing spa, and possibilities for scuba diving.
Kuredu Resort & Spa, Lhaviyani Atoll
Kurendu Resort & Spa offers opulent villas, unending luxury, and is surrounded by a seductive lagoon and several diving locations.
---
Dive Sites
The Maldives has a vast number of dive sites, each with its unique features and marine life. Some of the most popular dive sites include Maaya Thila, Fish Head, and Manta Point. These sites are suitable for both beginners and experienced divers.
Meedhoo Coral Garden
S.Addu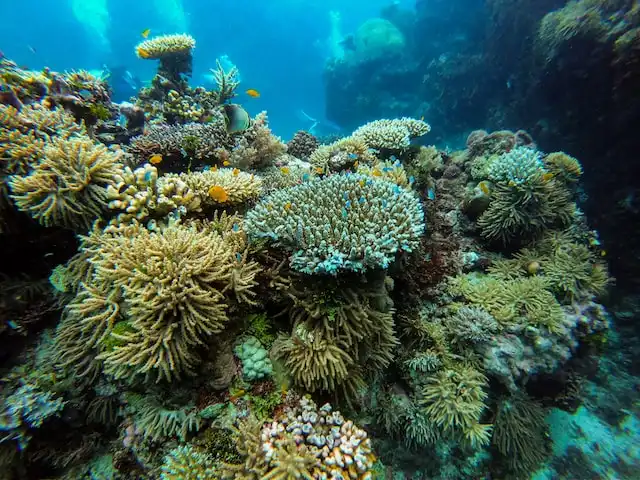 Villingili Coral Garden
Addu Atoll
Bathala Thila
North Ari Atoll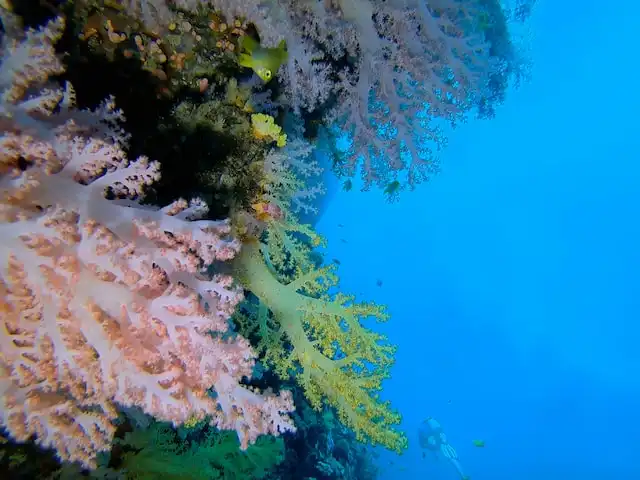 Addu Manta Point
Addu Atoll
Alimatha Jetty
Addu Atoll
---
Courses
If you're new to diving or want to improve your skills, many dive centers offer courses ranging from beginner to advanced levels. Some popular courses include the Open Water Diver course, Advanced Open Water Diver course, and Dive Master course.
Diving certifications are available in the Maldives, and most resorts and dive centers offer courses ranging from beginner to advanced levels. Water temperature: The water temperature in the Maldives is generally warm and pleasant, ranging from 26-30 degrees Celsius (79-86 degrees Fahrenheit) throughout the year.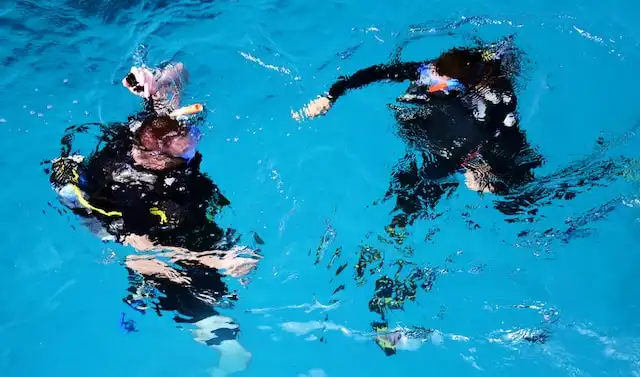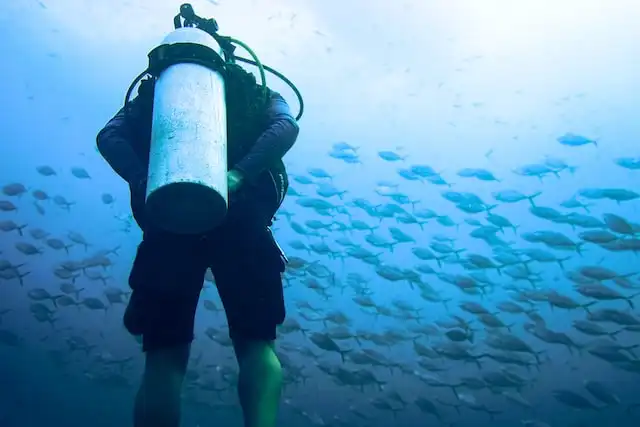 ADVANCED OPEN WATER DIVER
USD 270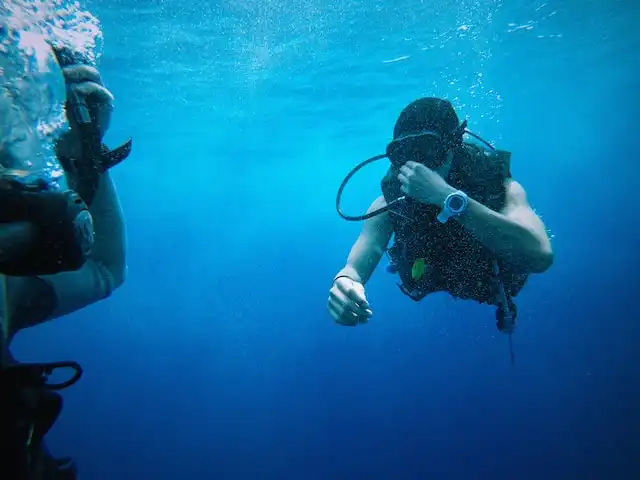 PADI DISCOVER SCUBA DIVING
USD 120
OPEN WATER DIVER COURSE
USD 1020
---
---
Most Frequent Questions About Maldives Diving
When to dive in the Maldives?
The sea temperature in the Maldives is usually between 80 and 86 degrees all year. As a result, diving is enjoyable virtually all year. As a result, the best months to go scuba diving in the Maldives are January through April (northeast monsoon), when the weather is dry and pleasant.In May and July, the weather is continually changing, making visibility difficult. Because of an increase in plankton in the ocean, the months of August to November are the greatest for exploring sea species like manta rays and whale sharks. Currents induced by the southwest monsoon are responsible for the tremendous growth of plankton. In December, divers should expect strong winds and rain, which will reduce visibility.
What is the average cost of scuba diving in Maldives?
Costs for scuba diving in the Maldives range from $80-$100 per dive. Tanks, weights, and the boat trip are all included.
Where to stay with points
There is no doubt that travelling to the Maldives is expensive, regardless of whether you buy cash, use travel points, or combine both. You may pick from a wide variety of chain hotels, including those operated by Marriott, Hyatt, Hilton, and IHG, where you can utilise points to reduce the cost of your stay.
Of course, there are also a tonne of independent hotels. Consider using a card with a purchase eraser, such as the Capital One Venture Rewards Credit Card, if you'd like to make a reservation at an independent hotel. Or, use a pay-with-points redemption option like the Chase Sapphire Reserve or Chase Sapphire Preferred Card offers.
Is scuba diving safe in Maldives for the first-timers?
Absolutely, beginners may safely go scuba diving in the Maldives. The divers' safety is guaranteed by the scrupulous adherence to all rules.
---
---
More Questions?