Where to dive?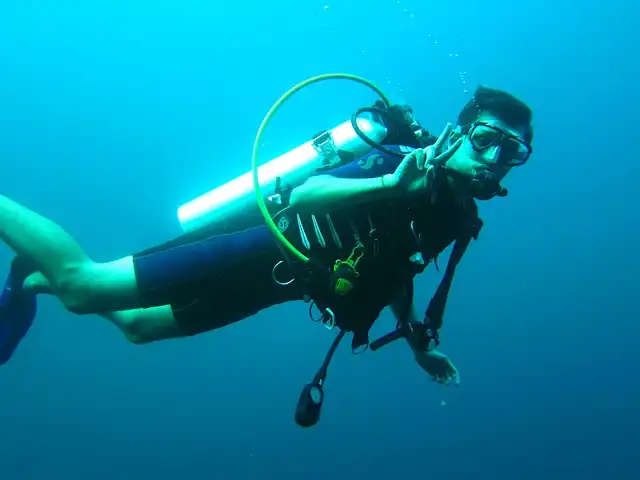 Divers of all skill levels can enjoy the Maldives' diverse dive settings, which include reef dives, drift dives, and wreck dives. Pinnacles (thila) and underwater formations such as tunnels, overhangs, and swim-throughs can be found while diving in and around the tolls. Wreck diving in the Maldives is frequently less about the wreck itself. It is, however, about the artificial reefs that have grown up around the undersea constructions.
The Maldives have multiple canals where the atolls meet the ocean. These places are ideal for drift diving due to the currents that travel through them. The strong current attracts large marine species such as sharks, tuna, and manta rays. Finally, lagoon settings can be found on the interior of the atolls. They are usually current-free and often relatively shallow, making them ideal for scuba diving practice and classes.
Maldives Diving Map
Faru
One of the Maldivian names for a reef is faru. It's possible that this is the outer reef of atolls and island reefs.
Giri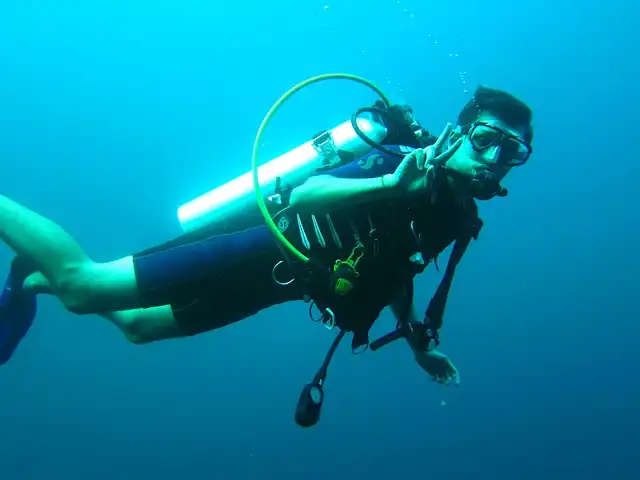 A giri is a circular reef with a top that reaches the surface, especially at low tide. Giris can be found both inside and outside the atoll, as well as in huge lagoons. These locations provide a diverse range of marine life and are frequently suitable for novice dives.
Wrecks
The Maldives have a few noteworthy wrecks, however they're mostly frequented for the fish at the site rather than the wreck itself.
Channel
A channel, sometimes known as a pass, connects the atoll to the ocean and serves as the atoll's entrance. A drift dive is the most typical way to do it. Sharks, manta rays, and tunas are attracted to the powerful currents. It is recommended to dive at channels when there is incoming current for most life, although some sites can offer wonderful dives when there is outgoing current. The geography of some channel reefs, which includes tunnels, swim-throughs, undercuts, and overhangs filled with colorful sponges and invertebrates, will appeal to underwater photographers.
Lagoons
While there isn't much in the way of marine life, most islands and large reefs have their own sandy bottom lagoon that is protected from the current and ideal for beginners learning to scuba dive.
Thila
Thila is similar to a Giri, except it is located further beneath the surface - it is essentially a seamount. There is a diverse range of marine life here, including soft coral, gorgonians, and an abundance of fish, including reef shark point. A Thila can be large, however most north-worthy thilas are modest peaks that are occasionally influenced by strong currents.
Which are the best places of scuba diving in Maldives?
1. Ari Atoll, Maaya Thila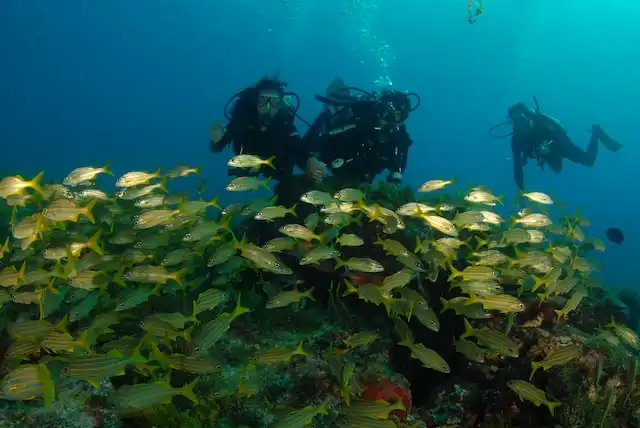 The Ari Atoll is home to several of the top diving sites in the Maldives and is renowned for its transparent blue seas and accessibility. For instance, Maaya Thila, which is situated on the southern tip of the atoll, frequently ranks as one of the top destinations nearby. The pinnacle extends down to a depth of 100 feet and is home to a variety of marine species, including barracuda, stingrays, and others. A reef shark feeding frenzy will probably be visible to advance divers who go under the water after sunset.
2. Alif Alif, Fesdhoo Wreck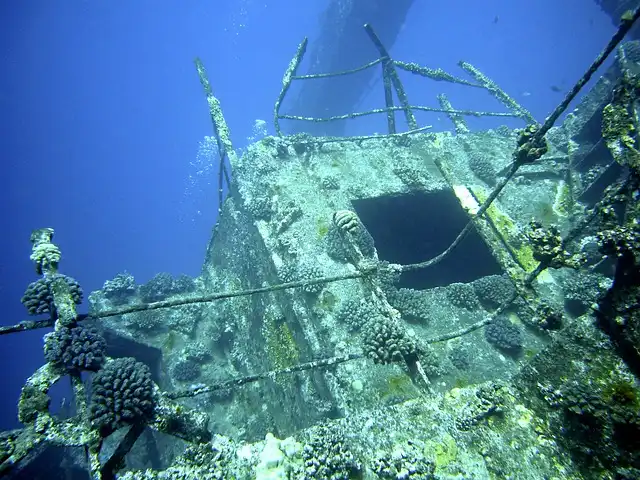 2. Fesdhoo Wreck, a shipwreck site close off the island of Fesdhoo, is a fascinating Maldives scuba diving location. The ship itself provides a home for a variety of fish, including moray eels, grouper fish, and lionfish, despite the fact that the entire thing appears to be covered with kinds of sponges, starfish, and coral. Additionally, white-tip reef sharks and, with any luck, hammerheads can be seen here.
3. Male Atoll, Nassimo Thila
Nassimo Thila is a wonderful haven for experienced divers and has been designated as a marine protected area. This Maldives scuba diving site is known for its magnificent rock formations, fish nests, and an abundance of corals. The water's normal temperature is from 27 to 30 degrees Celsius. Beginner ivers can see Eagle Rays, Jackfish, Snappers, Napoleons, and Oriental Sweetlips.
4. Baa Atoll
Divers of all levels can find dive spots in the Baa Atoll, a UNESCO Biosphere Reserve. Divers should be able to marvel at the atoll's overhangs and swim-throughs as well as the perennially popular manta rays and whale sharks.
One well-known swim-through is the Dhonfanu Thila location. Divers can enter the tiny swim-through at a depth of around 82 feet and rise to the exit at a depth of about 60 feet below the water's surface. One of the few areas in the world where whale sharks gather to breed is Hanifaru Bay, where divers may also go diving with huge schools of manta rays.
Famous For whale sharks
5. South Male Atoll, Kandooma Thila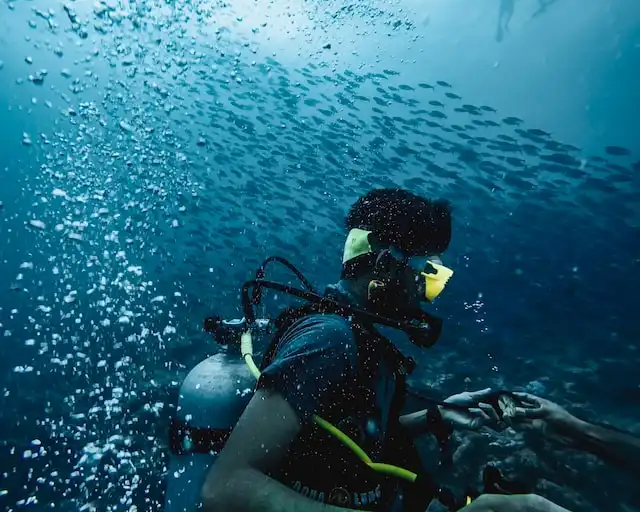 One of the amazing places to go scuba diving in the Maldives is Kandooma Thila, which is located in the north of Kandooma Island. It is accessible all year long and has a depth of 16 to 30 metres. Eagle Rays, Reef Sharks, Green Turtles, Red Bass, Tunas, and Barracudas may all be seen swimming beside the reef.
Famous For: Reef Sharks
6. Fuvahmulah Atoll
The uncommon shark species that visit this specific atoll are well recognised. Tiger sharks, thresher sharks, whale sharks, and even hammerheads might be seen by lucky divers. Many of the good dive sites on this atoll, one of the Maldives' most southern, are still being investigated and would be better suited for more experienced divers.
7. North Male Atoll, Banana Reef
Banana Reef, the first Scuba Diving Site in the Maldives, situated in the North Male Atoll at a depth of 5 to 30 metres. It is a must-have on your itinerary since it is dotted with pinnacles, cliffs, overhangs, and caves. Oriental Sweetlips, Reef Sharks, Morays, Stingray Eels, Giant Clams, and Blowfish are all readily visible in their native environments.
8. Lhaviyani Atoll, Kuredu Express
Kuredu Express, which derives its name from the powerful currents that flow through this area, is widely regarded as one of the best diving locations in the Maldives. A dense population of aquatic beauties, a colourful reef, and a sandy bottom are commonplace here. Some of the fish that are simple to see are tuna, eagle rays, and grey reef sharks.
9. Alif Alif Atoll, Chaaya Reef
Chaaya Reef is renowned for its unrivalled underwater beauty and is one of the best best dive sites in the Maldives to go scuba diving to get up close to the amazing marine life.
10. Vaavu Atoll, Miyaru Kandu
There is no better place to go scuba diving in the Maldives than Miyaru Kandu if you want to get near to the magnificent sharks! This is one of the greatest places in the Maldives to watch hammerhead sharks, grey reef sharks, eagle rays, and dogtooth tuna.
Maldives Atolls
Lhaviyani, North and South Male, Felidhoo, Meemu, Laamu, and Huvadhoo have the best reef shark diving channels in the Maldives (probably the best). Other channels are too deep to delve in. In the south, the greatest places for whale shark encounters are Ari, Huvadhoo, Fuvahmulah, and Thaa atolls. Ari, Addu, North Male, Haa Alifu and Haa Dhaalu, and Baa Atoll are the greatest places to see reef mantas; Fuvahmulah Island is the best place to see big mantas. Visit Rasdhoo Atoll in North Ari, Fotteyo Kandu on Felidhoo Atoll, or Fuvahmulah for hammerheads. Fuvahmulah Island is home to thresher sharks, silvertips, and tiger sharks all year.
Ihavandhippolhu Atoll
Liveaboards often visit Ihavandhippolhu, the northernmost atoll. The diving here consists of wide, shallow channels with gentle currents and a diverse array of hard and soft corals. Table corals cover the overhangs and walls of the reefs, while caves, pinnacles, and swim-throughs hide a diverse array of macro. Expect to see reef sharks, turtles, Napoleon wrasse, and mantas, as well as grouper, moray eels, lionfish, and a variety of crustaceans.
The waters here are largely undiscovered, with new spots excellent for experienced divers and well-known shallow sections good for beginners.
Haa Alif Atoll
Haa Alif, another beginner-friendly atoll, with broad channels and shallow locations that allow for calm drift dives among reefs and pinnacles of colourful soft and hard corals. The Filadhoo wreck, located at a depth of 46 feet, is a thrilling artificial reef surrounded by snappers, fusiliers, and the rare eagle ray.
There are also more advanced spots, such as the underwater pinnacles of Heaven and Hell, which have amazing coral formations, and the Ihavandhoo Channel, which has cleaning stations visited by mantas and turtles.
Noonu Atoll
Noonu has a range of diving options for divers of all levels of expertise, including some spectacular drift dives and one-of-a-kind shark encounters. Christmas Rock, a 46-foot-high underwater island, is home to white tip reef sharks and stingrays, with the odd nurse shark dozing in cracks in the coral.
The more advanced Orimas Thila dips to 98ft (30m) and provides divers with the opportunity to see big groups of grey reef sharks, leopard and guitar sharks, and rays. The redtoothed triggerfish and a few separate nudibranch species have also been spotted.
Raa Atoll
A plethora of pristine reefs and pinnacles inside Raa's lagoon are home to an astounding diversity of tubastrea corals and wonderful marine life. Fenfushi Thila, to the south of the atoll, with overhangs and crevices abounding with bannerfish and vast schools of orange basslets. Tuna, grouper, and Napoleon wrasse may be seen around steep drop-offs and overhangs on the western side of the atoll, while eagle rays and turtles visit the eastern reefs and walls.
The Labyrinth, a pinnacle with giant gorgonians and brilliant soft corals concealing gullies, tunnels, and swim-throughs, is one of the most popular spots. The place is known for its batfish and grey and white-tipped reef sharks, as well as moray eels and groupers.
Baa Atoll
The Baa Atoll, designated a UNESCO Biosphere Reserve in 2011, is home to some of the Maldives' most varied and distinctive marine species. Horubadhoo Thila, on the eastern side, is home to a plethora of macro and attracts huge pelagic species such as mantas to multiple cleaning stations.
Nelivaru Haa's interesting terrain includes overhangs and oddly curved gorges covered with hard and soft corals. Glassfish and fusiliers are plentiful, as are curious batfish, grouper, stingrays, and oriental sweetlips. During the south-west monsoon season (May to November), manta rays utilise the entire reef as a cleaning station, providing excellent photographic opportunity.
Lhaviyani Atolls
This popular atoll has been widely explored and has over 50 dive destinations suited for divers of all abilities. The shaded Aquarium location is ideal for beginners, with electrifying schools of blue snappers swimming amid the rich corals. The coral is also used as a cleaning station by hawksbill turtles and guitar sharks.
The Shipyard site is home to the Skipjack 1 and Skipjack 2 wrecks, which provide exciting dives down to 92 feet (28m). Both ruins are overgrown with brilliant corals and teeming with butterflyfish, damselfish, glassfish, and little blennies. The Madivaru Kandu channel drift dive, south of the wrecks, offers some deeper overhangs to explore as well as encounters with eagle rays and white tip sharks.
South Male Atoll
South Male Atoll is North Male's calmer sibling, and while it lacks the northern atoll's marine variety, stunning topography and powerful currents bring enormous pelagics close to shore. Deep channels and frequently changing conditions allow for dramatic drifts through ravines and around overhangs, making diving here both fascinating and hard. Cocoa Thila is a pinnacle that attracts fusiliers, sweetlips, red snapper, trevally, eagle rays, white and grey sharks, and is one of the top diving sites in the Maldives.
To the north, the Vadhoo Caves offer protection from the powerful currents as well as an opportunity to investigate the more uncommon species found in the semi-dark. In the tranquil seas, unicornfish, soldierfish, and the occasional turtle may be found, although reef sharks and tuna can also be found.
North Male Atoll
North Male Atoll, one of the most frequented places in the Maldives, is easily accessible from Male, the country's capital and primary airport. Manta Point, located in the southeast corner of the atoll, is a popular place for encounters with manta rays, as well as schools of barracuda, turtles, and Napoleon wrasse.
The Maldives Victory is a 328-foot shipping shipwreck that stands between 39 and 115 feet deep. The superstructure is covered in gorgonians and hard corals, and batfish, grouper, and schools of fusilier call it home.
Ari Atoll
Ari Atoll's exposed pinnacles and deep channels don't sustain as much reef life as some of the other atolls, but they do draw mantas, whale sharks, and schooling hammerheads. Strong currents make diving here unsuitable for beginners; nevertheless, experienced divers will enjoy deeper drift dives with plenty of shark action, schools of eagle rays, and an abundance of bright species.
Maaya Thila pinnacle descends from 20 to 100 feet and is home to a diverse range of animals including nudibranchs and frogfish. The marine-protected Fish Head location, however, is covered in black coral and peppered with overhangs, fissures, and caves teeming with blueline snappers. Ari Atoll is surrounded by hundreds of intriguing places, and this accessible atoll is a must-see.
Vaavu Atoll
Vaavu Atoll, which is centrally placed, is an excellent novice location, with shallow channels and sheltered spots allowing calm drift diving over colourful coral reefs. Vattaru Reef is a calm dive full with butterflyfish and oriental sweetlips, with white tip sharks swimming nearby.
Miyaru Kandu, to the northeast, has stronger currents that whisk divers along a channel through caverns covered with wire coral, with the possibility of spotting a hammerhead shark in the distance. Napoleon wrasse and eagle rays are plentiful, and if the season is good, lucky divers may see a manta ray or whale shark.
Faafu Atoll
Faafu Atoll, with its diverse diving and unspoiled reefs, has plenty to offer divers of all preferences and skills. Year-round, deep waterways with strong currents draw manta rays and the occasional whale shark, while places like Jumping Jack are distinguished by numerous underwater pinnacles overgrown with vibrant corals.
Repeater's Paradise is a shallow protected spot with coral gardens leading to a drop-off with abundance of macro, and Manta Point has multiple cleaning stations that attract manta rays, turtles, and whale sharks to the gently sloping reef.
Meemu Atoll
Meemu Atoll, like neighbouring Faafu Atoll, provides divers deep inner reefs with brilliant currents that sustain healthy coral and plentiful fish life. Several manta rays may be observed at once at cleaning stations throughout the reefs, while tuna, barracuda, and Napoleon wrasse can be spotted lounging off the coral.
Shark's Tongue is a difficult dive with enormous coral heads ranging from 26 to 49 feet before the reef declines to 98 feet. Schools of surgeon, oriental sweetlips, and snapper, as well as grey and silvertip reef sharks, can be seen within the coral formations if the conditions are suitable.
Dhaalu Atoll
Dhaalu Atoll's marine life is rich and strange, with some odd species dwelling in the region's vast channels and shallow drop-offs. Lohi Island cave is a drift dive inside the lagoon with sea fans and sponges encrusting overhangs near the cave mouth. Mobula rays and frogfish, as well as various varieties of anemonefish, may be found here.
Large colonies of anemone coral dominate one bank of the inner reef in the northwest, while the other wall is home to several kinds of moray eels, including enormous and white-mouth morays. Longnose hawkfish may be found hiding among stunning black coral formations, and sharp eyes can spot a leaf fish against the brilliant coral.
Thaa Atoll
Thaa Atoll's diverse diving offers something for everyone, with stunning terrain, magnificent coral gardens, and some fantastic pelagic encounters. The best dive locations include strong currents yet abundant reefs with steep drop-offs covered with gorgonians and soft coral. The deep wall of Gorgonian Garden drops to 131 feet, where mantas, turtles, curious batfish, and schools of fusiliers may be spotted playing in the fast-moving water. Divers can enjoy fascinating features like as overhangs and swim-throughs at Dutch Divide, but they must contend with tough currents and eddies.
Caribbean Garden is a more beginner-friendly dive location with less current and some intriguing diving as shallow as 20 feet. There is a lot of macro around the pinnacle plateau, and white-tipped reef sharks are common.
Laamu Atoll
Laamu Atoll's calm currents and shallow channels make it excellent for beginner divers or those wishing to relax on tranquil drifts through unique coral gardens. Reef sharks and mobula rays congregate on little underwater islands, while manta rays are frequently spotted in the channels' great clarity.
Fushi Kandi, a 50ft drift along 820ft of lively reef with schooling barracuda and countless Napoleon wrasse, is a favourite spot. Similarly, Hithadhoo Corner follows a gently sloping channel from 26 to 72 feet in depth, where potato groupers, whiprays, and manta rays congregate at cleaning stations on the atoll's southern tip.
Huvadhoo Atoll
Huvadhu, the first of the Deep South atolls, with healthy reefs in outstanding shape and a variety of shark species patrolling the region's varied topography. Divers of all levels may enjoy diving here, where a sizeable outer reef shields an inner lagoon from ocean currents and swells. Underwater features such as caverns, drop-offs, and deep walls are ideal for exploration.
A plethora of tropical species may be found at dozens of diving sites along immaculate reefs. Expect to see bigeye trevally schools and the occasional hammerhead, leopard sharks, or tiger shark. Whale sharks can also be encountered during the months of May and June, when shifting ocean currents cause higher plankton blooms.
Fuvahmulah Atoll
Fuvahmulah is a pelagic paradise that draws various shark species, manta and mobula rays, and mola mola year round, despite being far less explored than many of the other atolls. Uncharted reefs provide host to thresher, tiger, silvertip, whitetip, and grey reef sharks, as well as open ocean monsters like scalloped hammerheads and whale sharks.
Addu Atoll
Addu, the most southerly of the atolls, is as beautiful above and below the waterline. On deeper dives, sharks, turtles, and mantas are frequently spotted, while the protected location of Gan Inside provides intimate encounters with stingrays along the white sandy floor.
The wreck of the British Loyalty oil tanker can be explored by experienced divers. She is the largest wreck in the Maldives, lying in 100 feet of water and serving as a massive artificial reef for a variety of marine species.