Overview
The Maldives is a beautiful island nation that should be on everyone's bucket list. There are many resorts to choose from, that offer both contemporary facilities and high-quality service. They are popular with honeymooners, leisure travelers, and solo backpackers alike. If you're interested in staying in small water bungalows, look for resorts that are in the Male atoll; they are closer to the Maldives international airport.
---
Best Maldives Budget Resorts
25 Best Budget Resorts in Maldives
When it comes to the Maldives, you have a ton of options. Whether you're traveling on business or purely for pleasure, there are accommodations to fit your needs. There are many Maldives budget-friendly resorts and all-inclusives in the Maldives, so you may have trouble narrowing down your selection. To make it easier, we've compiled a list of carefully selected properties that are both cozy and excellent in terms of service. We have everything here. Find the perfect budget resort in the Maldives.
Embudu Village Resort
Consider white-washed walls, rustic hardwood furnishings, lofty ceilings, and fine fixtures. Visitors come here for excellent beaches and snorkeling, not luxurious accommodations or exquisite dining.
Embudu Village Resort is a success story that adheres to a simple, tried-and-true strategy. This resort may be attributed to its location near Male, low price, welcoming attitude, great reef snorkeling, and top diving. It's not luxurious, yet it is one of the more economical and well-suited resorts in the Maldives.
Fihalhohi Island Resort
Fihalhohi Island Resort is conveniently located 28 kilometers from the International Airport and takes 45 minutes by speed boat.
It's true that the beach is just a 10-minute walk from the main house, but sometimes you might want to escape from your room and experience one of our excursions or a spa treatment. There are many beautiful reefs, vibrant fish, and turtles at the North Reef. You can also see manta rays if you're lucky! With a tried-and-true recipe, Fihalhohi has remained mostly unchanged over the years.
Accommodations include 138 beach-fronted rooms that are conveniently placed just meters away from the sea's edge, as well as twelve water villas. This is an island with lush forests of mature palms, native plants, and lots of shade—perfect for a good book or nap in the shade during the day.
Malahini Kuda Bandos Resort
This renovated Maldivian resort, Malahini Kuda Bandos, is located in the North Male Atoll and offers a low-cost Maldivian getaway. The Malahini Kuda Bandos Resort offers inexpensive luxury and a relaxing barefoot feel. This laid-back island resort, only 10 minutes from Male airport, promises inexpensive luxury and a relaxing holiday.
Malahini Kuda Bandos' newer facilities include 82 rooms in two categories (standard and superior), two restaurants and a bar, a spa, gym, and water sports center. It is also only 10 minutes away from Male airport, features beautiful white sand beaches, house reef snorkeling, and world-class diving.
Summer Island Maldives Resort
Summer Island is the kind of place you want to visit if you're looking for a light beach vacation with high quality service and a modern hotel design. It isn't located on an island like most resorts, but rather on land in North Male' Atoll. The resort is 35 kilometers away from Velana International Airport, and it takes about 15 minutes to reach by aircraft or about 45 minutes by speedboat. Summer Island has white sand beaches, azure water, beach bungalows and water villas, as well as lush vegetation and impressive sunsets.
The atmosphere at Summer Island is more relaxed than that of other resorts in the Maldives. There are no fancy restaurants or shops, only a place to serve your drinks with a beautiful view.
The rooms are spacious with breathtaking views. The décor has been chosen with the occupant in mind and features vibrant colors and plenty of room. You can find balconies or verandas that overlook a one-of-a-kind sunrise or sunset vista. If you love to soak up the sun, then Summer Island is the perfect place for your next summer vacation!
Eriyadu Island Resort
Eriyadu Island Resort is surrounded by a natural beach and coral reefs with an abundance of sea life for guests to explore. The public buffet is supplemented by the à la carte café and the evening entertainment at the Main Bar. The hotel has been open for more than 30 years, and it has steadily improved its decor over that time. It currently has 76 rooms and receives a four-star rating.
The resort is home to a fantastic house reef in addition to all-inclusive packages, activities, and water sports. It also offers direct beach access from all accommodations. Though there are many great aspects of this resort, it does have some downsides : there is no free water in rooms and the Wi-Fi is not free in rooms either. Furthermore, renovations seem to be delayed. But nonetheless, the value for money is worth a visit.
The resort offers a wide range of water sports like snorkeling, canoeing and even dolphin trips. The accommodation ranges from villas to private pools to beach huts with prices starting at over USD 160 per night. There is even a free water sports center on site with kayaks, water bikes and windsurfs available free of charge.
---
Best Maldives Honeymoon Resorts
If you're looking for the Maldives honeymoon resorts perfect ending, look no further than our list. Honeymoon resorts in the Maldives are full of unique and memorable experiences. Dinner beneath the stars, movie on the beach, stunning sunsets (or just relaxing in the shade of coconut trees) - the choices are endless. Here in this utopia, you can enjoy endless days in a world with white sand beaches, turquoise lagoons, and spectacular corals. You can flirt with adventure by trying ocean sports like kite surfing or windsurfing or head with a PADI-certified diver to explore the top dive sites.
Anantara Veli Maldives Resort
The Anantara Veli Maldives Resort is a 21 kilometer drive from Velana International Airport. A transfer by speedboat takes 30 minutes during good weather conditions.
Set in a laid-back and relaxing environment, the resort caters entirely to adults, and Anantara Veli is one of the few adults-only resorts in the Maldives. Situated on a private island, the 67 deluxe overwater and ocean bungalows overlook the Indian Ocean and offer guests unrivaled views. The sumptuous spa provides treatments based on ancient Ayurvedic principles. Guests can dine under the stars or cruise into the sunset, listening to jazz music aboard a luxurious boat. The resort also offers opportunities for water sports, restorative therapies, yoga and fitness classes.
Soneva Fushi
You'll never want to go to any other resort ever again after you spend a few days at the Soneva Fushi. Which, incidentally, is the moment you step foot on the soft, sandy beach. Why not stay in one of eight beautiful water villas for a vacation you'll never forget? A honeymoon at the Soneva Fushi is about indulging yourself.
Book one of their new water villas for a honeymoon and enjoy this wonderfully romantic experience. They have a chocolate and ice cream parlor that is free to guests, as well as hammocks hung over the waves for an impromptu sundowner. The diving and snorkeling around the island is some of the best in the world and there's even a diving center on site that can't be beaten. After all, it is a UNESCO World Biosphere Reserve.
Como Cocoa Island
COMO Cocoa Island is a simple private island resort in the Maldives. It features 33 overwater villas, with options to explore the house reef from your own balcony and an opportunity to do very little - only strolling on silky-soft sand, snorkeling in lively waters, and relaxing on a massage table or daybed.
Innately hostile marine habitats make islands paradise for coral reefs and underwater life. With its easy access, wide variety of fish and diverse wildlife, Vadhoo Channel boasts the world's top diving sites.
A light, healthy menu is served at UFAA restaurant, while Faru Bar provides snacks and water right by the infinity pool. A private dining package can be chosen to dine in your room or a more isolated location on the island.
Sun Siyam Iru Veli
Forget about wearing shoes, come as you are. The rule here is to relax and enjoy the barefoot idyll. The sand is incredibly smooth and soft, so bury your toes into it and enjoy the feeling. Breakfast in bed? Order room service if you want to. You can also order a meal from the villa for lunch, dinner, or snacks. There are four restaurants and three bars on-site for your other meals, snacks, and beverages.
There are many activities at Sun Siyam Iru Veli for you to choose from. Immerse yourself in nature at our sister resort, or try fishing instructions or scuba diving or snorkelling. If you'd rather relax with your loved one, enjoy breathtaking views and delicious ocean-fresh cuisine. The choice is yours at Sun Siyam Iru Veli.
Some of the choices include Maldivian curries, fresh seafood from the ocean, a grill meant to wow, and classic meals with a spicy twist. Whether you're looking for spice or sweets and snacks, pucker up at Sun Siyam Iru Veli.
Lily Beach Resort & Spa
If you're looking for a perfect romantic getaway, Lily Beach Resort & Spa is the answer. This wonderful resort is known for producing unforgettable honeymoon holidays. It is one of the best all-inclusive resorts in the Maldives. Amore View Villas are perched over a lagoon with a stunning glass floor for viewing marine life.
If you're seeking for elegance, romance, and five-star service on your honeymoon, the Lily Beach Resort& Spa has it all. This magnificent resort is recognized for producing unforgettable romantic holidays. It is one of the top all-inclusive resorts in the maldives. A more View Villas are perched on a lagoon overlooking the turquoise blue water with a glass floor so you can view marine life below.
One of the benefits of staying in an overwater bungalow is the privacy and solitude it provides, as well as its own pool that provides easy access to ocean swimming and snorkeling around the close-by vibrant coral.
---
Best Underwater Resorts in Maldives
Make your way to your private underwater aquarium and architectural masterpiece via the spiral staircase or elevator. Above water, relax in living and dining areas worthy of one of the world's most opulent homes. Muraka was the world's first underwater villa to open. The following is a list of underwater resorts in the Maldives (Conrad, ozen, pullman, huvafenfushi, anantara and niyama)
The Muraka, Conrad Maldives Rangali Island
This brilliantly beautiful resort is situated on two gorgeous islands, both of which are densely forested with palm trees and indigenous vegetation, creating a natural castaway sanctuary. Conrad Rangali affords spectacular luxury in sophisticated settings and has some of the Maldives' most intriguing underwater activities.
The underwater apartment at the Conrad Maldives, known as The Muraka Residence, is isolated from the main resort on its own islet and hence feels quite private in more ways than one. Muraka means to coral in Dhivehi, the indigenous language.
You may arrive straight by private aircraft from the airport or by speedboat from the main resort — a speedboat that will be available to you during your stay.
The Muraka is a 6000-square-foot, two-story apartment with one floor 15 feet above sea level and one floor 15 feet below. Guests may enjoy two bedrooms and a bathroom at sea level, as well as an outside terrace with an infinity pool, 24-hour butler service, and access to a private chef. You may also hire a personal trainer and get spa treatments in your room. Other benefits include free jet skis, a private chef, a private butler, on-call massage, spa treatments, personal training services, and more.
OZEN Maadhoo Island
The quiet island of Maadhoo is surrounded by lovely sandy beaches and pure blue sea. The OZEN LIFE MAADHOO is located in the southeast part of the South Malé Atoll, 45 minutes by luxury speedboat from Malé.
The M6m (minus 6 meters) underwater restaurant is the most well-known feature of the 5-star, all-inclusive Ozen Maadhoo. Hotel guests who stay for more than four nights may enjoy complimentary meals there, but keep in mind that while the resort is kid friendly, the undersea restaurant is not. They do, however, provide a very nice Kid's Club to keep them engaged (and fed) while you dine below.
The first OZEN resort, a favorite among Maldives 5 star resorts, OZEN LIFE MAADHOO, is a serene palm-painted paradise of luxury located in the beautiful turquoise colors of South Malé Atoll. The resort, which features 95 elegantly built villas and one VIP Residence, provides exciting experiences and a dynamic island lifestyle. An exquisite Maldives stay combines all the characteristics of an ultra-luxe vacation, from underwater dining at M6m to adrenaline ocean excursions.
Niyama Maldives
There are no underwater rooms here, however Niyama Private Islands Resort does have an offshore area of the hotel that is completely submerged. This is where the beautiful Subsix Restaurant and Bar can be found.
The Edge is the most unique location and Niyama's flagship restaurant. It's a fine-dining establishment 500 meters offshore that can only be reached by boat. Subsix, the world's first underwater club, is located eight meters below the surface.
Niyama is located on two picturesque islands in the Dhaalu Atoll, Embudhufushi and Olhuveli, and is designed to appeal to both young couples and families, with lots of activities and ideas to keep visitors of all ages entertained.
The resort's design respects Maldivian elegance while encasing it in a modern style in its eighty-six Studios and Pavilions. Niyama may provide a variety of lodging alternatives due to its unusually big number of rooms, at least for the Maldives.
Anantara Kihavah
Most notably, Anantara distinguishes itself by its "green" initiatives. The hotel was built on a former coconut plantation, but not a single tree was felled during construction, lending the entire palm-filled island an established, unexplored atmosphere. The canopied roads weave through the trunks, and some palms have become fundamental features of the houses, since the architects preferred to construct around trees rather than tear them down.
Your tasting trip at SEA, maybe the world's first underwater restaurant with an award-winning wine cellar, takes place in the most bizarre of settings. Angelfish swim through swaying soft corals that dapple with sunlight as they dart around the hexagonal area coated with mirrors.
Allow the Wine Guru to create a flight of wines from across the world for you, or combine rare vintages with a meal made by the Executive Chef. The basement has approximately 450 wines from a dozen countries and counting, providing you with a selection as diverse as our surroundings.
The hotel's ecological orientation does not imply any sacrifices in terms of visitor comfort. The villas have a Bose home theater system, an iPod docking station, a 42-inch LCD TV, a refrigerator with a wine selection, and a Nespresso coffee maker. Each villa offers a "for him and for her" dressing room as well as a double bath. The bathtub with a glass bottom is recessed into the floor of the Over-Water Pool Villas.
Pullman Maldives Maamutaa
Pullman Maldives Maamutaa is a Maldives premium all-inclusive resort where visitors may take advantage of special perks, inspire their thoughts, and test their horizons. You'll discover everything you need to improve your game right here.
The creative playground is headquartered on Maamutaa Island in Gaafu Alifu Atoll, in the southern Maldives. Set within 18 hectares of lush forest and around a natural lake, our aim is to provide our visitors with a holiday of a lifetime.
Pullman guests are immersed with local art from the time they arrive, which is meant to inspire and spans the whole resort. Discover the meeting point of creativity and innovation with two specially created Aqua Villas in Maldives, each with two underwater bedrooms where you can enjoy an intimate contact with marine life from the comfort of your bed. This resort   has 122 large and contemporary Villas & Suites on land, above or below water.
---
Maldives Luxury Resorts
The beach resorts in the Maldives are among the most luxury and secluded in the world. Many celebrities love their private vacations in Maldives beach resorts, which are frequented by the rich and famous. One of these beach luxury resorts has the world's largest overwater bungalow, and all of their water villas are enormous. Some properties are only accessible by boat, ensuring complete privacy.
SIX SENSES LAAMU
This all-villa resort is the sole hotel in the Laamu Atoll, which is located around 150 kilometers from the equator. It's a bit of a trek to get there, but that's part of the Six Senses allure—they purposefully choose secluded sites.
The resort provides private picnics and barbecues on secluded sand sections, Sunset Dolphin Cruises, boat trips for diving and snorkeling, and a dive school that offers certification classes. The legendary eight-foot wave break, just minutes away, will undoubtedly be a highlight for the surfing guests.
Award-winning marine conservation effort based on Six Senses Laamu in conjunction with three partner NGOs: The Manta Trust, Blue Marine Foundation, and Olive Ridley Project, all of which collaborate to achieve research, guest education, and community outreach aims.
ONE & ONLY REETHI RAH
One & Only has a wonderful style, a stylish ambience, and a plethora of attractions. Reethi Rah is a spa resort, an elite country club, and a billionaire's playground all rolled into one. It's a lovely universe in and of itself.
At One & Only Reethi Rah, personalised wellness experiences will transport you to a state of profound relaxation. With our all-inclusive wellness approach, you may enjoy personalized ESPA treatments as well as therapeutic adventures inspired by the island.
The island is jam-packed with amenities, including two flood-lit tennis courts, football and volleyball fields, a cutting-edge health facility, and, of course, a well-equipped water sports center that offers a wide range of activities. There's even a golf course, but it's simply a simulator. The variety of activities for youngsters is unparalleled, and the magnificent spa is maybe the largest and most complete in the Maldives.
Discover eight great restaurants serving inventive meals from across the world, inspired by ingredients from the surrounding waters and our own organic gardens.
HUVAFEN FUSHI
The hotel is so close to Male and no need for another flight after a long international travel. It's a relief, but it's also quite useful for late flights.
The two Ocean Pavilions are set apart by a jetty that extends a hundred meters out to sea. They are designed for opulent living, with plenty of room, various lounging decks, and an infinity pool that links the inside to the outdoor deck (a terrific feature for organizing parties).
Fantastic infinity pool that is cleverly lighted at night. The aquatic life is captivating and almost steals the show in this underwater spa idea. In the evenings, the site transforms into a lovely location, with cool chillout sounds filling the warm air and muted lighting in the common spaces. Beautifully built overwater sunset bar with innovative drinks.
PARK HYATT MALDIVES HADAHAA
50 luxury villas nestled among tropical flora only steps from the beach, as well as over water villas with direct access to the lagoon, promising an enchanting private island escape for couples and families. Exquisite culinary excursions await at sophisticated but relaxed restaurant, bar, and lounge options, as well as amazing personalized private dining.
Outstanding design inspired by Maldivian traditions, with the unique reception lobby resembling a massive upturned wooden Dhoni as a centerpiece.
Nature, the water, the sun, and beautiful beaches with soft sand are the essence of the Maldives. Hadahaa, located more than ten kilometers from the nearest inhabited island, is evocative of the unspoiled Maldives of decades past.
Explore the natural beauty of the remote Huvadhoo Atoll, whether as a 'castaway' learning essential survival skills before feasting on a BBQ of fresh fish from the lagoon, picnicking on a remote uninhabited island, or snorkeling and diving adventures among sea turtles, black tip reef sharks, barracudas, spotted eagle rays, and colorful tropical fish species. Engaging children's activities immersed in nature's playground, as well as a deeper dive into the ocean and marine life preservation at the Blue Journeys Dive and Activity Center, provide insights into long-term projects to protect the endangered ecosystem and traditional Maldivian way of life.
W RETREAT & SPA MALDIVES
Embrace the unexpected and dine at W Maldives' four colorful restaurants and two bars. Our restaurants and lounges, which are beautifully spread around the island, guarantee that the pulsing beauty of the Maldives is infused into every dining experience. Our outlets' hours of operation are subject to change and are only accessible on certain days of the week.
Dive and enjoy one of the Maldives' greatest house reefs, which has direct access from your villa. The heart-shaped paradise is home to hundreds of species of marine life that are just waiting to be discovered. Jump in with your snorkeling gear at any moment and explore a whole new world, accessible from everywhere on the resort. Mix with the brilliant hues of the coral forest and discover its intriguing variety.
The magnificent Maldivian seas are right outside your door at W Maldives. Grab your snorkeling gear and head to the resort's famed house reef to see schools of Angel, Parrot, Hawk, and Moorish fish. Glide through levels of vibrant corals and uncover unique eco-systems teeming with coral gardens, sea fans, starfish, and hermit crabs. Swim out to the reef's edge to see young sharks and stingrays.
It goes without saying that the resort's water villas (Ocean Oasis) are incredibly stunning. Set in gorgeous blue shallows, their decks have a private pool, a magnificent daybed, and a gazebo, while inside, a glass portion in the floor allows visitors to see marine life even at night.
---
Best Resorts For Snorkelling
Angsana Ihuru Maldives
Discover Angsana Ihuru's natural sanctuary and the Maldives' best underwater treasures. The dive-centric, all-inclusive Angsana Ihuru resort is located in the North Malé Atoll, just 20 minutes by speedboat from Velana International Airport. It is blessed with palm-fringed beaches, crystal clear seas, a beautiful house reef, and the legendary Ranamaari shipwreck. 45 island homes with lovely traditional cajan roofs all have a superb beachside location surrounded by lush flora and ocean wind.
The island playground resort provides a selection of 5 All-Inclusive Packages designed to appeal to a wide range of vacationers. Angsana All-Inclusive Concept presents a new kind of adventure travel in the Maldives, appealing to gourmet foodies, family travelers, spa enthusiasts, and novice and expert divers alike.
The Maldives' glistening cerulean seas beckon watersports and underwater activities. Explore the lagoon with a kayak or a stand-up paddleboard. Scuba diving activities allow you to explore the beautiful marine life of Angsana Ihuru's home reef or other adjacent reefs.
Bandos Maldives
Bandos Maldives is located just 7 kilometers from Velana International Airport. The resort features a total of 215 accommodations, superb restaurants, and a plethora of recreational opportunities - the ideal environment for a romantic weekend or calm escape.
Guests may take use of Bandos' Dive Centre, which has experienced staff who will accompany you through the amazing underwater world of the Maldives, as well as the Medical Clinic, which has a decompression chamber for perfect peace of mind. Bandos' freshwater pool, complete with a wading pool for children, offers a relaxing environment, and for the ultimate deluxe experience, visit the Orchid Spa and indulge in rejuvenating Asian treatments.
The Maldives' glistening cerulean seas beckon watersports and underwater activities. Explore the lagoon with a kayak or a stand-up paddleboard. Scuba diving activities allow you to explore the beautiful marine life of Angsana Ihuru's home reef or other adjacent reefs.
The Water Villa, which is included in the elite package, provides a very opulent and quiet experience. It is built on stilts, as if floating on the azure sea, and offers access to the ocean from the entirely private and expansive sun deck, as well as breathtaking views of the water, crystal blue lagoon, pristine white beach, and stunning sunsets.
Banyan Tree Vabbinfaru Maldives
Step into a luxurious barefoot tropical paradise where the water meets the sky. Be enchanted by Banyan Tree Vabbinfaru's all-natural beauty, set in the heart of North Male' Atoll, just a 20-minute speedboat trip from Velana International Airport.
Take a break at one of the island's all-pool homes, which are set among swaying palm trees. Explore the colourful underwater environment of the Maldives and the Indian Ocean aboard a luxury Catamaran. Begin a delectable culinary adventure that will make your heart sing. A comprehensive refreshing vacation includes time-honored Asian-inspired treatments at the award-winning Banyan Tree Spa.
Nature in the Maldives easily outperforms modern gadgetry. One of the inhabitants is a shy heron, and manta rays swim up to the beach in the afternoons, fed daily by the hotel employees. Banyan Tree operates a marine laboratory where a team of full-time biologists works on reef regeneration and turtle population monitoring.
Baros Maldives
Turquoise seas lap against white-sand beaches. Overhead, towering palms rustle. Welcome to Baros, a lush island canopy natural paradise about 25 minutes by speedboat from the Maldives' international airport. We've been hosting visitors since 1973, and we've spent decades polishing our services and developing our surroundings, creating what we think is a legendary resort. Today, we're one of the most popular Maldives resorts, and we can't wait to show you what makes us so unique.
This enormous property is furnished with exquisite furnishings and custom artworks, creating a warm and friendly atmosphere. A private pool is bordered by tropical flowers in the garden courtyard, and a front balcony leads to your own stretch of Baros beach. Butler service is available. You are protected 24 hours a day, seven days a week.
Indulge in the most romantic resorts in the Maldives. Our purpose-built Piano Deck is our most exclusive location for honeymooners. It's a once-in-a-lifetime location for romance, perched over the lagoon and complete with a private chef and server. Set up a delicious picnic on our sandbank, surrounded by azure waves, if you choose. Alternatively, you can request a BBQ on the beach in front of your property. Alternatively, you might have a wine and cheese tasting on your balcony. Treat yourself to the best romantic resorts in the Maldives - dining experiences are a vital component of the Baros tale.
Bathala Maldives
Bathala is a Maldivian island on the north Ari Atoll's eastern side, near to the outside atoll barrier. The island, which is home to the Sandies Bathala resort, is in a favourable location, and its waters are renowned for their richness and variety of fish species.
The resort, which is part of the Planhotel company and the third resort under the Sandies Resorts brand, is a 4-star hotel with all the conveniences and a simple design, ideal for families, friends, and couples, as well as diving aficionados, who may visit the famous Werner Lau Diving Center. Malé International Airport is about 15 minutes away by seaplane from the resort.
Maldives Resorts All-Inclusive
This lovely Maldives all-inclusive resorts, located off the coast of Sri Lanka, is ideal for a beach holidays. While getting here is a bit of a trek, the country's amazing all-inclusive resorts make it simple to live the high life while admiring the country's sugar-white sandy beaches and beautiful blue ocean.
Diamonds Thudufushi
Welcome to the spectacular Diamonds Thudufushi Beach and Water Villas. Elegant beach bungalows and luxurious overwater villas are available on the island. A health center provides ayurvedic treatments, and a diving center caters to our clients' underwater experiences. The Diamonds Thudufushi resort is only a picturesque 20-minute seaplane trip from Malé International Airport.
Thudufushi is the ideal resort to begin exploring the Maldives in a center of excellence, where every detail has been meticulously chosen to make your vacation unforgettable. Your dives and excursions will be guided by professionals, ranging from biologists who will explain the mysteries of the reef to certified employees who will ensure that your whole stay is unique and unforgettable beecause of our all-inclusive methodology.
Beverages, Wi-Fi, snorkeling equipment, windsurfers, canoes, and meals at five restaurants ranging from traditional Maldivian treats to fresh seafood to Japanese specialties are all included in your stay. Yoga courses, aqua aerobics, tennis, Pilates, astronomy evenings, biology discussions with a resident marine biologist, and nature hikes are all gratis.
JA Manafaru Maldives
Dreams of Romance in a Tropical Island Paradise Experience an enchanting island retreat in the Maldives' remote sanctuary of JA Manafaru. A tropical Maldives resort in the Indian Ocean blends the tranquillity of the Maldives with six venues, extra In-villa and Destination Dining offers, comprehensive recreational activities, and unique spa and wellness amenities.
For those who want to keep in shape, we have a fully equipped exercise center and a stretching studio. This venue's overwater terrace also serves as the location for our complimentary morning yoga (reservations required and subject to availability).
Laugh as you attempt to get the ultimate stand-up paddleboard photo. Swim with dolphins, kayak to the horizon, or sail a catamaran. What about a guided snorkeling tour or diving in one of the archipelago's most pristine waters? Follow the nature trail on your villa bicycle to explore our island animals, or broaden your mind in the environmental awareness or cultural lounges, or simply relax with a book or a board game and slumber beneath a coconut tree. At JA Manafaru, you will discover whatever you are looking for in a holiday.
A family-friendly environment featuring a children's pool and indoor and outdoor play places. This undercover and outdoor space is open during the day for families to utilize to entertain their children.
Centara Grand Island Resort & Spa Maldives
Centara Grand Island Resort & Spa Maldives is a barefoot paradise with a palm-fringed beach and dazzling lagoon, surrounded by the blue ocean of the South Ari Atoll and embellished with characteristic timbered pathways and colonial-style buildings. While the resort has 112 big villas perched over the sea and suites that blend nicely with the natural surroundings, the island has a plethora of activities and outstanding amenities. Centara Grand Maldives is an excellent getaway for couples and honeymooners, as well as a fun-filled resort for families, thanks to its outstanding epicurean meals.
Enjoy everything the island has to offer, including a full board meal plan that includes daily breakfast, dine around lunch and dinner selections, and afternoon tea with a selection of pastries, sandwiches, and cakes. Lunch and supper are accompanied by a selection of alcoholic and non-alcoholic beverages, and guests may also enjoy a variety of drinks from the resort's two bars from 11 a.m. to 23 p.m. The All-Inclusive plan provides extra alternatives, such as daily resort credit for expanded culinary selections and additional dining experiences for customers staying for an extended period of time.
Centara Grand Tropical Resort & Spa Maldives accommodation mixes island charm with contemporary refinement. Relax in one of our beach abodes or opulent overwater villas close to the glistening lagoon, all of which have spectacular ocean views.
Centara Grand Island Resort & Spa Maldives provides a range of facilities for younger guests with the E-Zone, a hub for entertainment and activities for teenagers; and Camp Safari Kids' Club, offering a daily supervised activities programme for kids.
Nika Island Resort & Spa
The resort is on Kudafolhudhoo Island in Ari Atoll, about a 25-minute seaplane trip from Malé. The arrival terminal is linked to the island, allowing for quick access to the resort. Nika Island is a piece of Maldivian history, since it was one of the first islands in Ari Atoll to become a world-renowned tourist attraction. Nika Island is our collective imagination's paradise island. A forum where traditional Maldivian notions of beauty and tradition meet Italian culture. Nothing has changed on the island of Nika.
10 Beach Villas (about 80 square feet) with a double room, living area, and bathroom. They are positioned on the north side of the island, facing a big lagoon, with swimming access to the barrier reef from your own private beach. All Beach Villas face the ocean and are constructed with natural materials in accordance with Maldives architectural heritage norms. They are encircled by a garden with a gazebo and a hot tub, and are divided by thick foliage to offer solitude. One Beach Villa has been modified to accommodate people with disabilities.
Nika Restaurant offers both buffet and á la carte meals with a heady mix of Mediterranean and Italian flavors. The meals and beverages are included in your package.
There are a slew of excursions hosted by the resort, all of which encourage visitors to appreciate the natural history and impeccable environment surrounding them. Sign up for a sunset fishing trip, nighttime snorkeling adventure, or a tour of the Bay of Turtles.
Mercure Maldives Kooddoo
Situated on verdant Kooddoo Island in the southern Gaafu Alifu Atoll, it is merely a 50-minute domestic flight from Male International Airport and requires no extra speedboat ride. That means you'll have direct access from the domestic terminal to your property.
The lagoon's unique location in the tropics endows it with magnificent colorful marine life and higher water temperatures, making it ideal for snorkeling and diving. Prepare to be awestruck by the magnificence of the reef, where you'll be able to see turtles, dolphins, and a plethora of colorful fish species.
This four-star, 70-villa Accor Hotels complex has a diving center, spa, 50-meter swimming pool, a luxurious restaurant serving themed buffet and á la carte meals, and a stunning overwater gastro bar with delicious cuisine, aromatic teas, a pool table, and karaoke area.
---
Best Family Resorts
LUX* South Ari Atoll
You may be the sort who like to lie on a sun lounger. You might also be a more active person. LUX* South Ari Atoll, in any case, is a winner. Watersports include jet skis, paddle boards, hoverboards, flyboards, wakeboards, waterskis, kneeboards, windsurfs, kite surfs, sailboats, banana boats, inflatable banana boats, and various tubes, as well as fishing, parasailing, and catamaran excursions. And that's just out on the water! On land, go for a morning jog around the island (1.8 km for those keeping track), expand your yoga practice, play beach volleyball or tennis, or hit the gym if you're feeling energetic.
A distant island is ideal for the kids to live out their Robinson Crusoe fantasies—only better. That is, they are greeted with ice cream as soon as they arrive onto the beach, as well as a booklet with clues for a treasure hunt. Our youngest visitors will become explorers as they set out to find a spate of 'checkpoints' where they will acquire a stamp. When all eight stamps have been acquired, a small surprise awaits. When they aren't enjoying fun in the sun, they may go to the kids club, PLAY, where even more fun awaits them.
If you stay seven days, you may dine at a different restaurant every day. You can enjoy unlimited ice cream no matter how long you stay, which is guaranteed to thrill your children as well as the child in you. Select from a beach cottage or an overwater villa. Both have bright, open areas, breathtaking views, rich furniture, and private patios. Some have infinity pools as well as outdoor showers or baths.
Angsana Velavaru
Angsana Velavaru is a wonderful island destination playground, with 5 All-Inclusive Packages intended to cater to different types of vacationers. Angsana's All-Inclusive Concept presents a new kind of intrepid travel in the Maldives allowing you to enjoy the very best of your trip, from gourmet foodies to family travellers, spa enthusiasts, novice and expert divers.
This Angsana resort understands that all-inclusive isn't necessarily a one-size-fits-all proposition. As a result, they provide five different solutions to meet your specific requirements. Dine, for example, provides all meals and beverages. Breakfast and supper are the only meals included with play. Style also includes all meals and beverages, access to the Club Lounge, laundry, and in-villa dining.
Give the youngsters a family vacation they'll never forget. Angsana Velavaru rests peacefully on a private lagoon that glows in all its cerulean beauty, inviting visitors to swim, snorkel, or dive in. They can water ski, Jet Ski, scuba dive, windsurf, tube, or go on a dolphin or fishing cruise (for an extra fee).
Planting coral, outdoor movies, feeding stingrays, snorkeling, feeding birds, karaoke, watching a marine talk presentation, a drumming performance, stand up paddleboarding, sailing, kayaking, and aquapolo are all complimentary activities. You'll all sleep well at night, we promise.
Sheraton Maldives Full Moon Resort & Spa
Sheraton Maldives Full Moon Resort & Spa is a five-pearl exclusive property about 20 minutes by speedboat from Male airport, with a rural ambience and a sense of personal solitude. There are 176 villas on the little island, as well as a beach spa, a contemporary fitness facility, a tennis court, a diving center, free non-motorized water sports, a kids club and swimming pool, and a variety of eating options. Because of its proximity to Male, it is a perfect resort for people who wish to combine their vacation with a visit to the capital city.
Children's Club Sheraton Adventure is a favorite spot for young guests aged 4 to 12 years. The club menu offers a wide range of entertainment and kid's programs: from Maldivian language mini-lessons to video games, traditional music and dances, as well as fascinating adventures and sports games. The hotel can get a children's pass SPG - a food program for the "All Inclusive", created for the youngest guests and their parents. For a fixed daily fee, children under 12 years of age can get unlimited access to a number of food options, including children's menus, a buffet and drinks.
Escape to paradise at our Maldives resort hotel on North Malé Atoll's newly remodeled Shine Spa for SheratonTM. Rejuvenate with specialty treatments in your own spa pavilion on a secluded island with views of the sea.
Meeru Island Resort & Spa
The Maldives invites you to their tropical paradise of white sand beaches and turquoise lagoons. Meeru Island Resort & Spa is the sole resort on Meerufenfushi island, North Male' Atoll, and spans 1200 meters by 350 meters, or around 32 hectares.
Meeru Island Resort is able to satisfy more people than any other hotel every year. The Meeru Island Resort is one of the Maldives' largest 4-star All-Inclusive resorts, with 286 rooms and suites, including 106 water villas, and it has more overwater accommodations than any other resort in the Maldives. The island is usually crowded, and visitors frequently return again and again.
Because the island appeals to people of all ages, there are two distinct swimming pools, two buffet restaurants, and two spas. Meeru, a top-rated Maldives family resort, not only provides a family plan for an economical vacation, but also enjoyable amenities for children and teenagers.
Meeru, one of the top-rated family resorts in the Maldives, has a plethora of activities for children to enjoy during their vacation. Kids may spend time cycling about the island on our rented bicycles, or they can participate in a comprehensive Excursion Program designed specifically for children.
The Komas Kid's Club, located near the Dhoni Bar Pool, offers a colorful cheerful area for children aged 3 to 12 and teens aged 13 to 17. An indoor playground where kids may construct towers, create art, play with soft toy companions, and slide on soft mats. Other enjoyable afternoon activities for children include sandcastle building, nature exploration, coconut painting, and much more.
Children may also spend time snorkeling in the lagoon that surrounds the island. The Euro Divers Center provides a "Bubbles Makers" SCUBA training in water shallower than 2 meters for youngsters aged 8 and up. Children may enjoy the Children's Wading Pool and Children's Playground beside the Dhoni Bar Pool, as well as delectable ice cream and food from Meeru Café.
Anantara Dhigu Maldives Resort
Anantara Dhigu Maldives Resort is a picture-perfect setting for your next tropical beach holiday with the family, with some of the most spacious, luxury villas in the Maldives, a fantastic kids club, a huge range of activities, and only a 35-minute speedboat ride from Velana (Male) International Airport. There is something for every family with an outstanding range of spacious villas well positioned to watch the dawn or sunset, on the beach and over the ocean, or even with a private plunge pool.
A haven for your family and friends to call home. On our collection of Two Bedroom Family Pool Villas and Two Bedroom Anantara Pool Villas, get great discounts with daily breakfast.
Get up up and personal with the reef's colors without getting wet. Our motorized vehicle is ideal for families with small children and non-swimmers, with a clear bottom that displays pufferfish, octopus, and vivid schools of angelfish darting in and out of the coral.
---
Best Adult Resorts
Baros Maldives
Baros, an adults-only resort, is ideal for a high-end honeymoon. In addition to gorgeous lodgings (think beach and overwater pool villas with canopied daybeds and a 24-hour butler), visitors can partake in a variety of romantic activities such as boat excursions, destination dinners, and couples' spa treatments. There are also yoga classes offered.
Komandoo Maldives Island Resort
The Komandoo Maldives Island Resort, one of the most romantic honeymoon resorts in the Maldives, making it simple to fall in love all over again. Located on the beautiful Lhaviyani Atoll, visitors are surrounded by crystal-clear turquoise water that shines wonderfully in the sun and sugar-white beaches with sand so silky that it soothes tired feet.
This tiny, adults-only resort, considered one of the top Maldives resorts for romance, is a paradise for married couples. A prepared romantic bath; a professional picture session; a candlelight meal on the beach; and dinner in Hurawalhi Resort's 5.8 restaurant, the world's largest all-glass underwater restaurant. Another romantic alternative is to have breakfast by the water.
The Maldives is linked with honeymoons and unforgettable vacations, and it is a popular destination for adults-only retreats. One of the many reasons people pick the Maldives as a vacation destination is the 'One Island, One Resort' idea.
Komandoo is located in the Lhaviyani Atoll, a picturesque 40-minute seaplane ride from Male"s Velana International Airport.
Kagi Maldives Spa Island
Discover the unique tropical island excursions and fall in love with life's simplicity. When you stay at Kagi Maldives Spa Island, you will undoubtedly discover the balance between living healthily and pleasantly. The travels will take you on an adventure full of real Maldivian luxury and experiences that will exceed all of your expectations.
Whether traveling alone or with loved ones, Kagi Maldives immerses you in simple elegance and reveals the essence of Pure Life. Kagi Maldives Spa Island, a 5-star 'adults only' resort, is the Maldives' first exclusive wellness island hideaway. The boutique resort is located on the North Malé Atoll, roughly 60 minutes by speedboat or 10 minutes by seaplane from Male Airport. Kagi Maldives is a combination of history and contemporary design, welcoming service, and ultimate relaxation, with an emphasis on wellness and combining it with airy, large villas both over-water and on the beach.
The Baani Spa complex, 50 beach and overwater villas, a state-of-the-art gym, two restaurants, three bars, and a PADI diving center are all part of the resort. Whether traveling alone or with loved ones, Kagi Maldives immerses you in simple elegance and reveals the essence of Pure Life.
Hurawalhi Island Resort
The all-inclusive, adults-only resort Hurawalhi Island Resort is where romance comes alive. This exquisite refuge will encourage you to stay longer since it is so gorgeous you'll believe you're in a postcard. With no children to shout and splash in the infinity pool, you can enjoy the peace, lounge in a hammock, and soak up the sun in a calm loving embrace.
Hurawalhi is where you may fill your days with an abundance of extraordinary people, your head with wonder, and your heart with romance. The 90-villa, adults-only luxury resort is as dazzling as the ocean that laps against its beaches and more breathtaking than any island you've ever seen. Nothing prepares you for the stunning combination of barefoot happiness and contemporary style found at Hurawalhi than photographs of the Maldives.
Spa treatments aren't included in your package, but we're sure you'll enjoy splurging on these soothing services. Professional photo sessions, sailboat rides, and private meals on the beach will up the romance factor even further
Centara Rasfushi Island
The Maldives lives up to its reputation as a really spectacular vacation, with its pure blue waters, magnificent white sand beaches, stunning underwater life, and ultra-luxurious overwater villas. Visitors may enjoy lots of sun, sand, and sea by diving, cruising, or simply sunbathing on their own private stretch of heaven.
Centara Ras Fushi Resort & Spa Maldives is an adults-only getaway on a picturesque island in North Malé Atoll, suitable for couples and honeymooners. With pure white sand and a dazzling lagoon, this is an ideal location for beach activities, snorkeling, and water sports.
Maldives Resorts on Water
Soneva Jani
A stay at the exquisite Soneva Fushi resort will have you seeking for love in all the right places, which is why so many couples pick this location for their honeymoon. This luxurious resort features exquisite grounds surrounded by towering, waving palm trees, a lagoon so turquoise it seems like an Instagram filter, and sand so smooth your feet will thank you for strolling on it.
With Soneva Unlimited, Spa Unlimited, or our special deals, you may experience ultimate over-water luxury. There's something for everyone, from unique family adventures and romantic getaways to gourmet pleasures and calming spas. Every program is designed to your specific needs, whether you wish to relax with spa treatments or begin a healthy lifestyle.
Chapter Two adds 27 magnificent over-water villas, three creative dining concepts, and a new Soneva Soul Wellness Centre to our award-winning offering.
LUX* North Malé Atoll Resort & Villas
The lovely LUX* North Malé Atoll is the ideal romantic getaway. A big infinity pool almost reaches the ocean, flanked by comfy sun loungers with views of the blue sea. A spa awaits those in need of relaxation, and attentive service ensures that you will not be disappointed.
The accommodations are as modern and stylish as you'd expect from a five-star resort, and they were intended to take advantage of the lush surroundings.
Rooftop terraces, private pools, and floor windows provide breathtaking views of the marine life below in two-story overwater bungalows. You're in luck if you own a yacht! At the LUX* Overwater Retreat, you may park it on your private dock. Beach villas are also two or three floors tall.
Children are also welcome. Those aged 3 to 11 can participate in daily programs and activities at PLAY, giving their parents some opportunity to explore the region on their own. Teens aged 12 to 17 are also welcome, and there is a separate section with art lessons and other intriguing activities to keep them amused. The on-site eateries' kids' menus make it simple to feed even the pickiest eaters.
AYADA Maldives
Welcome to the AYADA Maldives, a five-star resort with first-class service and sumptuous accommodations, including personal butlers who will pick you up and drive you around the island. The weather is warm, the breeze is gentle, and your magnificent overwater home is so lovely that it dispels any previous concerns.
Ayada Maldives, located on a lovely private island with pristine beaches and rich tropical flora, offers a really magnificent escape in true Maldivian style. Ayada Maldives is a wonderful choice because of its many restaurants, huge villas with private infinity pools, and our numerous award-winning AySpa. Our visitors may choose from a wide range of water sports, excursions, and other activities.
Amilla Maldives Resort & Residences
Discover one of the Maldives' largest luxury resort islands, located in the natural splendor of the Baa Atoll UNESCO Biosphere Reserve. Our island is home to a small number of exclusive Pool Beach Villas and Residences. The majority are over water  villas, which are spread like pearls across the azure seas. More than 70% of the island is still a naturally green paradise, intertwined with verdant walking pathways and unspoilt white sand beaches. Hanifaru Bay, which is only a few minutes away, is home to some of the world's greatest aggregations of manta rays from June to November.
While there are 59 beach, lagoon, ocean, and treehouse options, the overwater (also known as lagoon) villas are the most romantic. Each magnificent overwater home is big and stylishly designed, with privacy walls around your outside terrace and a personal pool with ocean-colored water.
W Maldives
Escape to W Maldives, a magnificent 5-star private island resort that sets the stage for visitors to fuel their love for life. Imagine waking up to the sound of the waves crashing against the infinity pool, surrounded by white-sand beaches, turquoise lagoons, and one of the Maldives' greatest house reefs. From the minute you arrive onto this heart-shaped island playground, where limitless days are magnified by the Maldives' first Music Curator, fun bedrooms, and creative beverages and food create a cutting-edge lifestyle experience.
The W Maldives is difficult not to be amazed with. First and foremost, it's stunning. Wooden walks lead to nicely fitted thatched-roof overwater bungalows perched over a sea so clear that you can see fish from each deck.
However, the major reason visitors come to this unique resort can be discovered protruding from the white sandy beach and hovering over the azure lake. The ultra-hip and trendy overwater villas are just lovely. They have glass floors, infinity pools, wraparound sun decks, giant sun loungers, and floor-to-ceiling sliding doors that connect the indoors and outdoors.
---
20 Best Beach Resorts in Maldives
---
Things to do in Maldives
Honeymoons in the Maldives have always been famous, especially among couples from all over the world. This island destination's azure waters, breathtaking white sand beaches, and lovely seaside resorts are enough to entice romantic travelers from all over the world. There are a few items, however, that make the Maldives one of the best honeymoon destinations on the planet. These are the same reasons why many couples choose the Maldives as their honeymoon destination over other similar locations around the world. We've compiled a list of the top reasons why the Maldives is regarded as one of the world's top honeymoon destinations.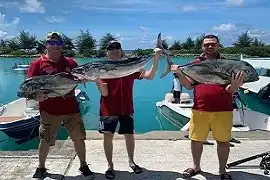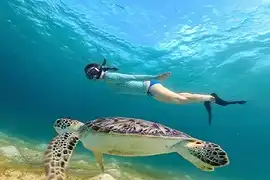 The Maldives Islands Resorts in Male Atoll
The Maldives islands resorts in male atoll are the closest resorts to the velana international airport. These resorts have mostly speedboat transfers and can be reached within few minutes.
Marine Life
The Maldives not only have a stunning sea, but they also have an incredible variety of marine life. After all, what could be more romantic for a honeymoon couple than spending hours together while admiring breathtaking views of magnificent coral reefs? Additionally, when snorkeling in the waters, a pair can see giant whale sharks and other spectacular underwater creatures.
Underwater Restaurents
The Maldives is one of the few places on the planet where you can stay in a luxurious hotel with a restaurant that is practically located underwater. Dining in one of these restaurants can be a romantic experience for a honeymoon couple because they can indulge in delectable cuisine while taking in the Maldives' aquamarine diversity.
Spa
While this is not a unique experience to the Maldives, the couple spa experiences available in the Maldives are unique and can prove to be a very romantic experience for a newly married couple. These coves are created by combining one of the destination's traditional healing therapies with some of the most breathtaking views of the sea and its coral reefs.
Questions and Answers
Where can i find a cheap resorts in maldives?
Almost in every Local island you can find a budget resort
What is the difference between guest house and a resort?
Resorts are private islands specially made for tourism
What types of resorts are there in Maldives?
Mostly there are private island resorts with 4 star and 5 star services
How to reach resorts in Maldives?
In Maldives all the islands reuqire a water transport or a flight
When is the best time to book maldives resorts?
From October to April is considered as the best time
What is the price Maldives resorts cost?
An average price maldives resorts cost is 200$
Are there any resorts in Male Maldives?
Male Maldives is normaly referred to the capital city, and there are no male maldives resorts. However the atoll which contains Male city is also called male atoll and there are many resorts in male atoll
---
---
More Questions?