VARU by Atmosphere Maldives Island Resort
Atmosphere Hotels & Resorts introduces VARU by Atmosphere, a Maldives all-inclusive resort, nestled in the beautiful Indian Oceans of the Maldives. Enjoy your first moments in paradise on a 40-minute speed boat ride from Male International Airport to the Maldives' northwestern coast. Experience the local culture and genuine hospitality while receiving 5 star treatment during your stay. 'Varu' in Dhivehi, the local dialect, means strength, resilience, and plenty, all of which come to life at the resort, with its ideal combination of contemporary architecture and tropical feelings of the island paradise.
Property Facilities and Services
Pool
Free
Bar
Laundry
Spa
Meals
Shop
Dive & Sports
Gym
Clinic
---
| Mode | Adult | Child (2-12y) |
| --- | --- | --- |
| Speedboat (Male intl.Airport - VARU by Atmosphere Maldives) | 155$ | 78$ |
Beach Pool Villa
1200$ (2person)
Including All taxes 1272$
King - Max 3
Beach Villas with Pool are located along the palm-fringed beach, only steps from from the gorgeous white sandy beach. Relax in well-appointed surroundings with natural wood and stone accents, minimalistic design, and ornamental things. The expansive outside terrace is surrounded by lush green flora and a private infinity pool of 10m2.
Water Pool Villa
1400$ (2person)
Including All taxes 1500$
King - Max 3
Escape to an exquisite getaway at our Maldives Overwater pool villa, just steps from from the blue lagoon. This precisely constructed apartment combines the finest of modern living with cutting-edge conveniences. Everything here reflects the island's fascinating Indian Ocean surroundings, from Maldivian-style interiors to enticing tropical features. The wide veranda has a private 10m2 infinity pool, ideal for a refreshing dip while admiring the lovely lagoon views.
ACCOMMODATION
VARU is positioned as a modern and 'Naturally Maldivian' resort experience, with 108 Villas strewn along the white sandy beaches and spreading over the blue lagoons onto three jetties with over-water accommodation.
Location
VARU is located on the northwestern border of the Malé Atoll Maldives.
Dining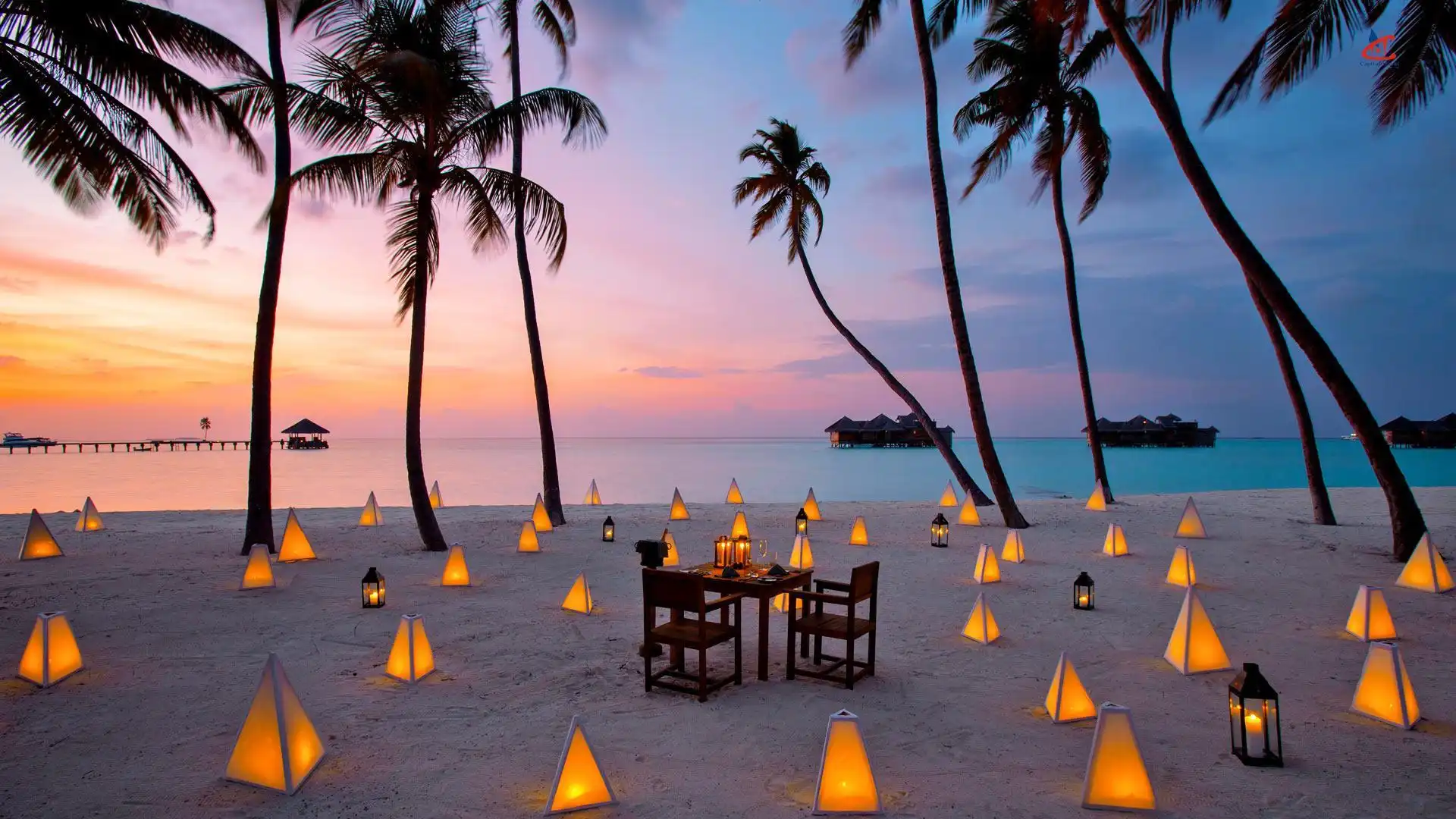 Indulge in a gastronomical adventure at VARU by Atmosphere in the Maldives, with the top Maldives restaurants bringing the world to you on a plate through the most delectable culinary experiences. Choose from the best culinary dishes from Europe to Asia, with a Maldivian twist. To create that unique experience for the ages, enjoy magnificent lunch and supper dishes with stunning presentations matched by exquisite vistas.
Spa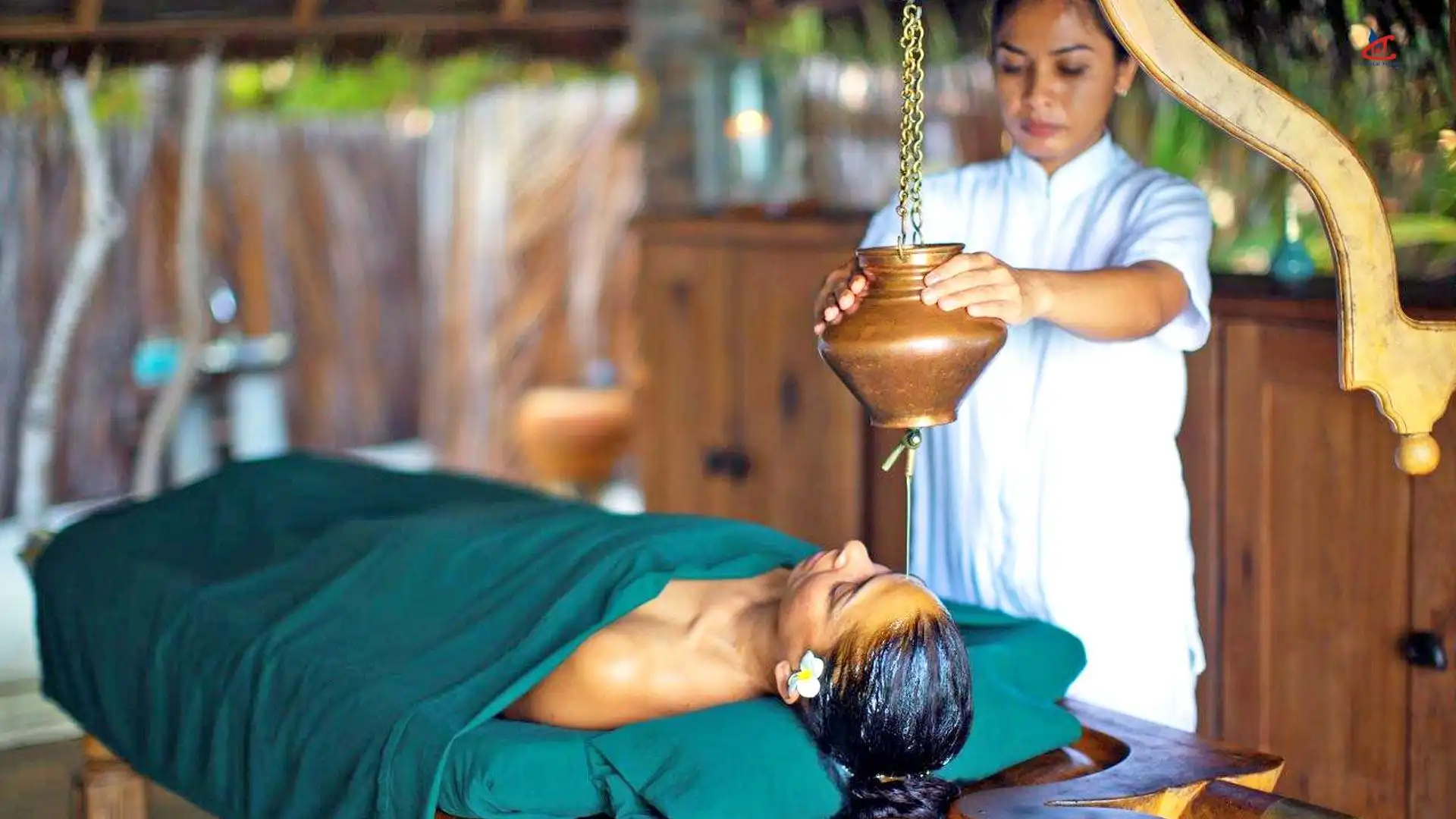 ELE | NA spa treatments combine indigenous healing methods with foreign therapies to provide a one-of-a-kind spa experience at overwater. Atmosphere's ELE | NA Spa at VARU. Our treatments are inspired by Maldivian traditions as well as old therapeutic practises from throughout the world. Every spa session is intended to nourish you by utilising natural ingredients that are the cleanest sources of energy. Discover inner balance and vigour that will linger far beyond your spa visit.
Expereiences
The Maldives conjure up images of beautiful beaches, sparkling blue lagoons, and reef-ringed atolls teeming with colourful marine life - the ideal backdrop for adventure, discovery, and indulgence.
Excursions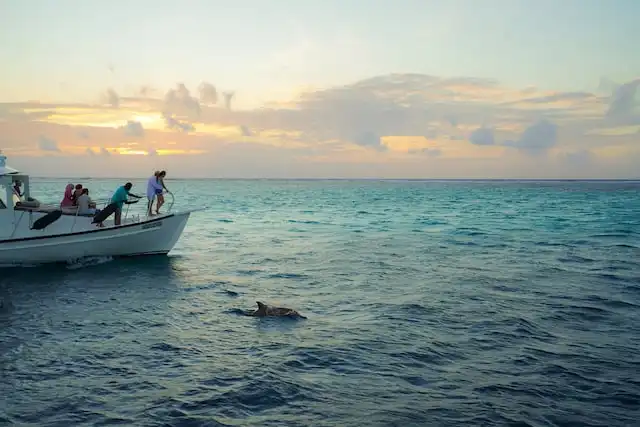 Swimming with a manta ray only inches away. A school of colourful reef fish swims by. Sitting on a wooden Dhoni in the middle of the ocean, watching a spectacular sunset. Being mesmerised by a school of dancing dolphins... Life on VARU island is full with such moments. With our tours and private charters, you can experience the authentic island lifestyle. Further out from the resort island, you'll be surrounded by a fascinating world of marine life and breathtaking ocean views.
Diving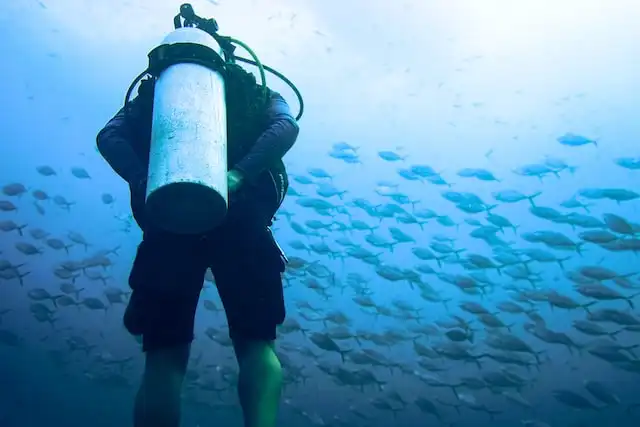 The PADI-certified dive centre at VARU is outfitted with cutting-edge equipment and competent multilingual diving instructors who will guide you through the magnificent underwater world. Our spectacular diving expeditions, led by professional instructors, are just a short boat ride away from the resort. On a bright day, jump into the clear, warm water. Discover the enchantment of bright coral, lively reefs, manta rays, moray eels, and whale sharks. The night diving session is an unrivalled experience for the most daring travellers. The dark waters arouse your senses as you watch Manta Rays feed on plankton, and if you're lucky, you could glimpse a whale shark or feel a herd of nurse sharks swimming directly over you.
Snorkeling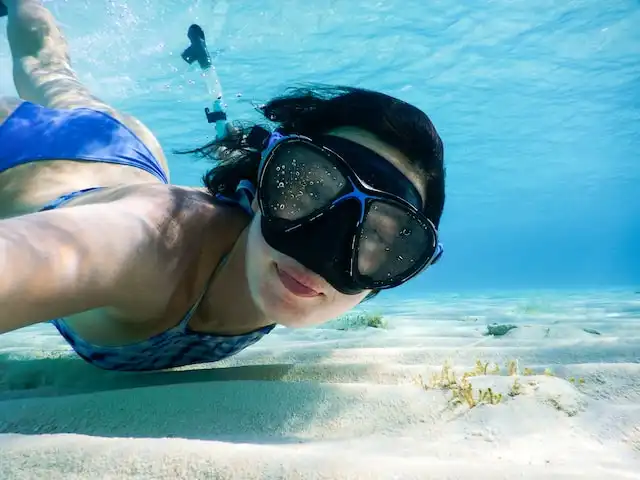 Swim with turtles and beautiful reef fish in the lagoon, be inspired by the colours of a Maldivian sunset out at sea, and experience the pure joy of water sports with your family. At VARU by Atmosphere, you'll find a plethora of unforgettable experiences and fascinating things to do in Maldives.
Water Sports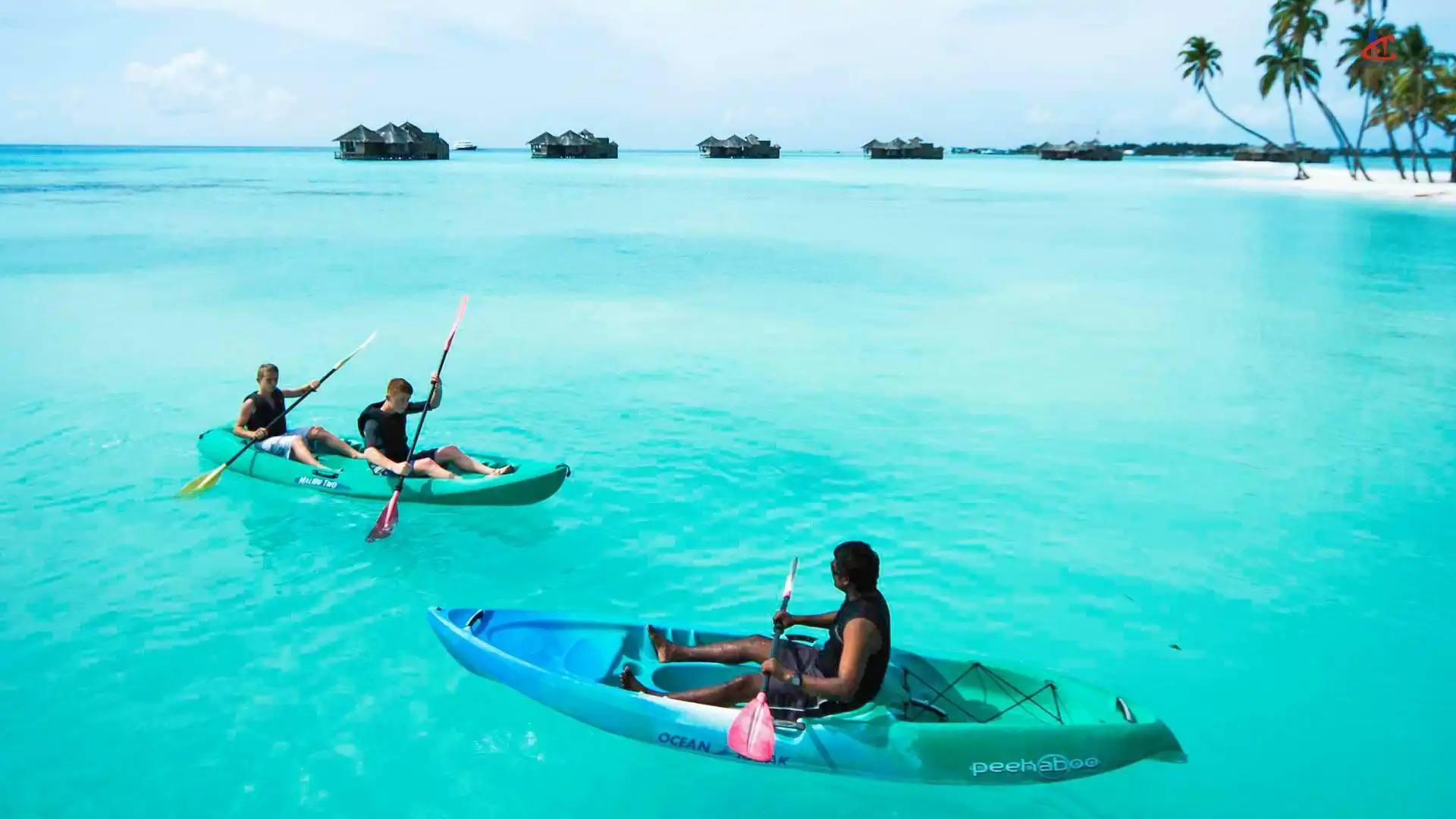 Kayak through the lagoon. Put on your snorkelling gear and dive into the enthralling underwater world. Jet ski through the glistening sea. With an amazing banana boat ride, you may laugh and play with your family. A stand-up paddle boat will put your balance skills to the test. Have fun with water logs. Enjoy water sports to your heart's delight in the Maldives!
Kid's Zone
While you have a great time at VARU, your children do not have to miss out. As one of the Maldives' most sought-after Kid Friendly Resorts, we have a variety of activities planned for our young visitors to keep them involved and delighted.
Wedding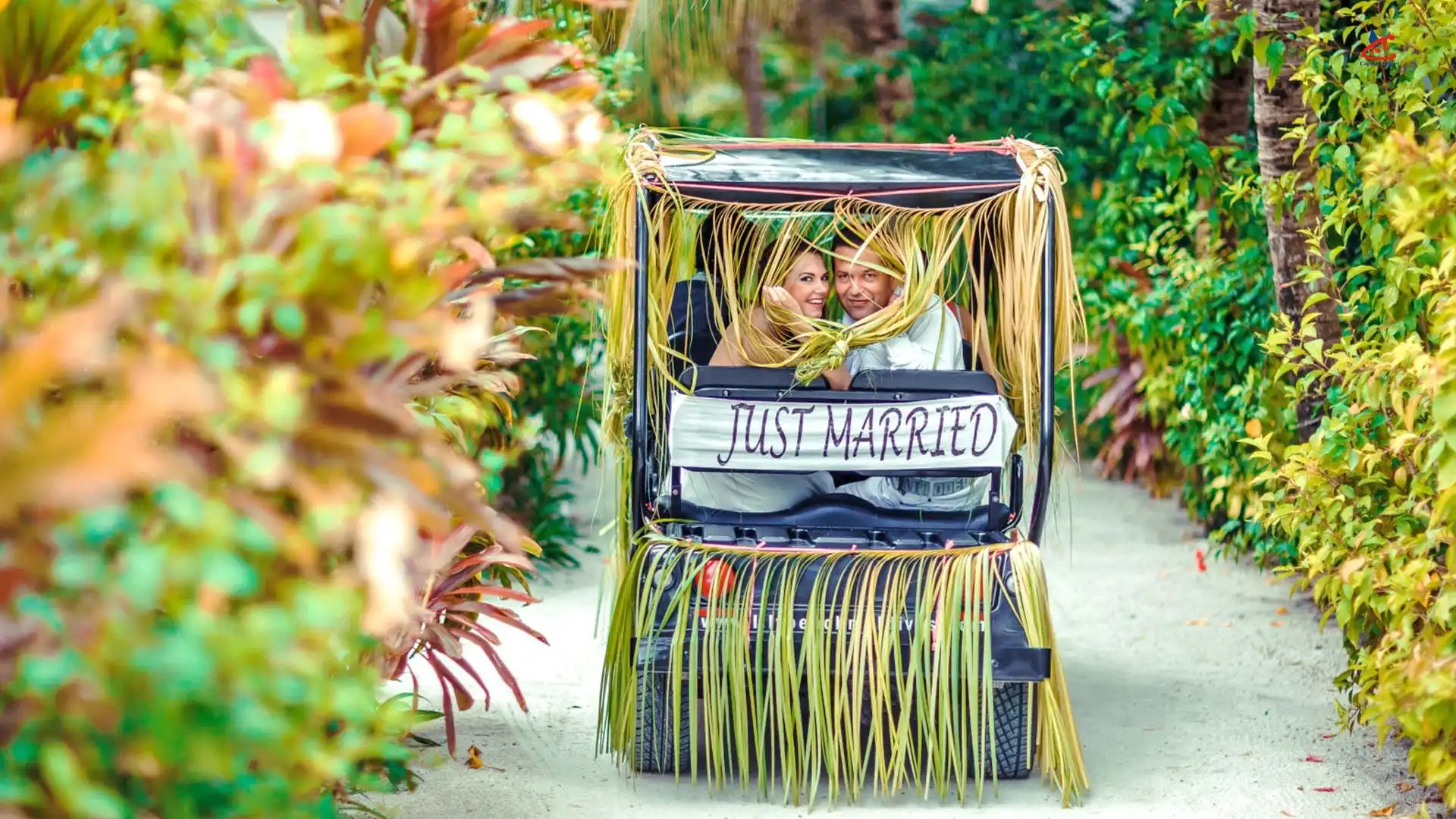 Marriage is an eternal adventure, a link to be treasured for the rest of one's life. Marriages are formed in heaven but can be celebrated on Earth. And what better and more romantic setting for your wedding vows than The Maldives? VARU recognises how significant your journey together is and celebrates it with a beautiful wedding ceremony on the beach. A moment captured in time, a celebration that will last a lifetime.
Fitness and Recreation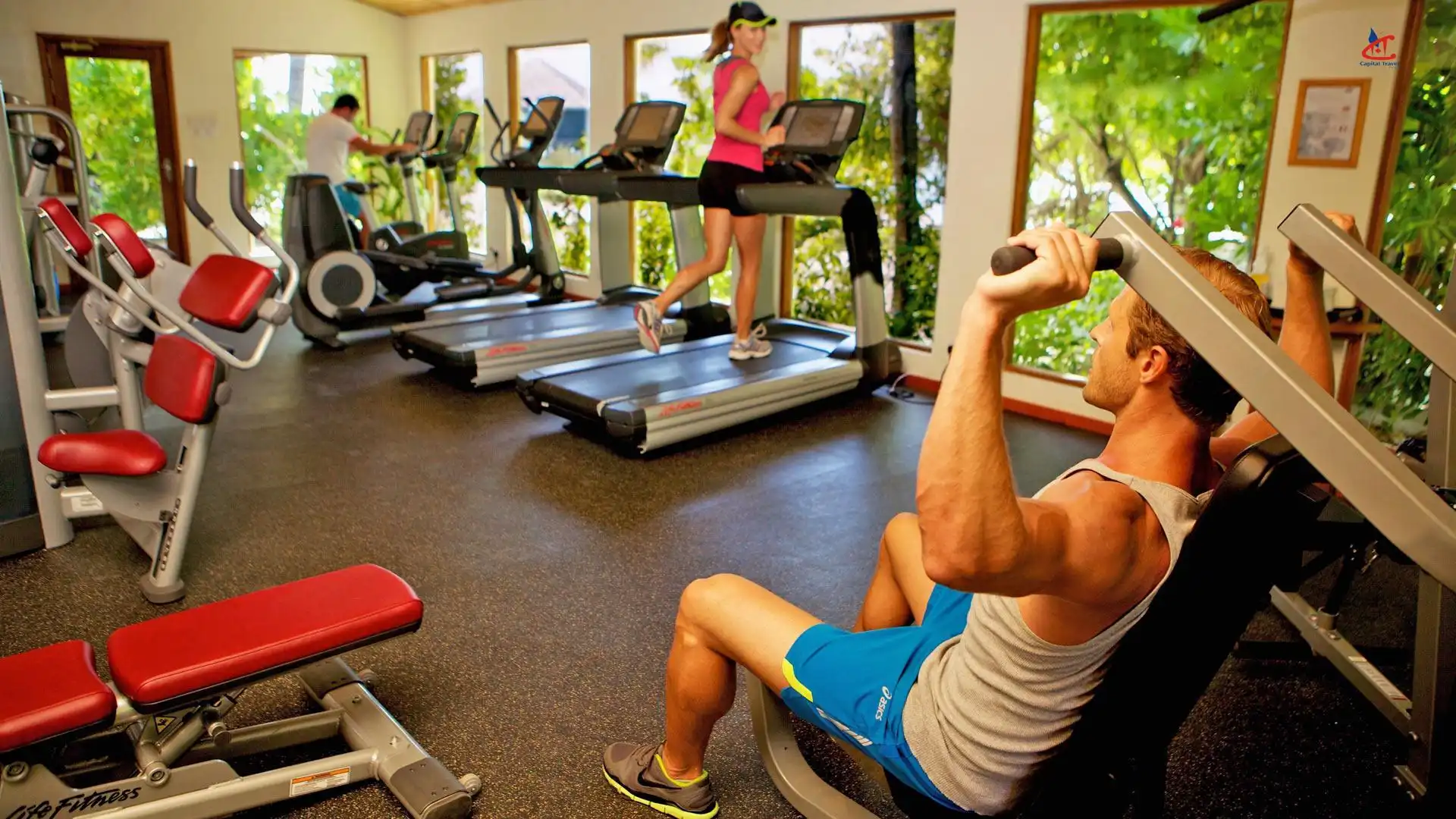 If you enjoy outdoor activities, adventure, entertainment, and games, a vacation at VARU will not disappoint. DISPORT, our lagoon-facing sports and entertainment centre, provides a variety of exercise and sports opportunities. The invigorating ocean views enrich every encounter here. Consider working out while looking out at the turquoise horizon. Playing barefoot beach volleyball on the lovely white sandy beach is another option. Many such exciting experiences have been specially crafted for you at VARU.
360 Views
Images
Cancellation Policy
| Time Period | Penelty |
| --- | --- |
| 30 Days before arrival date | No Charges |
| 17 - 28 days | 50% Charged |
| 16 days, No Show or early checkout | 100% Charged |
---
---