Safari Island Resort and Spa Maldives
Safari Island is located in the Republic of Maldives' North Ari Atoll. The island is roughly 30,000 square metres in size. The island is around 60 kilometres from Velana International Airport (Male' International Airport) and takes about 25 minutes to arrive by seaplane. The island is bordered by white powdery, sandy beaches, a crystal clear water lagoon, and a house reef that is ideal for snorkelling and diving.
Property Facilities and Services
Pool
Free
Bar
Laundry
Spa
Meals
Shop
Dive & Sports
Gym
Clinic
---
| Mode | Adult | Child (2-12y) |
| --- | --- | --- |
| Speedboat (Male intl.Airport - Safari Island Resort and Spa Maldives) | 350$ | 150$ |
Beach Villa
230$ (2person)
Including All taxes 272$
King - Max 3
Beach room with a deluxe en suite bathroom that has panoramic glass mirrors and twin wash basins. The room has a full glass door that leads to a private wooden porch with seats.
Water Bungalow
300$ (2person)
Including All taxes 358$
King - Max 3
Overwater villas with a beautiful glass-bottomed coffee table. Back private sun deck going to blue lagoon.
ACCOMMODATION
On one end of the island, a line of 15 Semi-Water Bungalows runs. A jetty at the other end leads to 39 Water Bungalows. The 30 Beach Bungalows are located on an island surrounded by beautiful green flora, including palm palms. All 84 rooms have a sea view.
Location
It is around 60 kilometres from Velana International Airport and takes about 25 minutes to get by seaplane.
Dining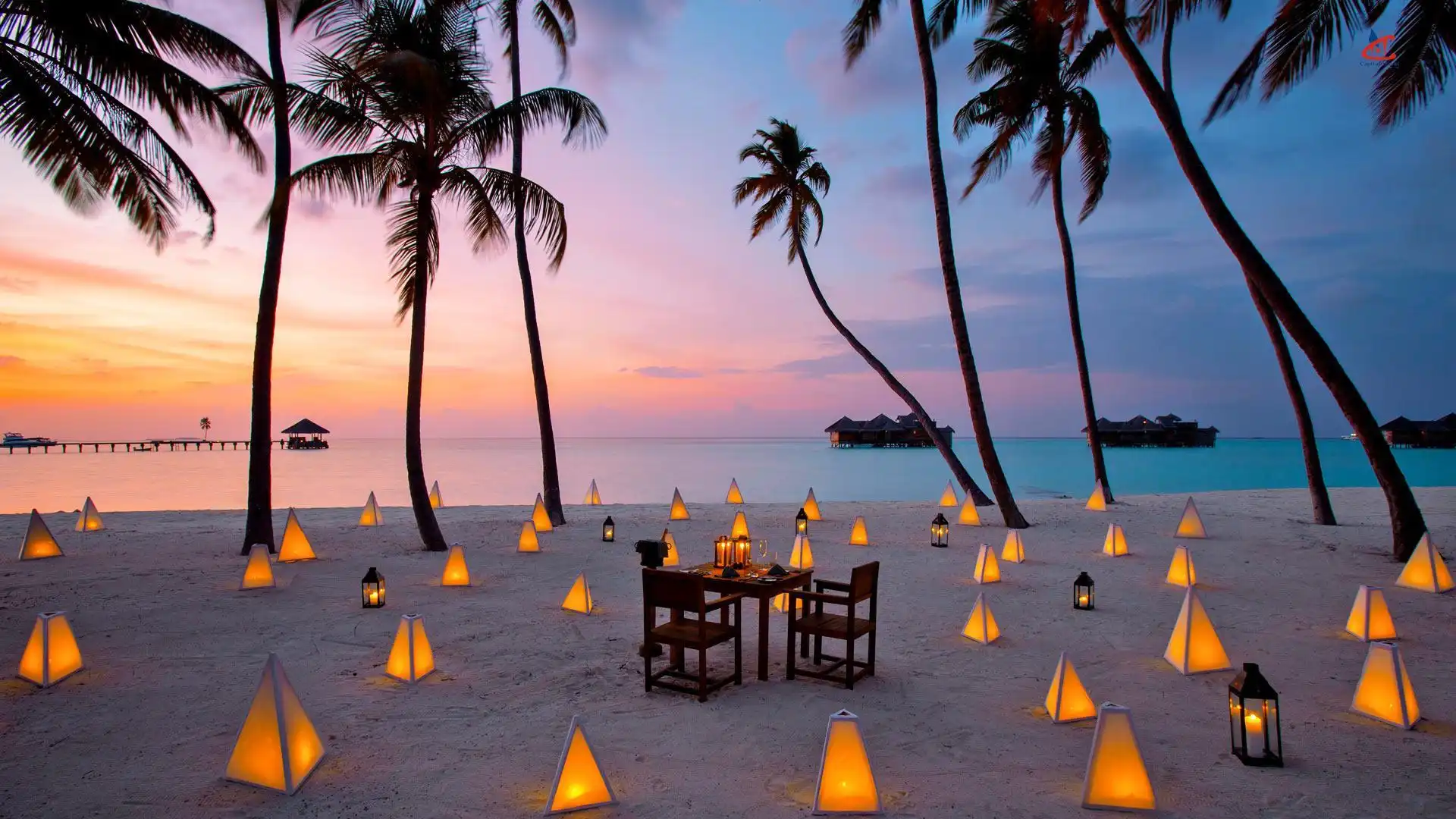 Tropical haven Safari Island is a must-see destination in the Maldives. A visit to our great restaurant, an icon in the Maldives, would not be complete without a tour. The main restaurant, shaded by a spectacular white canopy and floating over the lagoon, serves breakfast, lunch, and supper in an all-you-can-eat buffet format with a range of international and regional cuisines to accommodate everyone's taste.
Spa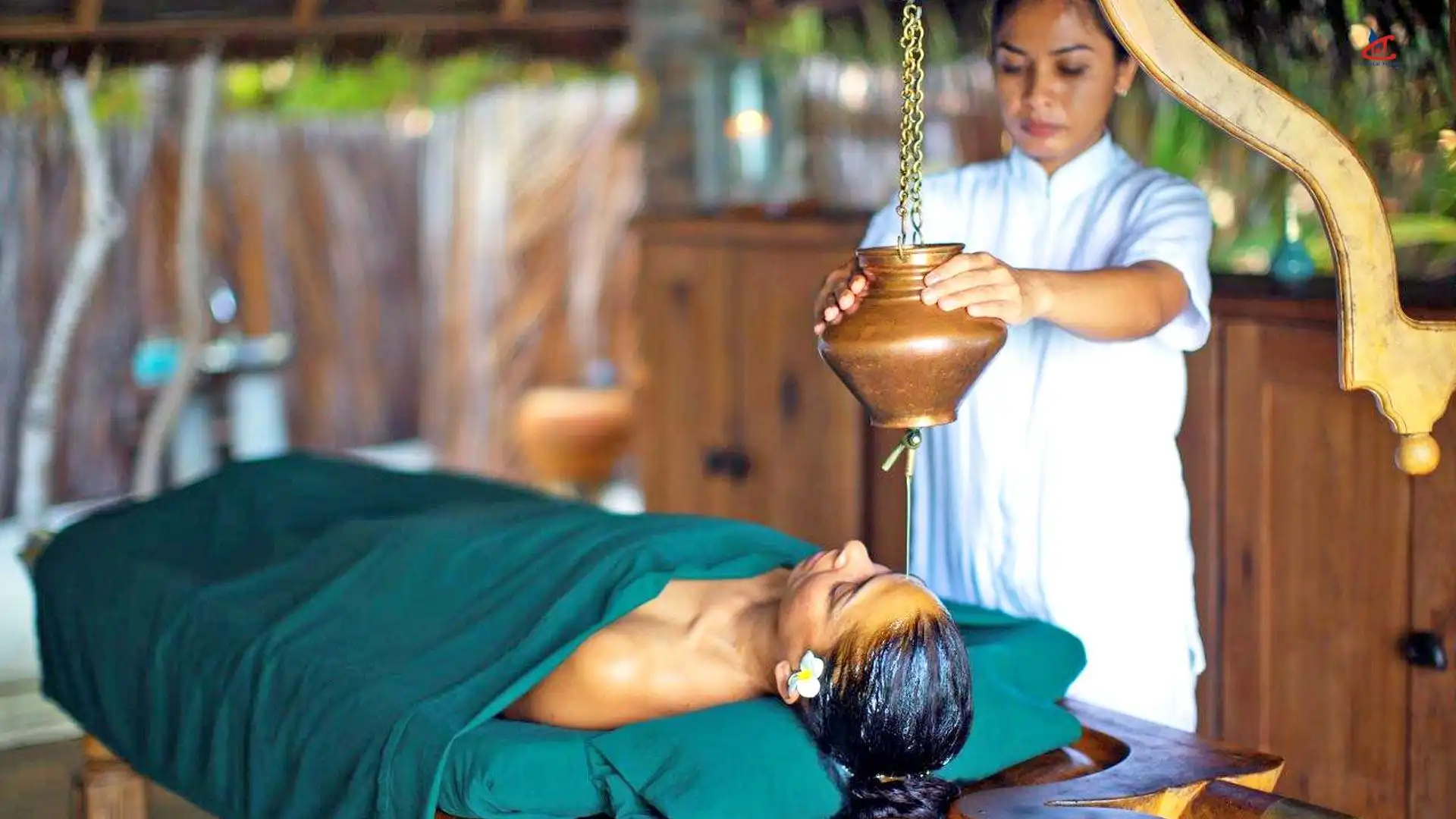 It's no secret that spa treatments improve one's quality of life. We stress inner healing and the balance of mind, body, and spirit by combining Eastern and Western concepts and therapies in a modern oriental setting. Our treatments are intended to calm and refresh your mind, body, and spirit, but more significantly, you will return home with more energy, more focus, and an improved sense of balance. Feel the advantages as you enjoy a taste of paradise at Duny Thai Spa.
Expereiences
A variety of interesting excursions are organised regularly, and visitors are encouraged to sign up for an adventure at the reception whenever they have had their fill of soaking up the rays on the beach. Our Guest Experiences Team is ready to help you plan the perfect island trip, whether you join a group excursion or choose a customised encounter.
Excursions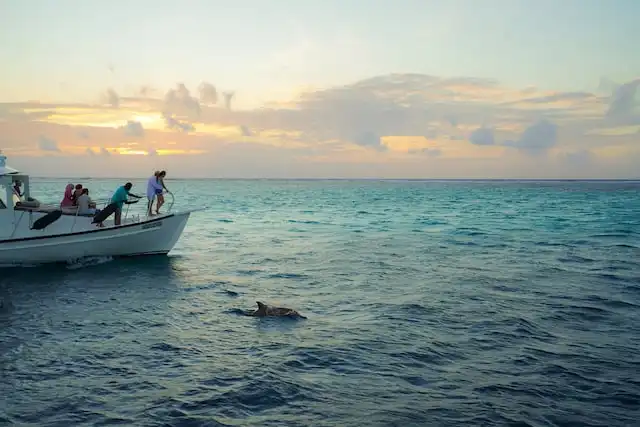 Hundreds of dolphins swim around the islands of the Maldives. The greatest time to watch those dolphins is before sunset when sailing through the channels, and if you're lucky, you could even catch a dolphin performance. This is a fantastic way to end the day and prepare for the evening ahead. Dolphins have a 50/50 probability of being seen.
Diving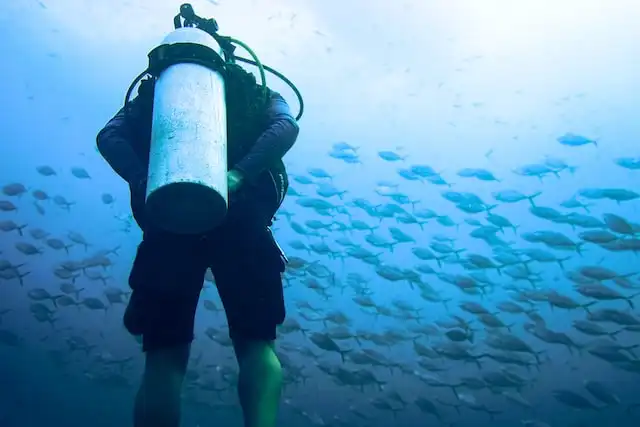 The diving centre "Joy Dive Maldives" is managed by Germans. We provide a straightforward, controlled, and professionally organised diving operation based on our 20 years of expertise in the Maldives. We provide daily half-day tours (1 - 2 dives), full-day trips (3 dives), early-morning, and night dives in order to provide the best possible personalised service.
Snorkeling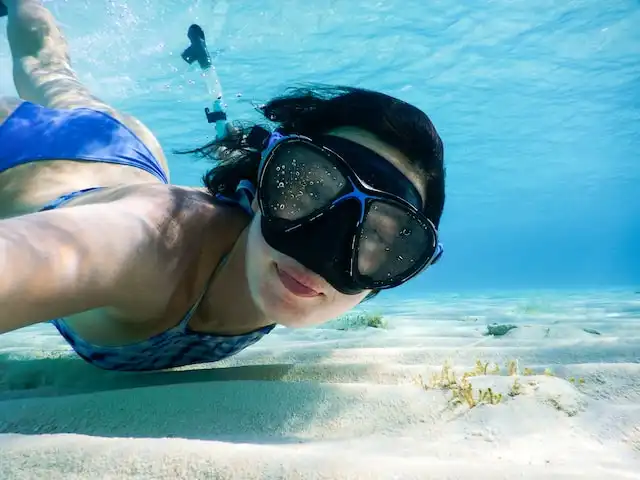 Manta Rays may be found mostly on the northern part of the North Ari Atoll, nursing in bays and bottomless lagoons off neighbouring islands. Each year, a massive school of Manta rays visits the warm seas near North Ari Atoll, captivated by the immense pool of plankton. Snorkeling with Manta Rays is a ballet in the water, as some of the most exquisite creatures glide around close you, curving and revolving with the tides, providing an absolutely fascinating sight. Every year, Manta Ray snorkelling ranks as the most enjoyable experience for our customers.
Water Sports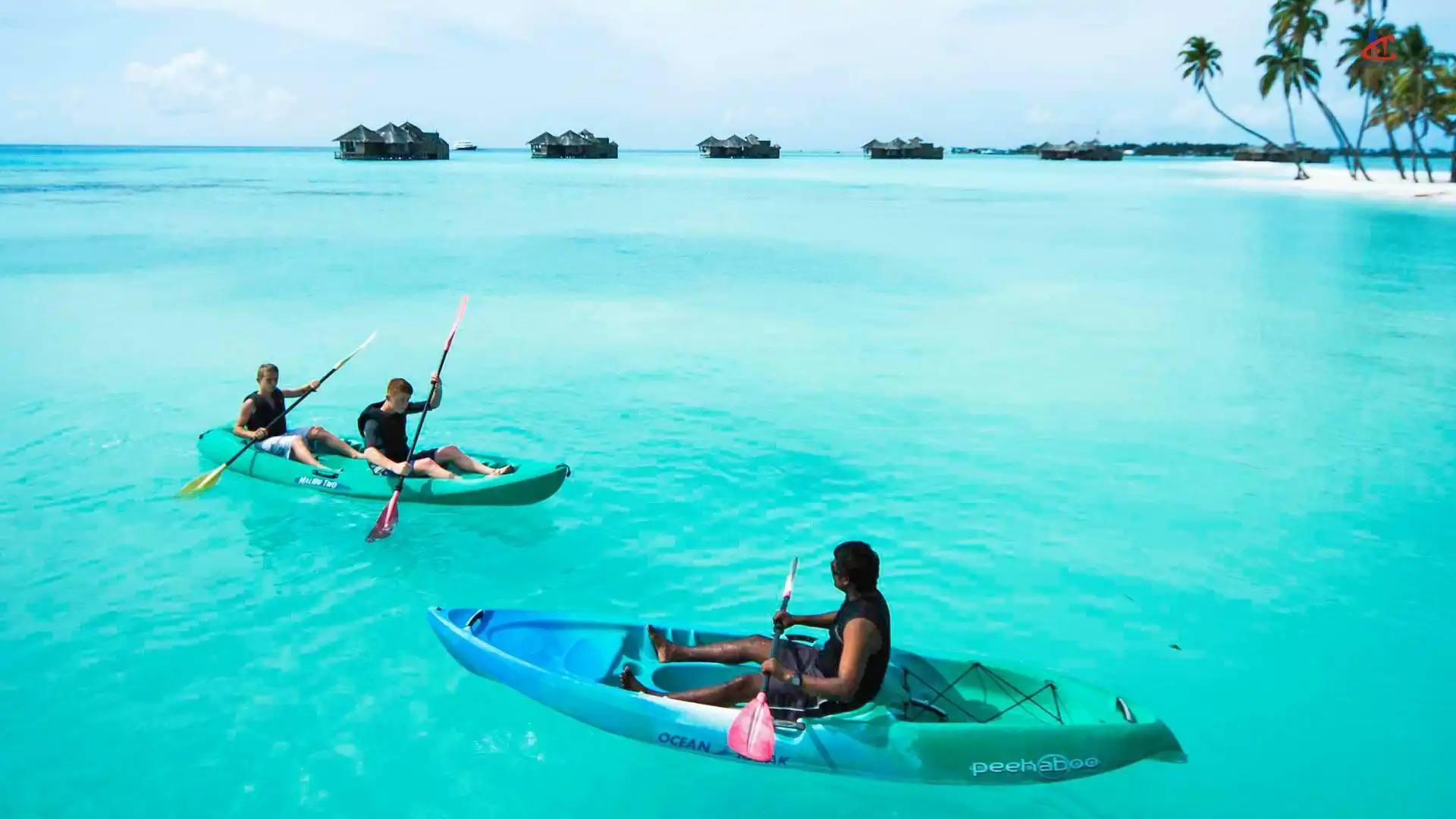 In your kayak, float over fish and black-tip sharks. As you slice through the water on a wakeboard, you can hear the wind whizzing by. Safari Island waterways may be explored in a variety of ways, from peaceful maritime trips to thrilling offshore adventures. Simply let us know your preferences and ability level, and we will locate the ideal offshore experience for you.
Fishing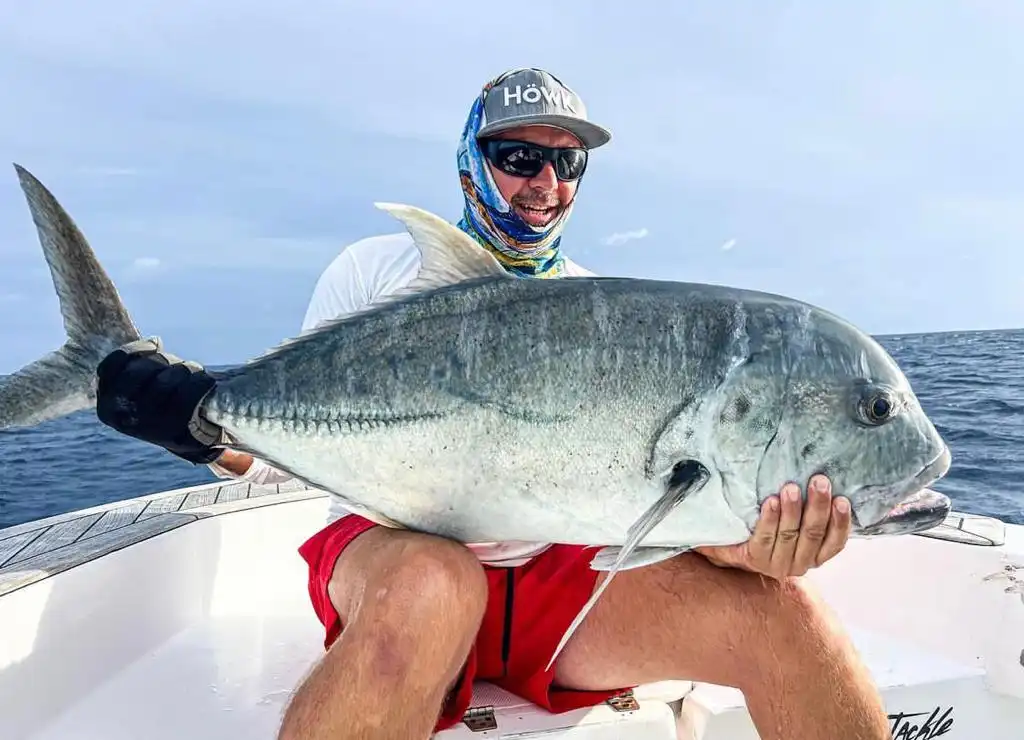 The Maldives' big game fishing offers big time thrills. Big Game Fishing allows you to catch larger types of fish that patrol the deeper waters near the outer reef. Blue marlin, wahoo, huge jacks, and sailfish are among the most thrilling catches.
Wedding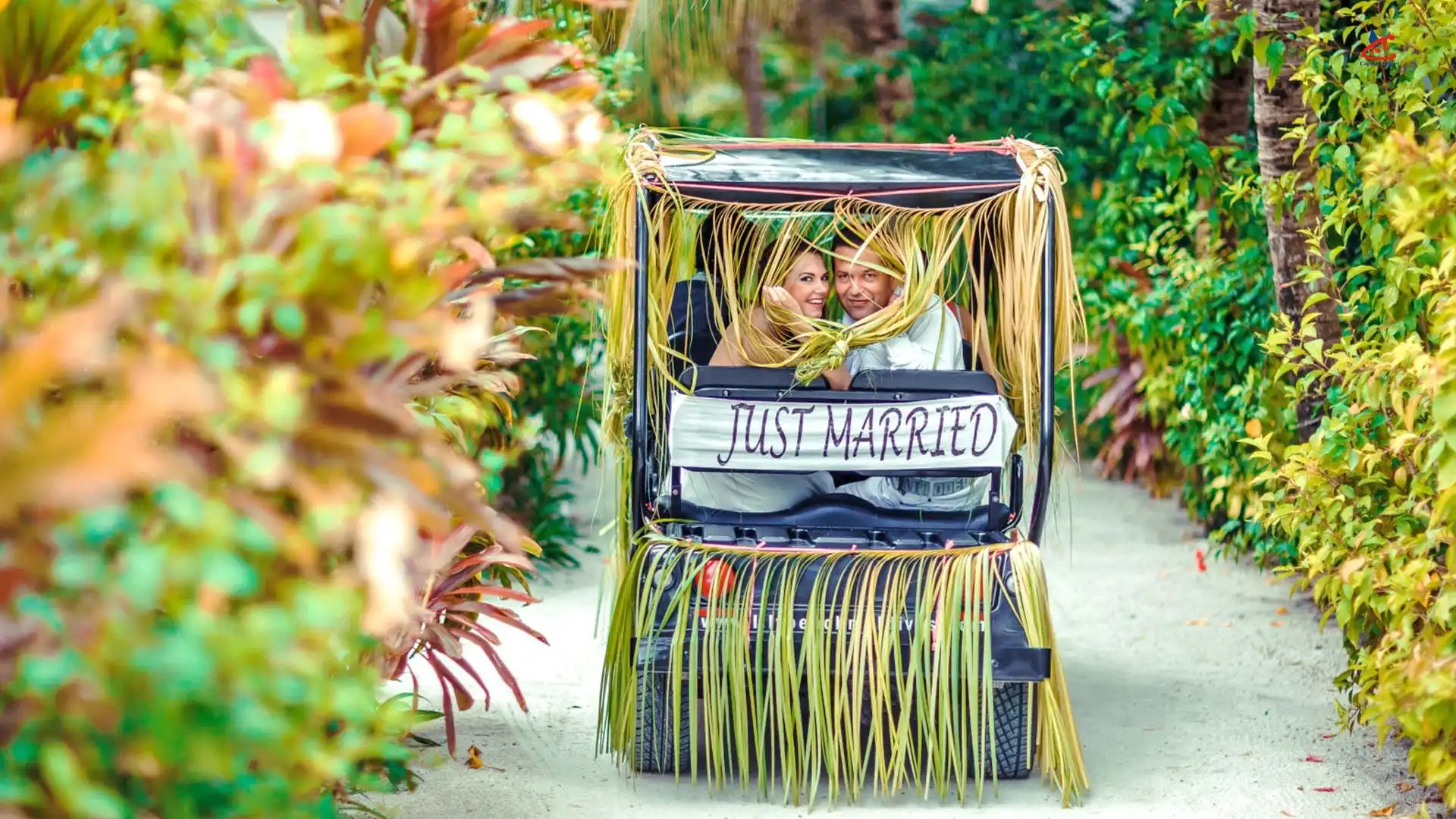 We understand that planning a wedding can be stressful and apprehensive, and we are here to relieve that tension and help you in any way we can in the lead up to your wedding. Allow our expertise to inspire your trust in us and our talents; we are constantly working to be the best we can be, and each new couple provides us with the chance to deliver something unique and distinctive.
Fitness and Recreation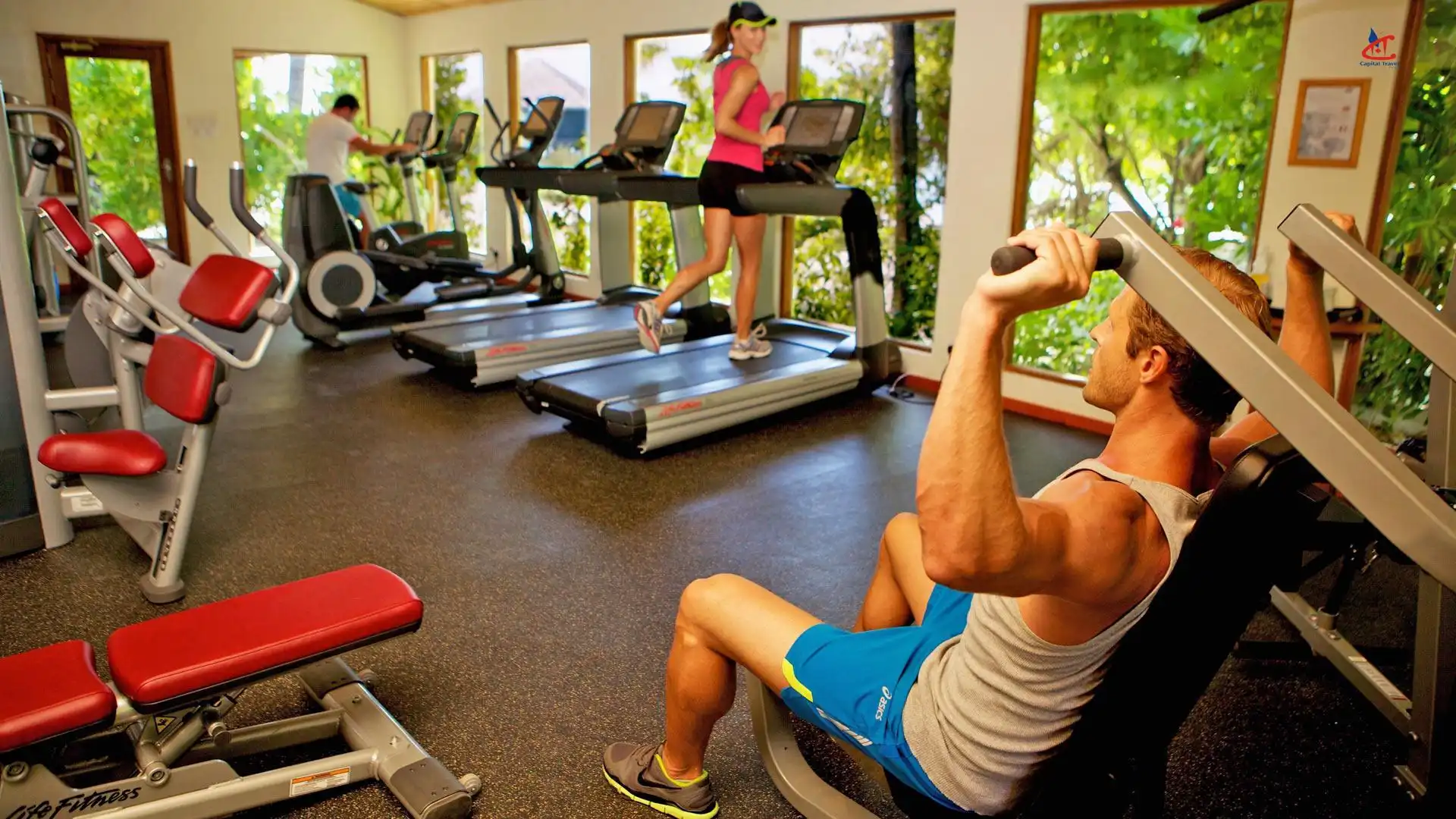 With our Fitness Centre, you may unleash your inner warrior and finish sweatier and sexier than ever before.
360 Views
Images
Cancellation Policy
| Time Period | Penelty |
| --- | --- |
| 30 Days before arrival date | No Charges |
| 17 - 28 days | 50% Charged |
| 16 days, No Show or early checkout | 100% Charged |
---
---