Sun Island Resort & Spa Maldives
Discover a world of adventure at Sun Island Resort & Spa, nestled in South Ari Atoll in the South Ari Marine Protected Area, whether you want adrenaline-fueled thrills or calm (SAMPA). Sun Island Resort & Spa, located on one of the biggest Maldivian islands and home to a healthy biodiversity and marine life, is a premium eco resort where natural beauty meets bright interior design and magnificent indoor-outdoor living areas. This Maldivian oasis, nestled among lush coconut trees, offers you to experience warm hospitality as well as an abundance of opportunities and exceptional seclusion to reconnect with nature.
Property Facilities and Services
Pool
Free
Bar
Laundry
Spa
Meals
Shop
Dive & Sports
Gym
Clinic
---
| Mode | Adult | Child (2-12y) |
| --- | --- | --- |
| DOM.Flight + Speedboat (Male intl.Airport - Sun Island Resort & Spa Maldives) | 350$ | 250$ |
Sun Villa
200$ (2person)
Including All taxes 235$
King - Max 3
Sun Villas are tranquil getaways in the middle of the island, surrounded by luscious coconut trees and lush green flora. Large garden villas offer a calm and private place for families with young children to unwind and revitalise in the midst of Maldivian nature.
Beach Pool Villa
700$ (2person)
Including All taxes 773$
King - Max 3
Beach Pool Villas include private pools, a wide 121sqm open plan living room with an attractive design, a private veranda, contemporary conveniences, and everything you need for an amazing Maldives vacation. Relax in your private pool while enjoying a tropical island breeze, or explore the gorgeous white beach and turquoise seas just outside your door.
Water Villa
600$ (2person)
Including All taxes 670$
King - Max 3
The Water Villas at Sun Island Resort & Spa provide a quiet refuge located over crystal pure water. Enjoy carefree island living while admiring the expansive horizon from your private sundeck. Enjoy direct access to the lagoon from your private stairway and explore adjacent colourful reefs to enjoy the beauty of the natural aquatic environment. These luxury villas provide an unforgettable experience in one of the world's most spectacular locations.
ACCOMMODATION
Sun Island Resort & Spa features 462 well appointed rooms. All of the rooms are intended to provide comfort and a pleasing outlook. From garden villas to water bungalows, all of the accommodations feature modern conveniences and are well-equipped for the modern traveller.
Location
Sun Island Resort & Spa is situated on Nalaguraidhoo Island in South Ari Atoll, south of Malé International Airport. It is the largest resort in the Maldives, and its size comes with an unrivalled array of facilities as well as very great value for money. The resort is accessible via a 17-minute domestic flight from Male International Airport.
Dining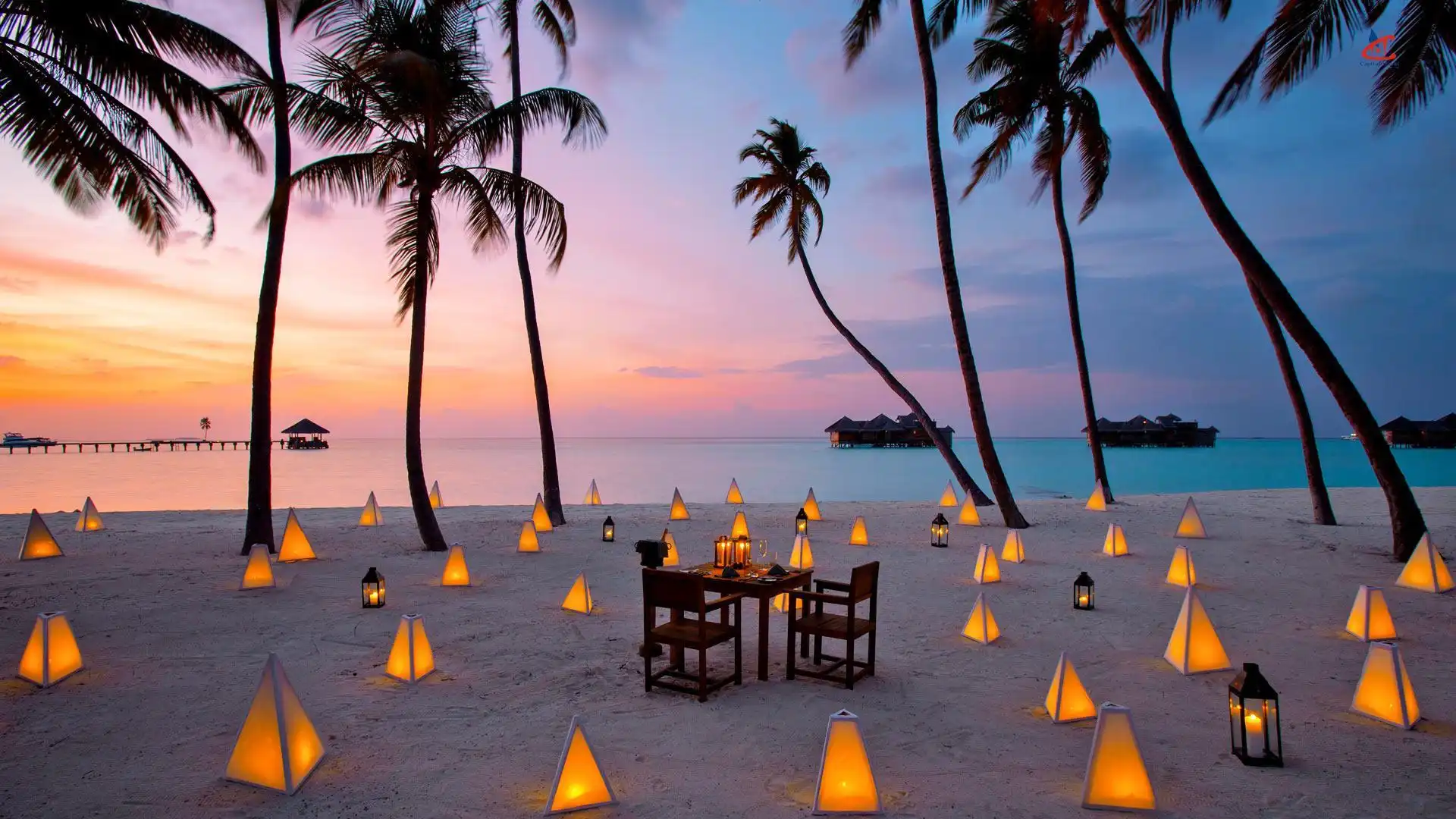 Maaniyaa Restaurant serves a wide variety of authentic local flavours as well as delicacies from across the world. This vast, open-air restaurant offers breakfast, lunch, and supper everyday, and while it is our only restaurant that accepts meal plans, there is always a broad variety of foods to satisfy every taste.
Spa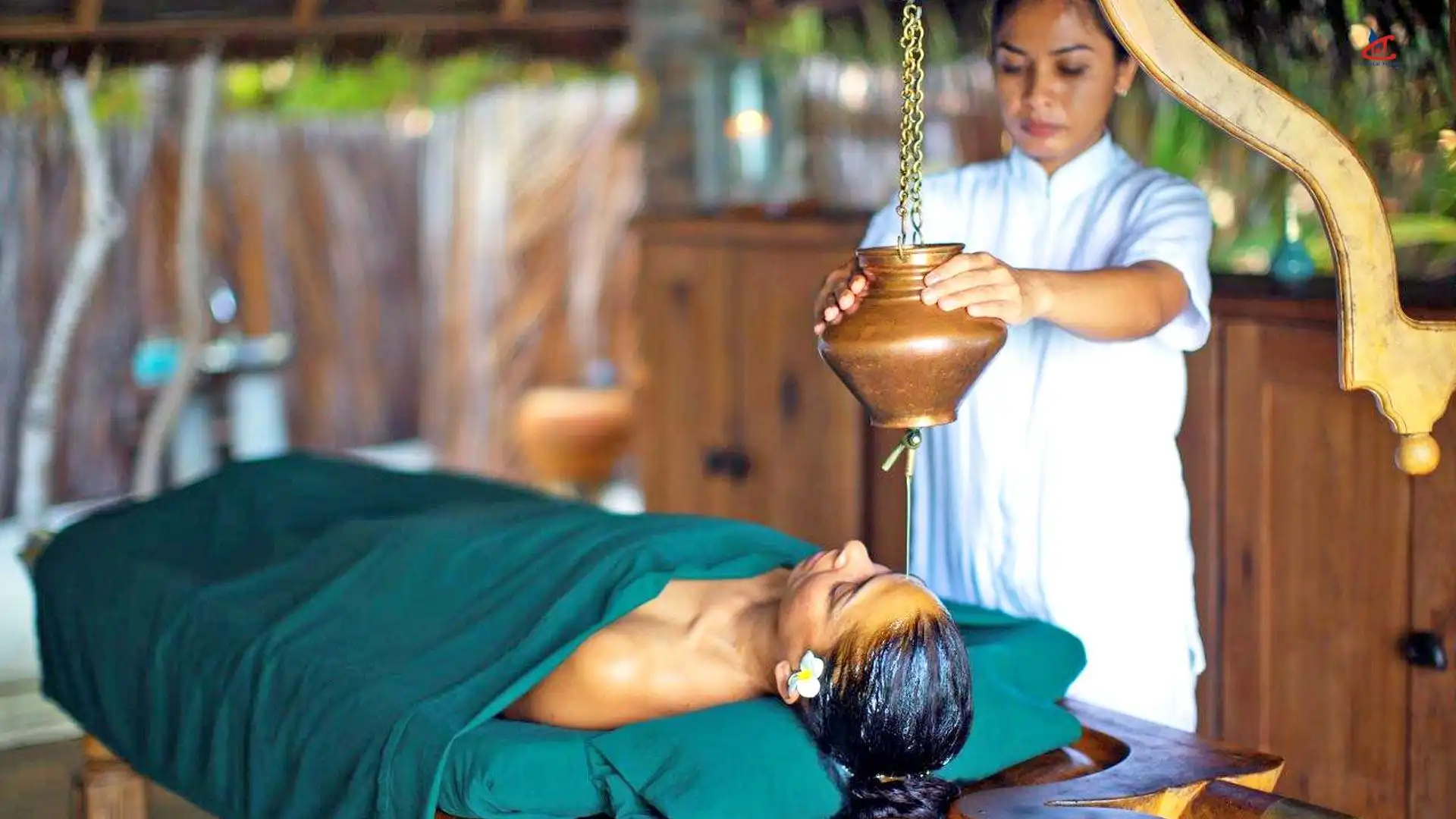 The Araamu Spa is nestled in a peaceful area of our island, surrounded by swaying palms and tropical foliage. This quiet resort, named after the Dhivehi term Araamu, which means 'a pleasant state of repose,' is the ideal location to decompress. Spend time in the steam room, sauna, and Jacuzzi, or choose from a variety of conventional spa treatments.
Expereiences
Sun Island Resort & Spa has something for everyone, from adrenaline-pumping activities like water sports and scuba diving to calming spa treatments, with a wide choice of activities to choose from.
Excursions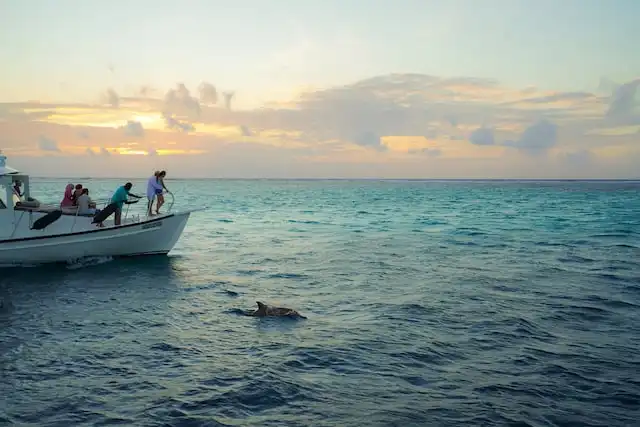 Embark on one of our vessels, escorted by one of our skilled guides, for a memorable boating tour. Experience the splendour of a morning fishing expedition on a typical Maldivian Dhoni. As you enjoy the freedom of an open sea experience, take in the breathtaking sight of playful dolphins against the best dawn or sunset backdrop. Take a boat out on a snorkelling adventure and swim among abundant marine life like as manta rays and turtles, or enjoy the excitement of spotting a whale shark as you cruise the turquoise seas. Visit neighbouring islands, meet the residents, and learn about the Maldivian way of life. Tholufushi, a neighbouring sandbank, is your own little island to spend the day or have a meal.
Diving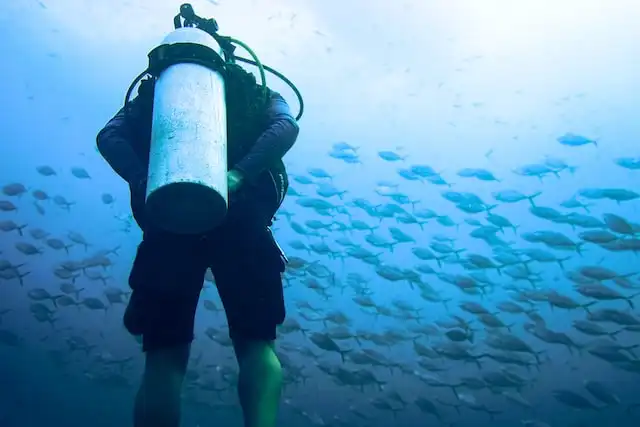 South Ari Atoll is the Maldives' most popular diving destination and one of the few sites in the world where you may swim with whale sharks. DiveOceanus, the Sun Island Resort & Spa diving facility, is one of the largest in the region, and its excellent position means divers have a great possibility of seeing manta rays, stingrays, sharks, and a variety of other marine species. We provide a variety of day and night dive excursions, snorkelling expeditions, and diving courses ranging from Discover Scuba Diving to PADI Dive Master.
Snorkeling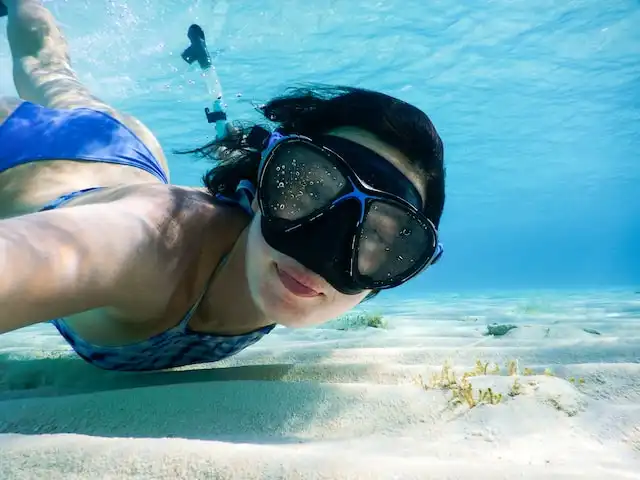 Snorkeling is an excellent method to explore the island's shallow blue seas. All equipment is provided, including masks and flippers. Look for tropical fish, vibrant reefs, and spectacular manta rays.
Water Sports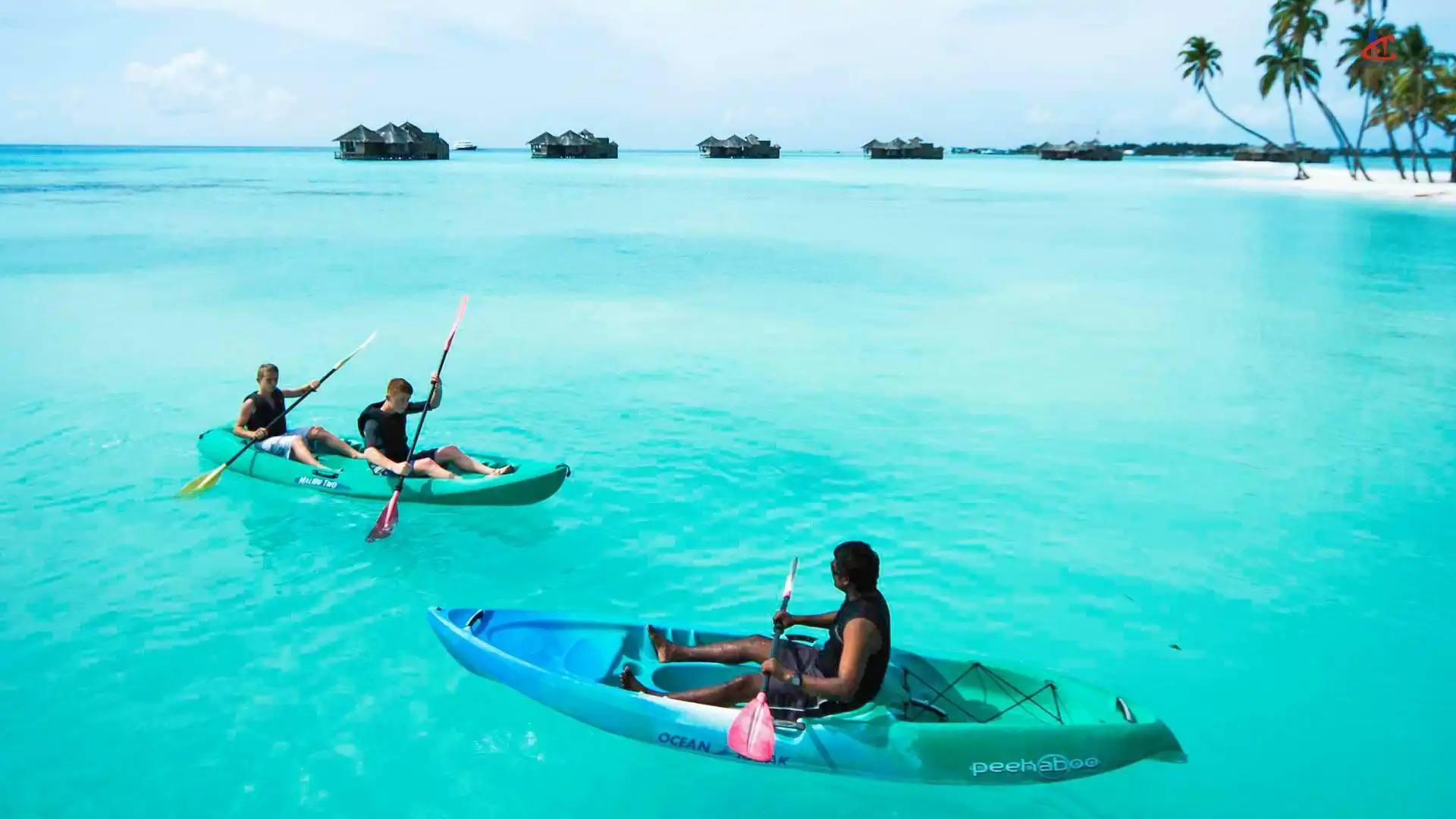 The Maldives is ideal for water activities, with blue oceans all around us and lots of sunshine all year. Our water sports facility provides something for everyone, whether you desire an adrenaline-fueled adventure of a lifetime or just a few hours of relaxation in one of our quiet lagoons.
class="text-center">Dolphin Trip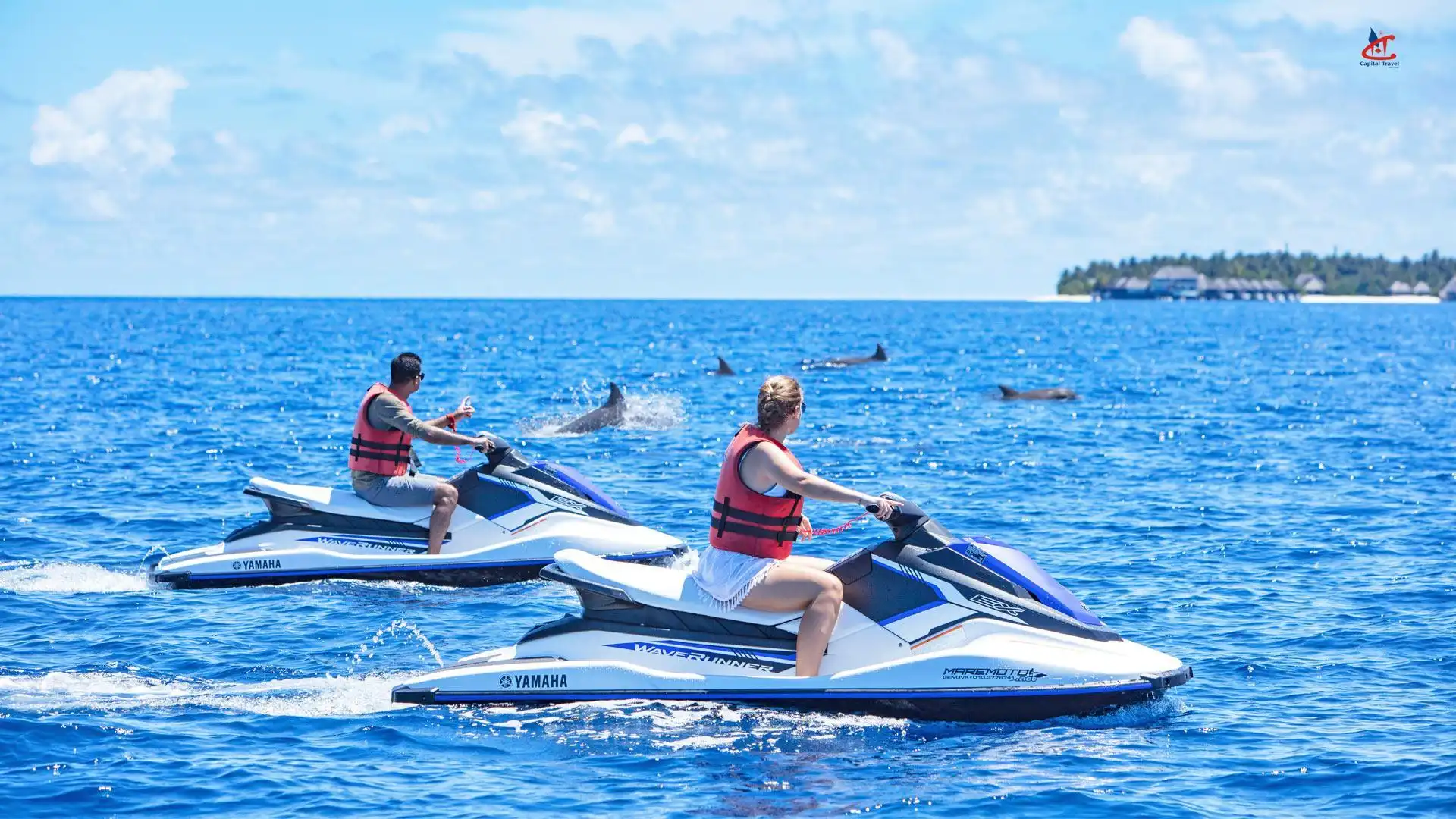 Early in the morning, these lovely creatures will meet you as they joyfully glide over the lagoon waters. This is one of our most popular experiences, which can be enjoyed at dawn or sunset. As the sun sets behind the golden horizon, encounter friendly Maldivian dolphins, a very stunning sight.
360 Views
Images
Cancellation Policy
| Time Period | Penelty |
| --- | --- |
| 30 Days before arrival date | No Charges |
| 17 - 28 days | 50% Charged |
| 16 days, No Show or early checkout | 100% Charged |
---
---