Veligandu Island Resort & Spa Maldives
The jewel of the Indian Ocean is Veligandu Island Resort & Spa. A charming tropical paradise filled with swaying palm palms, white sand beaches, crystal clear water, and exuberant coral reefs alive with marine life. This green island retreat provides peace and serenity, which feed one's well-being.
Property Facilities and Services
Pool
Free
Bar
Laundry
Spa
Meals
Shop
Dive & Sports
Gym
Clinic
---
| Mode | Adult | Child (2-12y) |
| --- | --- | --- |
| Speedboat (Male intl.Airport - Veligandu Island Resort & Spa Maldives) | 250$ | 125$ |
Beach Villa
600$ (2person)
Including All taxes 697$
King - Max 3
Enjoy beachfront views from your Maldives Beach Villa, which is only a few steps from the water. All of our 11 Beach Villas are set among lush tropical flora and beneath swaying coconut palms and offer the needed facilities for a pleasant, comfortable vacation in paradise.
Water Villa
600$ (2person)
Including All taxes 697$
King - Max 3
Slip away to your private ocean retreat and enjoy the pleasure of direct access to the blue waters of the ocean through the stairs on your Water Villa's sun-kissed balcony.
ACCOMMODATION
Private porches, lagoon views, flat-screen TVs, and complimentary high-speed Internet are available in the exquisite villas. Upgraded villas have whirlpool spas or Jacuzzis, and some are perched on stilts over the lagoon. Some villas accept children aged 14 and under.
Location
A 20-minute seaplane journey from Velana International Airport takes you to this quiet resort on a 600-meter-long island. Surrounded by stunning lagoons, a great house reef, and long expanses of pristine white sand,
Dining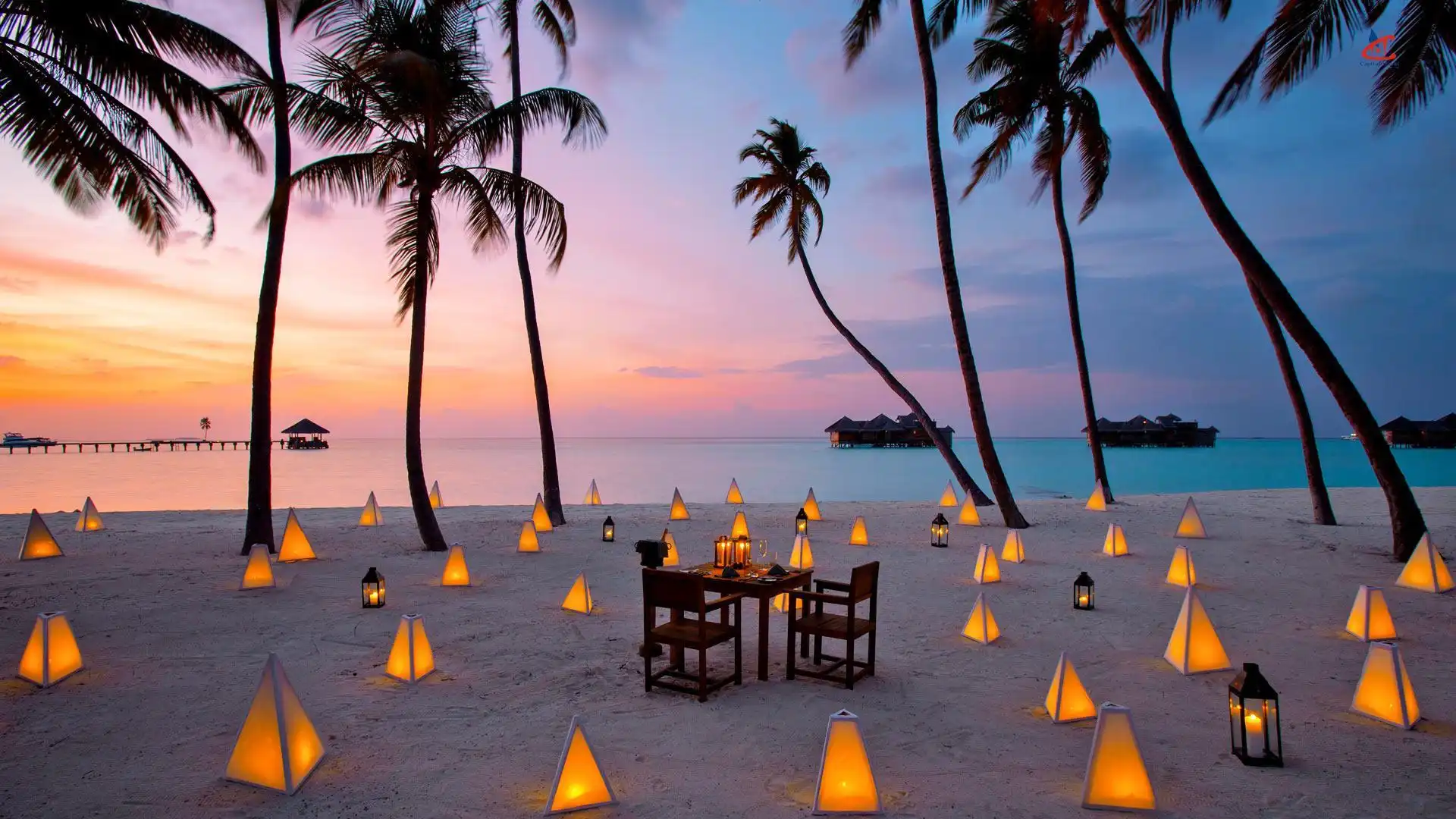 Enjoy the exquisite joys of paradise while tickling your taste senses. Veligandu, home to some of the top restaurants in the Maldives, serves flavorful native food as well as cuisines from across the world. Dhonveli, our primary restaurant, offers a wide range of cuisines. During breakfast, lunch, and supper, the buffet offers a diverse selection of gastronomic pleasures. Madivaru, our famous à la carte restaurant, serves a fine dining menu full of delectable specialties, all while overlooking the lagoon. Relaxed afternoons and evenings are best spent at one of our bars, with a cool drink in hand.
Spa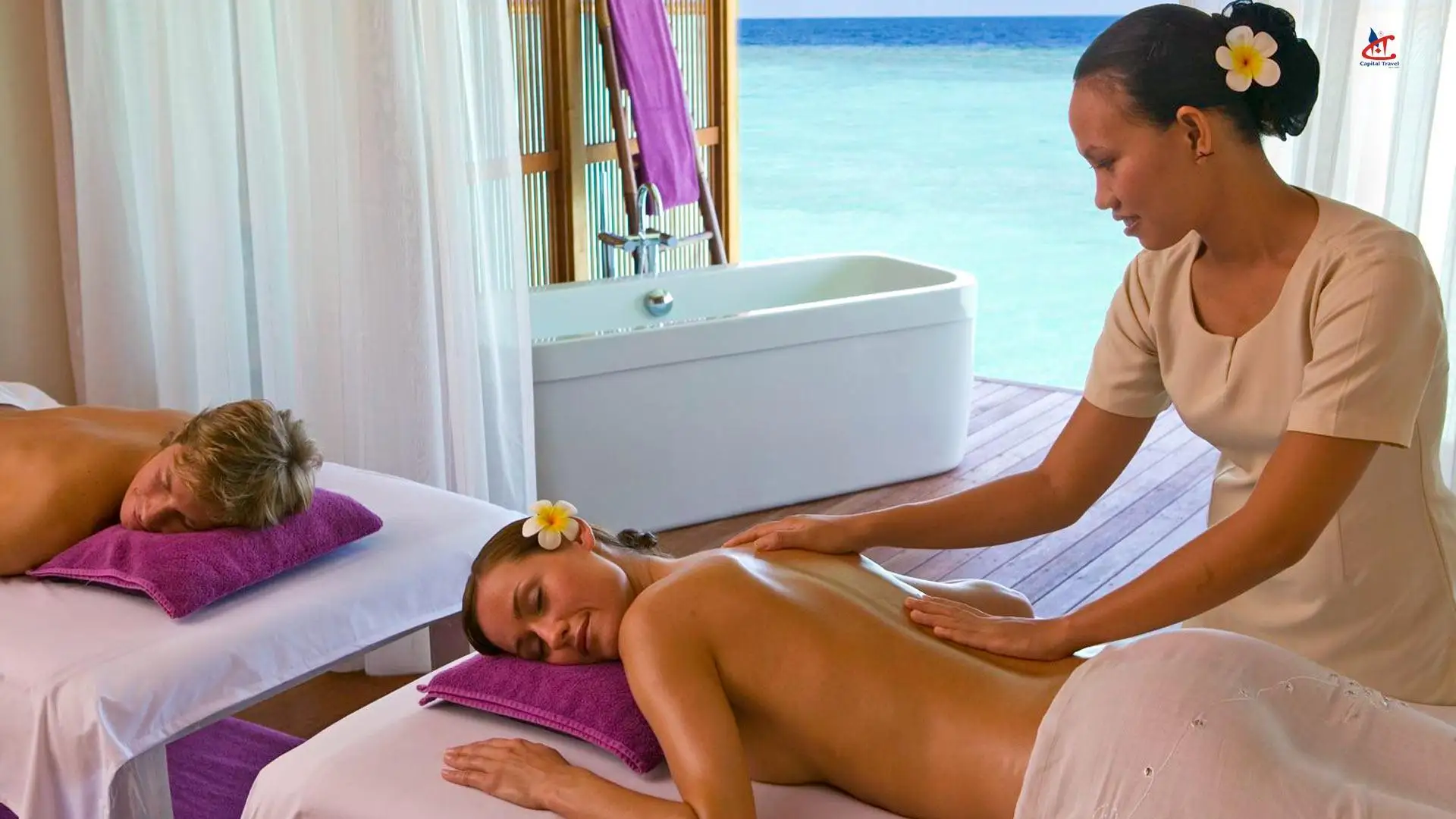 Step into our realm of care, where time stops and a new adventure starts. Are you stressed or tired? Do you want to re-energize your body and mind? We have created a sanctuary of healing, touch, and scent at the Duniye Spa in Veligandu to encourage a profound sense of peace, joy, and tranquilly inside you. Feel the harmony of inner and outside beauty, which creates a sense of satisfaction. Drift away in our caring and stimulating environment with a blend of eastern traditions and contemporary skincare.
Expereiences
Aside from being a romantic place of ultimate privacy, relaxation, and intimacy where couples may reunite, Veligandu provides a variety of adrenaline-fueled, gorgeous leisure activities both inland and at sea. Don't pass up the opportunity to tick a tropical activity or two off your bucket list while on your long-awaited holiday in paradise. The Maldives' diverse choice of fun-filled water and land-based activities is an excellent way to elevate your spirits, test your abilities, and create memories that last a lifetime.
Excursions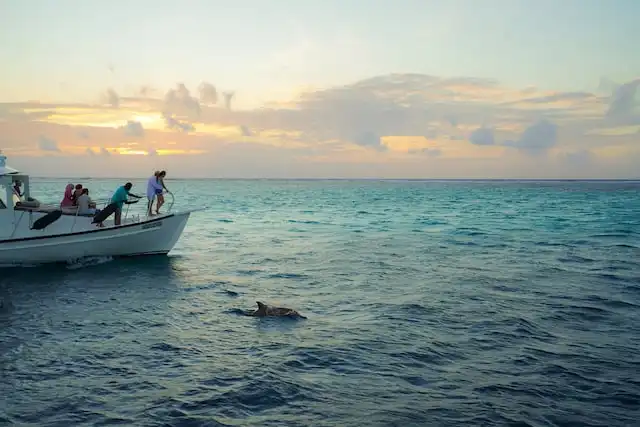 Veligandu offers a plethora of amazing relaxing ocean experiences that will enrich your vacation. Set out on a sunset cruise, try line fishing, or visit a small island aboard a traditional Dhoni to experience popular Maldives tourism destinations. These are only a handful of the leisure opportunities offered. Fill your days with events that will last a lifetime. Veligandu Island Resort & Spa provides a variety of full-day and half-day marine excursions to suit every taste.
Diving
Take that long-awaited plunge into the deep blue waters of the Indian Ocean and uncover the kingdom's undersea riches. We have designed a number of courses ranging from novice to expert to ensure you have the diving experience of a lifetime. We are convinced that at least one of these will live up to your expectations of Maldives scuba diving. Our globally qualified Ocean Diving Centre Team welcomes all tourists who wish to not only experience the luxury of the stunning dive sites surrounding North Ari Atoll, but also something unique.
Snorkeling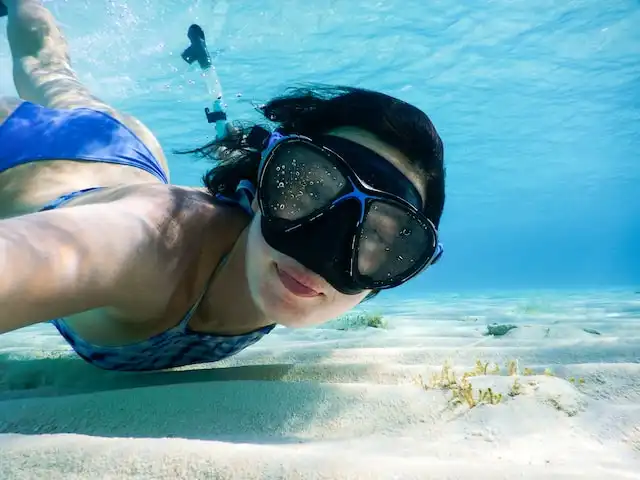 Explore the crystal-clear lake that surrounds Veligandu and uncover what secrets lay just beneath the surface. Consider schools of colourful fish playing 'hide and seek' within coral colonies and close interactions with other inquisitive, yet friendly aquatic creatures. Do you want to go snorkelling beyond the island's home reef? Here's a thought! Take a ride on one of our specialised snorkelling tours and discover a multitude of other amazing sights nearby. In the Maldives, Veligandu provides world-class snorkelling adventures.
Water Sports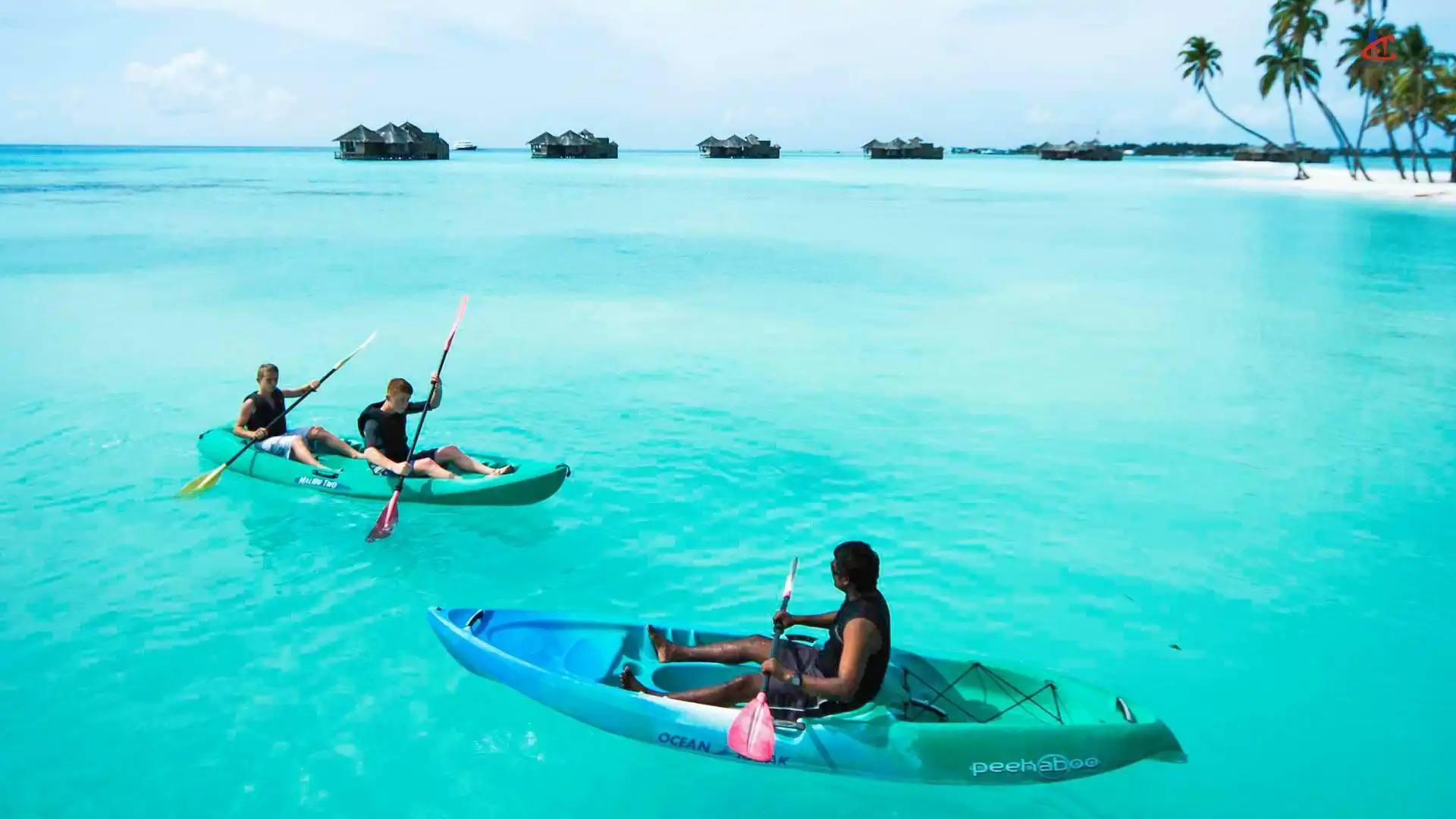 There are several ways to experience the breathtaking grandeur of Veligandu's lagoon, both below and above the surface. You've come to the correct location if you're a seasoned water sports enthusiast or a novice seeking for some additional fun above the waves! With its crystal clear shallow waters, long and huge expanses of deep blue ocean seas, and a nice wind to cool you down in the heat, Veligandu is endowed with great conditions for water-based activities in the Maldives. Unsure where to begin or what degree of knowledge you possess? Don't worry, our knowledgeable Ocean Water Sports Team will deliberately offer a choice that fits both your skill level and preferences.
Fishing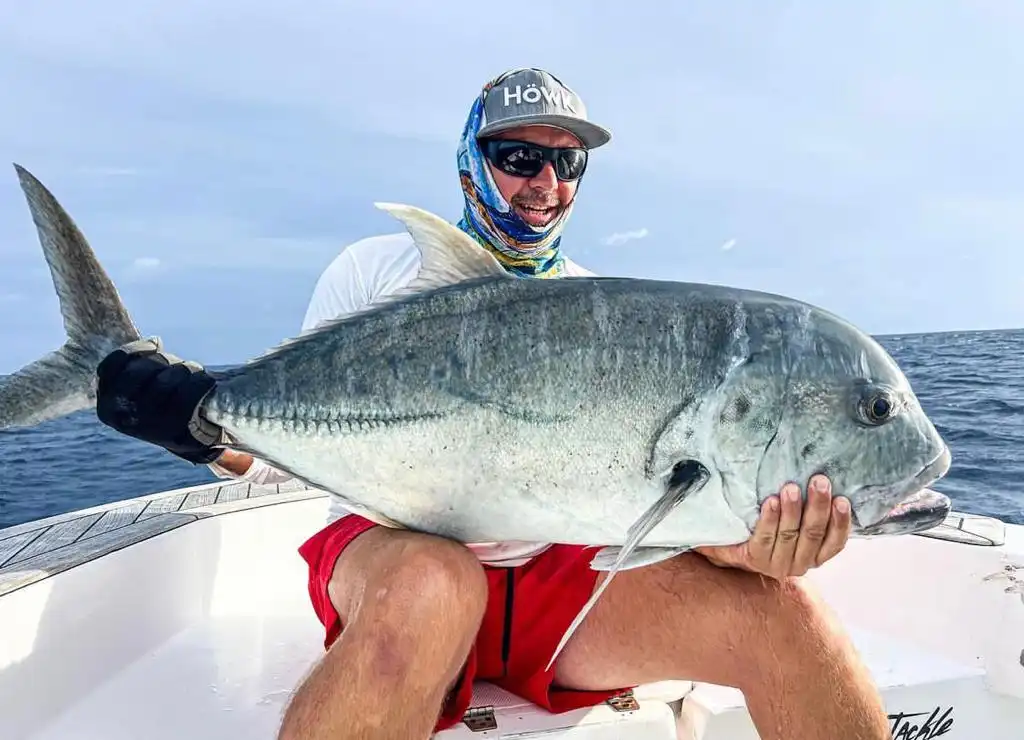 Escape to the luxury of our experienced Deep-Sea fishing boat, Kaleyfaanu, as you begin on an exciting voyage at sea in search of large game. Kaleyfaanu (Riviera 41) is a Modern Luxury Fishing vessel powered by two Cummins 350hp engines capable of reaching speeds of up to 28 knots at maximum speed. This Luxury Big Game Fishing Boat features two decks, including a Flybridge console, and three roomy bedrooms, one of which is a double bedroom cabin and the other a modest twin bedroom cabin with an attached bathroom. Each cabin has its own bathroom, as well as a large living room with a separate kitchen area and a coffee station.
Dolphin Trip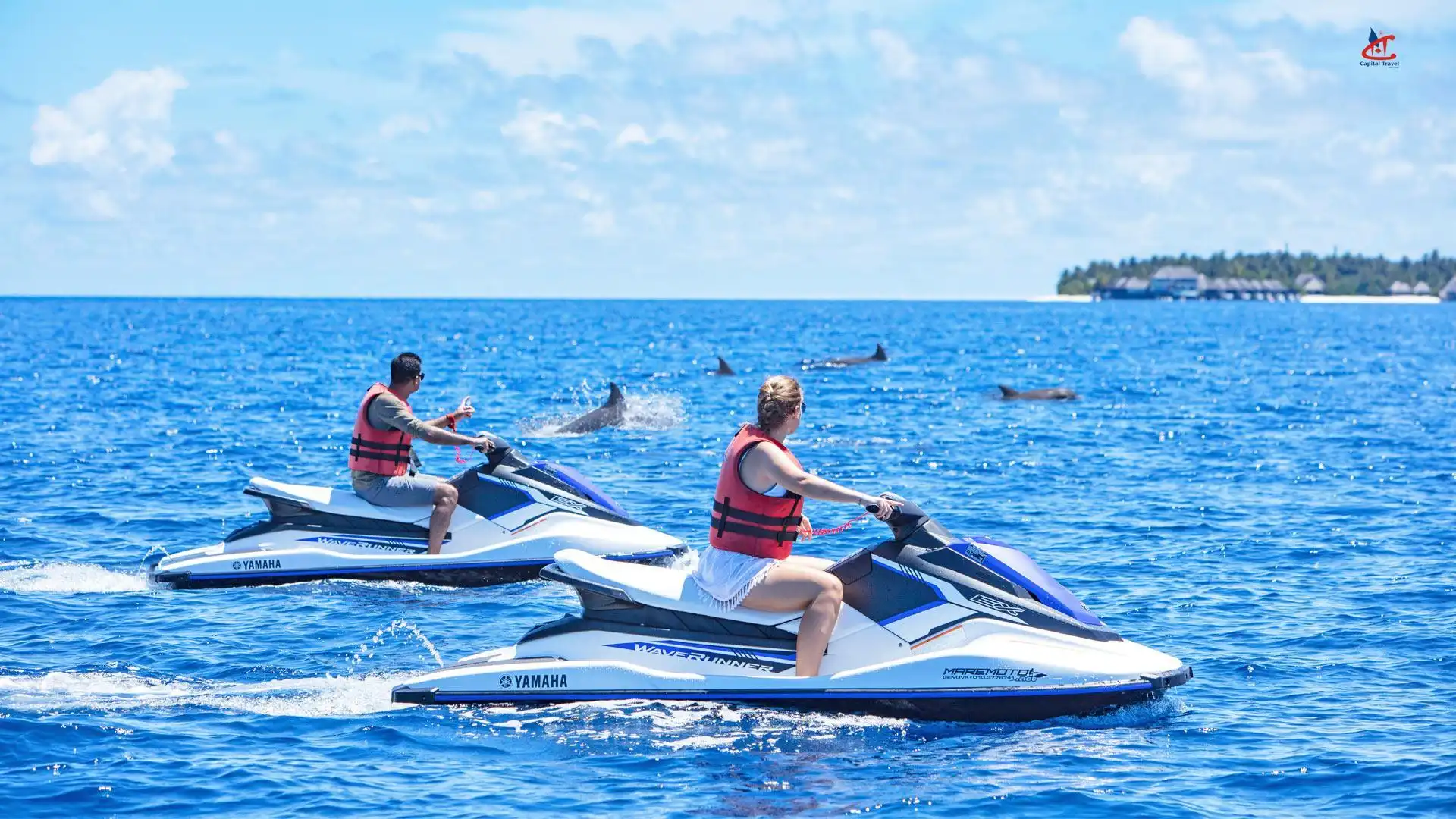 The Sunset Dolphin Cruise is a popular choice among guests and comes highly recommended. This Maldives cruise is certainly the most scenic one!. Enjoy a late afternoon onboard a Dhoni, bask in the gorgeous tropical sunset, and, if you're lucky, see a pod of playful dolphins. Before you go, toast your vacation with a glass of special punch.
Wedding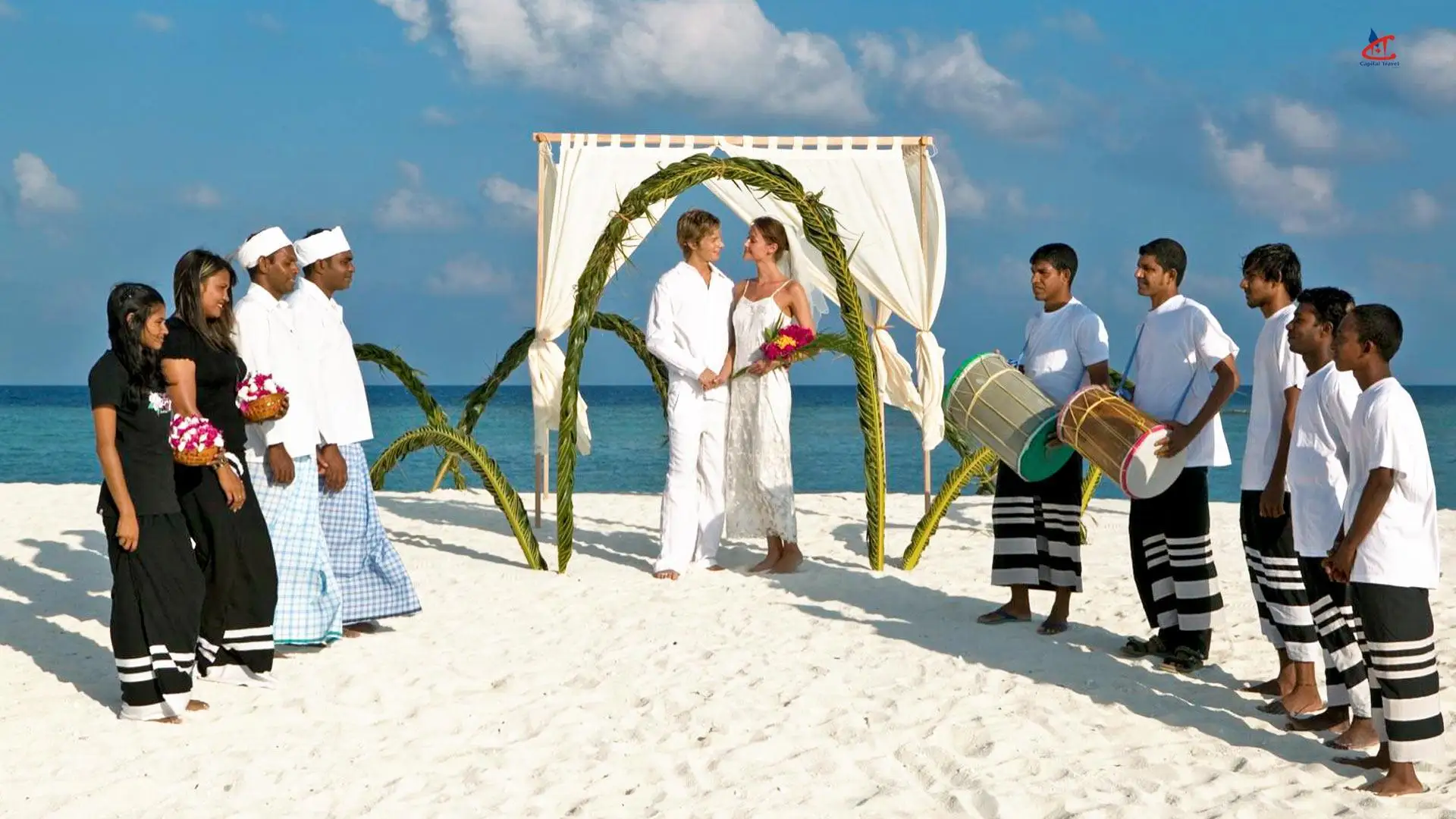 Him&Her Maldivian Fairytale knot is a non-legal Maldivian traditional symbolic wedding ritual. Coalesce two hearts or reignite one's love in your hidden heaven's naturally romantic atmosphere. Simply leave it to us to organise a traditional, symbolic Maldivian ceremony administered by our island's "headman," exactly how you choose. Our expert staff constructs your Maldivian Dream wedding on our long beach or at a place of your choice, the most stunning venue to leave an unforgettable memory as you recall about your fairytale wedding at your Secluded Heaven.
Fitness and Recreation
Being away from home does not have to mean being out of shape! We have you covered whether you follow a rigid exercise plan where rest days are not an option or simply want to hit the treadmill and sweat off your last meal. Visit our new Fitness Centre, which has innovative training equipment in excellent condition for all of your fitness needs. Cardio aficionados will appreciate the cardio equipment being positioned directly opposite the window, with a breathtaking view of the lush foliage outside and the beach to invigorate your senses and feed your stamina for as long as your training demands.
360 Views
Images
Cancellation Policy
| Time Period | Penelty |
| --- | --- |
| 30 Days before arrival date | No Charges |
| 17 - 28 days | 50% Charged |
| 16 days, No Show or early checkout | 100% Charged |
---
---