Innahura Maldives Island Resort
Innahura's formula for a fantastic Maldives vacation is simple: we take the key sun, sea, and sand ingredients, add a traditional twist to modern amenities, and top it off with a large dose of unique experiences. This modest jewel in the south-east Lhaviyani Atoll entices sunseekers, young and old, who are looking for a Maldives resort where letting your hair down and savouring life's simple pleasures are the norm. You'll fall in love with Innahura because it's laid-back, fun, and constantly ready for new adventures, just like you.
Property Facilities and Services
Pool
Free
Bar
Laundry
Spa
Meals
Shop
Dive & Sports
Gym
Clinic
---
| Mode | Adult | Child (2-12y) |
| --- | --- | --- |
| Speedboat (Male intl.Airport - Innahura Maldives) | 650$ | 350$ |
Sunrise Beach Villa
300$ (2person)
Including All taxes 350$
King - Max 3
Palm trees sway in the air, loungers vie for your attention under them, a length of sand so silky it tickles your feet and takes you from your bungalow to a lagoon as clear as it gets - welcome to Innahura! This is most likely how you imagined your Maldives vacation...
Innahura's allure rests in his return to simplicity. The bungalows at the resort are designed for folks like you and me: they are simple yet comfortable, unassuming yet unforgettable. They deliver on the promise of a tropical, laid-back refuge from which to lavish on the island's many attractions. These bright bungalows are big, on the beach, with a minibar, and private sunloungers - these are all your Maldives fantasies are made of, without the expensive price tag.
ACCOMMODATION
Innahura Maldives has 78 luxurious accommodations, including 33 Sunset Beach Bungalows and 45 Sunrise Beach Bungalows, as well as 4 neighbouring bungalows for families.
Location
The island of Innahura Maldives is located in the Lhaviyani Atoll to the north of the Maldives. It takes 40 minutes by seaplane, during which you may enjoy a breathtaking view of the Maldives' garland of islands.
Dining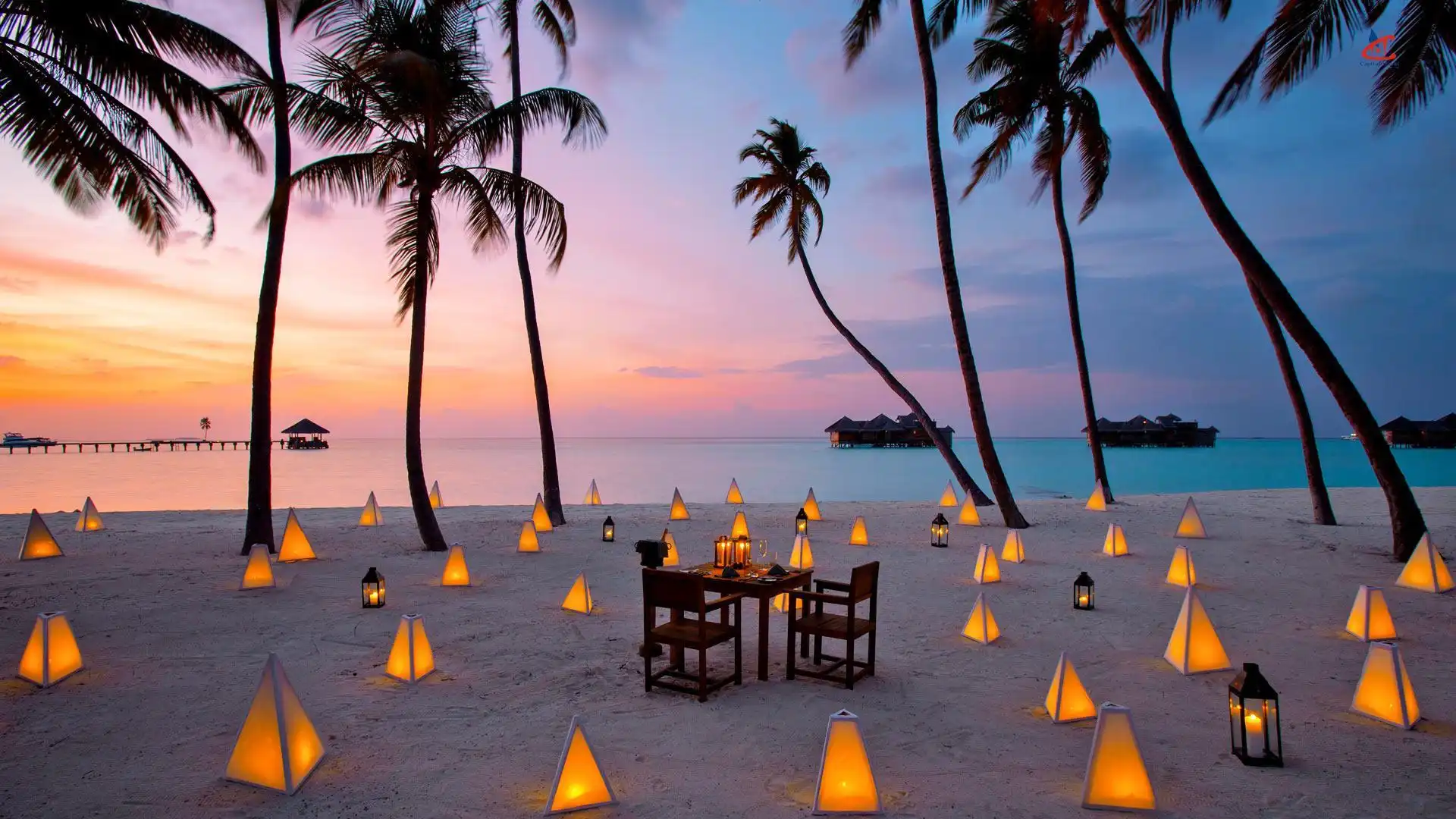 Life is better at the beach, especially when accompanied with delicious food, refreshing beverages, and great company. The resort's venues bring it all together and contribute to the mix of Innahura's characteristic casual ambiance; mellow places that keep your tummy full, your thirst satiated, and your days filled with get-togethers and unplanned meet-ups with newly made friends.
Innahura's all-inclusive package includes all meals in the buffet restaurant as well as a variety of popular alcoholic and non-alcoholic beverages. Experience exquisite buffets and quench your thirst at the resort's main restaurant and two bars, and enjoy happy moments delivered to you on a daily basis by your favourite foods and your newly discovered favourite drink of choice.
Spa
Innahura's fun-in-the-sun scenario will leave you feeling energised, enthusiastic, and - be advised - bit weary, but it will be well worth it. When a delightful exhaustion creeps up on you, be cool and treat yourself to a spa day. The views of the beach and lagoon from the treatment rooms at Duniye Spa are pleasant in and of themselves, but they are only the beginning. Spa delights that are designed to relax your body and mind perform wonders. Treat yourself to a massage during your long-awaited Maldives vacation, and don't feel bad if you also indulge in a bath indulgence - you know you deserve it!
Expereiences
Excursions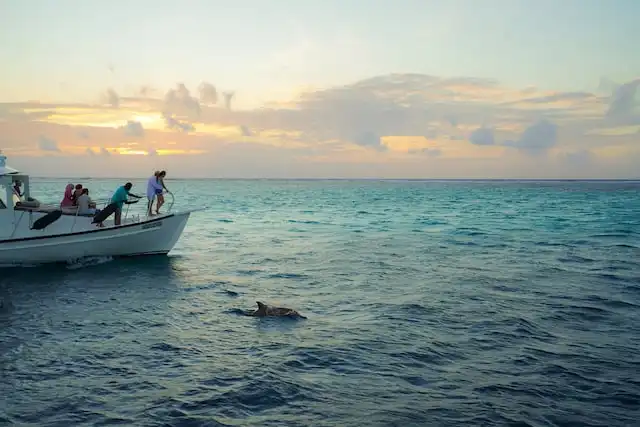 Awaken your inner explorer and discover the Maldives beyond Innahura! Climb on a dhoni and see what wonders await you around the resort. Sail across the atoll to admire its picture-perfect lagoons and uninhabited islands; visit a local island to get a glimpse of Maldivian culture and way of life; be blown away by the colours of the sky as the sun sets behind the horizon during your sunset cruise; or how about a Robinson Crusoe-style experience and having an entire desolate island to yourself?
Diving
Get your hair wet and prepare to be astounded by the wonders that lay just beneath the surface of the Indian Ocean. Over 99% of the Maldives is water, and coral reefs cover the whole archipelago, so it's no surprise that many of the 'wow' moments occur beneath the Indian Ocean's surface. Dive in and discover the mainly unknown reefs surrounding Innahura!
The diversity of reefs and marine species that call the hundreds of underwater islands, cliffs, and channels home will astound both novices and those with thousands of dives under your belt. Whether it's schools of colourful fish that pique your interest, shark and ray dives that are on your bucket list, or getting up close and personal with marine turtles, the reefs around Innahura have it everything.
Fishing
If you are a true believer in the rejuvenating power of the early morning sun rays, handline fishing is the right activity for you. Smooth rays will brighten you up and allow you to completely enjoy the traditional method of catching huge fish while they are still in slow motion. A probable morning dolphin welcome is a lovely luxury of these times in intimate contact with nature. Let us say welcome to life and all of its wonders!
Snorkeling
Discover the magnificent aquatic life of the Maldives in a world of colour, music, and life. The warm seas near Innahura in the Maldives are world known for their tremendous fish life, gorgeous coral systems, and incredible snorkelling. The vast lagoon in front of Innahura, filled with coral outcrops and bombies, is ideal for becoming acquainted with Maldives snorkelling. Those who are new to snorkelling may appreciate Prodivers' snorkel classes, which are designed to get novices comfortable in the water so they can make the most of their time in Innahura.
Water Sports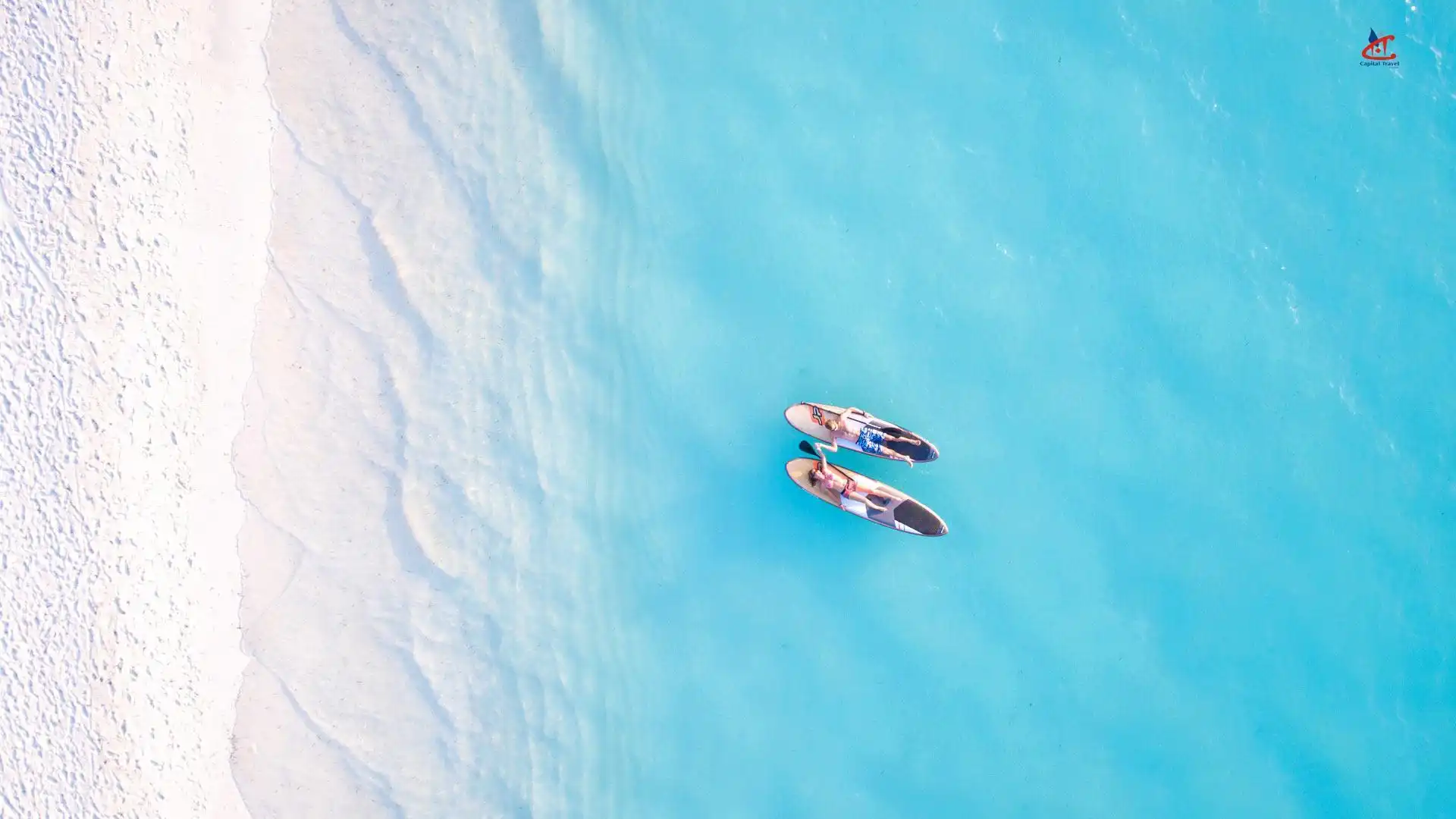 The Maldives is ideal for water sports enthusiasts all year round, with water temperatures ranging from 27 to 30 degrees. Use the vast lagoon to show off your abilities or learn new ones. The fantastic variety of water sports available at Innahura, as well as the ideal conditions in our large lagoon, make the resort a dream destination for any water baby.
360 Views
Images
Cancellation Policy
| Time Period | Penelty |
| --- | --- |
| 30 Days before arrival date | No Charges |
| 17 - 28 days | 50% Charged |
| 16 days, No Show or early checkout | 100% Charged |
---
---