Hurawalhi Island Resort Maldives
Hurawalhi Island Resort, located on an idyllic private island in the Maldives' pristine Lhaviyani Atoll, is much like your relationship: it is a perfect balance of calm and excitement, comfort and adventure; it stirs up your every atom with an intricate blend of closeness and adrenaline.
Hurawalhi is where you may fill your days with an abundance of extraordinary people, your head with wonder, and your heart with romance. The 90-villa, adults-only luxury resort is as beautiful as the ocean that laps against its beaches and more stunning than any island you've ever seen. Nothing prepares you for the stunning combination of barefoot joy and contemporary style found at Hurawalhi than photographs of the Maldives.
Property Facilities and Services
Pool
Free
Bar
Laundry
Spa
Meals
Shop
Dive & Sports
Gym
Clinic
---
| Mode | Adult | Child (2-12y) |
| --- | --- | --- |
| Seaplane (Male intl.Airport - Hurawalhi Island Resort Maldives) | 650$ | 350$ |
Beach Pool Villa
1150$ (2person)
Including All taxes 1231$
King - Max 3
Enjoy the best of seaside happiness - Beach Pool Villas have a clean, unassuming appeal and an outstanding location on Hurawalhi's attractive beach. They are popular with couples whose dream vacation includes seaside luxury.
Lagoon Villa
900$ (2person)
Including All taxes 976$
King - Max 3
The Maldives' grandeur is epitomised by sleek and beautiful homes hung over the gleaming Indian Ocean. Slip into the lagoon from the sundeck and experience Hurawalhi's spectacular grandeur from the solitude of your villa or your very own infinity pool.
ACCOMMODATION
Hurawalhi Island Resort's villas pamper with opulent luxury, exclusivity, and breathtaking views. With the option of beach-side or over-water luxury, you may enjoy your chosen perspective and setting while having paradise at your fingertips - with the ocean just outside your door.
Location
Hurawalhi Island Resort, nestled away in the north of the pristine Lhaviyani Atoll, combines striking natural beauty and elegant design. During the day, a picturesque 40-minute seaplane ride from Velana' International Airport will take you to this tropical paradise (MLE). The resort is situated on a private coral island that is approximately 400 m x 165 m in size and is surrounded by the Indian Ocean; the year-round warmth of the water in which Hurawalhi Island Resort is situated is comparable to the shades and variations of blue that stretch out as far as the eye can see.
Dining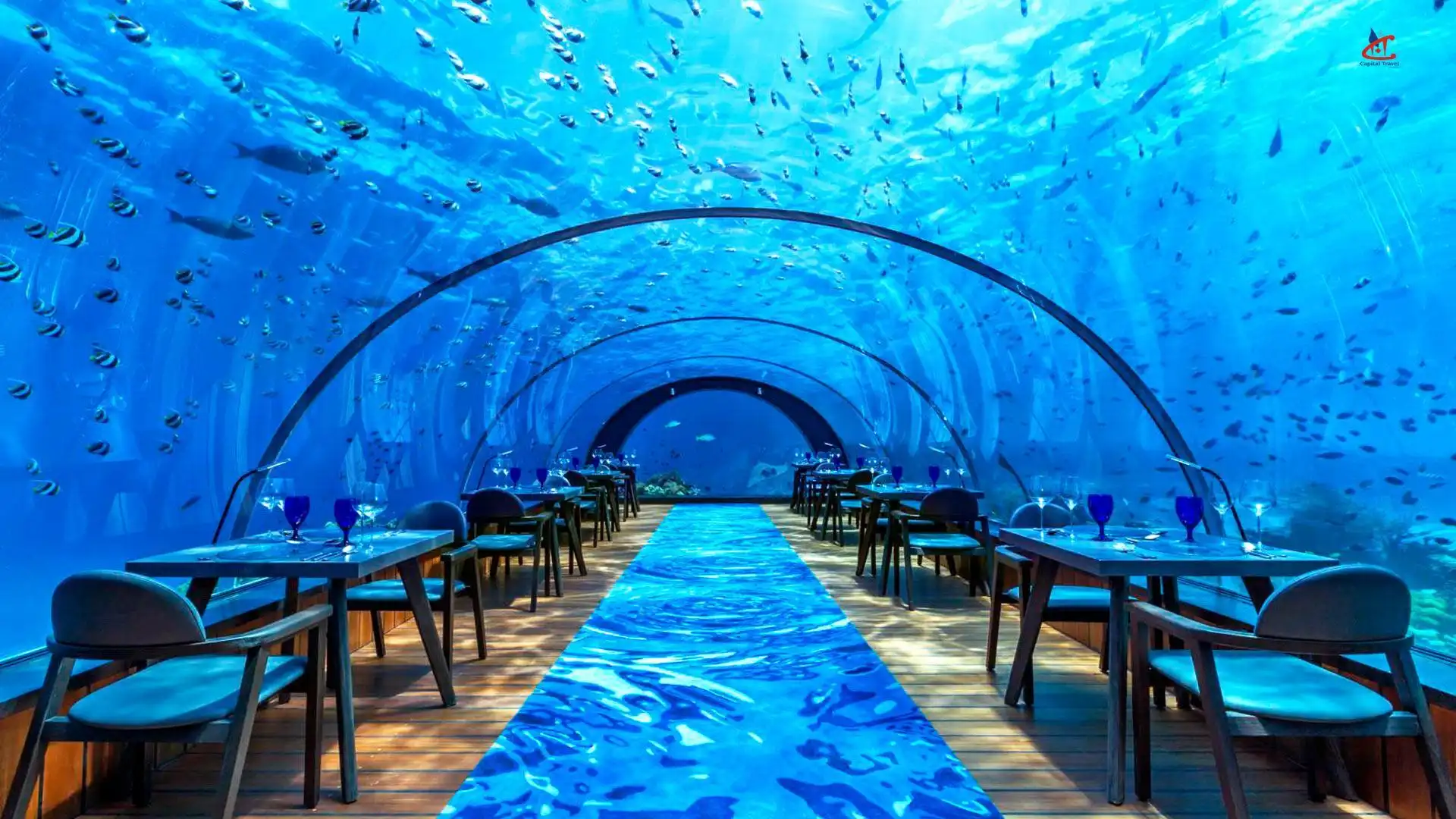 The hunt for illusive gastronomical nirvana looks to be over: the stunning 5.8 dazzles and excites customers with a multi-course sampling feast, topped up with a cutting-edge location. 5.8 is as much a fine dining gastronomic treat as it is an outstanding design marvel - when combined, you can sate your appetite while while enjoying a view that only a few restaurants in the world can provide.
The enticing fragrances. The sound of food sizzling. The environment. Canneli will wow you with all of these, as well as themed evenings that will allow you to try several international cuisines during your stay. The restaurant is a mash-up of flavours and people, resulting in a modern and casual dining experience. Breakfast, lunch, and supper are all included.
Spa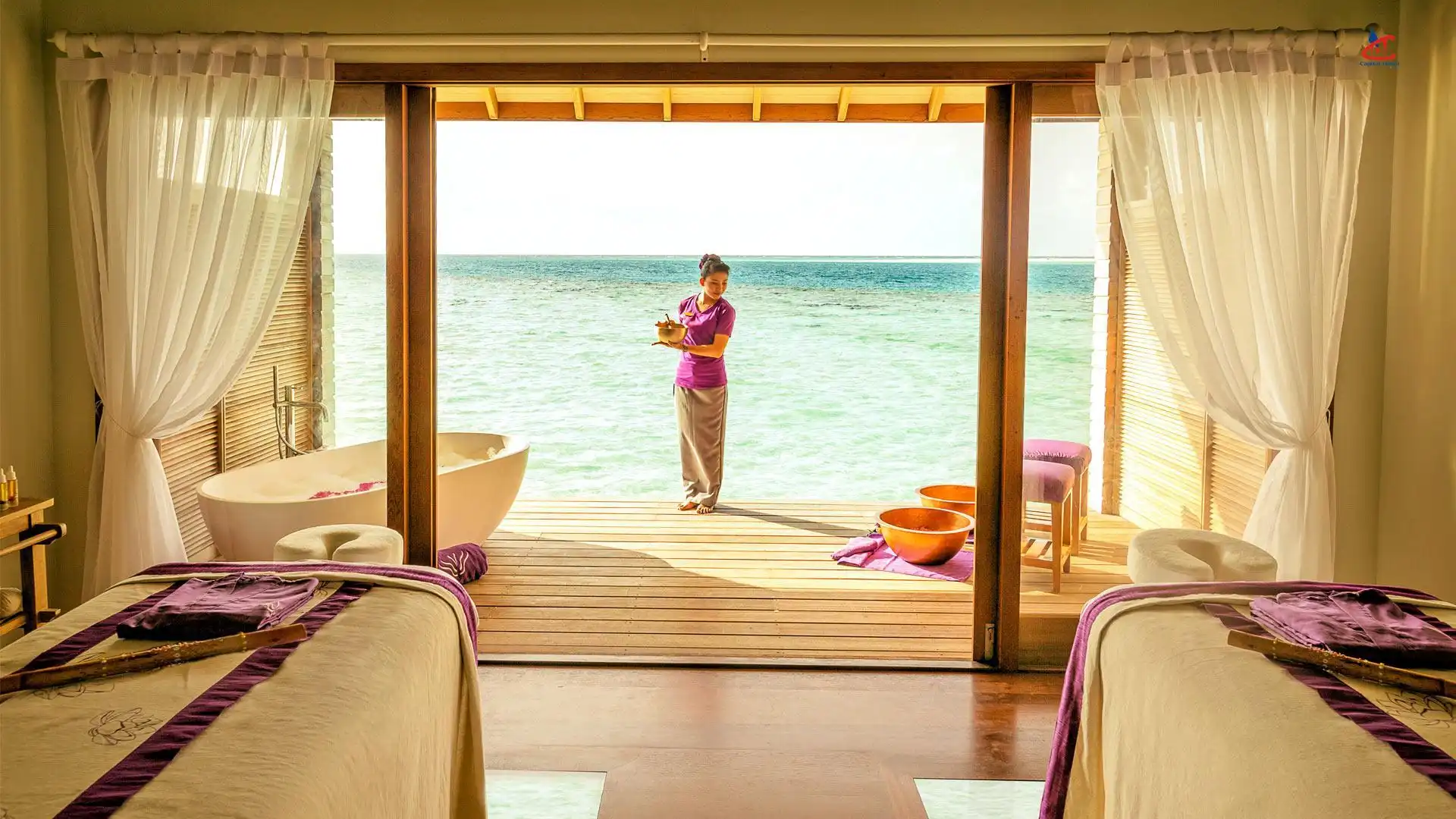 Do you crave profound rest and peace? Hurawalhi's haven of leisure, beauty, and well-being will reawaken your body and spirit. Once you visit Duniye Spa, you will change the course of your day with heart-centered treatments, seek pampering and inspiration on a daily basis, and embark on a lifetime path of joyous, healthy living.
Expereiences
Putting your feet up at your favourite relaxation area at Hurawalhi is a fantastic way to spend your vacation, but if your wanderlust strikes and you want to step out of the resort, the Maldives' discovery is at your fingertips.
Excursions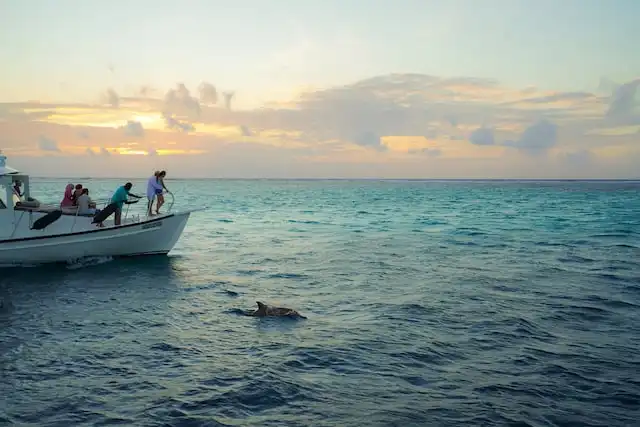 Charter Bella, the luxury boat of Hurawalhi Maldives, for an unforgettable journey. Choose from a few hours to a whole day onboard our exquisitely crafted catamaran for unique trips and experiences.
Diving
The Maldives' coral reefs, voted the greatest year-round diving destination in the Indian Ocean, are proof that the country's stunning beauty continues underwater. Scuba diving at Hurawalhi is an absolute joy; marine life is rich and diverse, with manta rays, reef sharks, and sea turtles often visiting dive areas directly on Hurawalhi's doorstep.
An magnificent underwater experience lies beneath the water's surface at Hurawalhi, and it would be a shame not to get a sneak peak of what's lurking on the reefs, the Maldives' buzzing metropolis. Prodivers Maldives is on hand to show you the greatest diving spots in and around the resort. Certified divers may select from a variety of activities to fit their vacation pace and explore the underwater world accordingly.
Fishing
Catch a glimpse of the atoll's stunning surroundings while while attempting to pull in your victorious fish. Enhance your stay with a wonderful self-caught meal, or simply relax and enjoy the lovely ocean around Hurawalhi, which is home to an astounding number and variety of fish life.
Snorkeling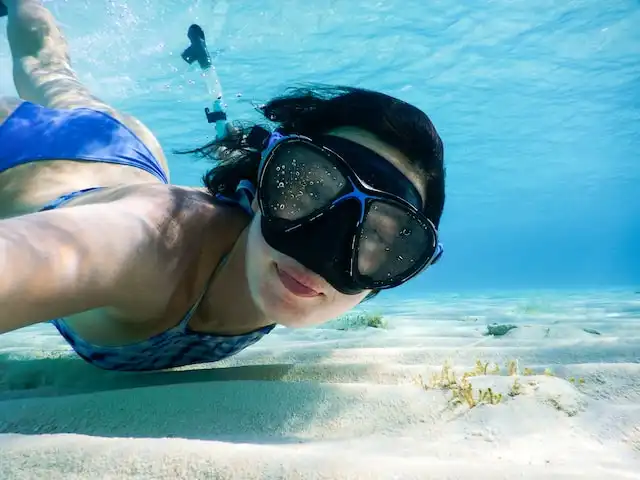 The coral reefs near Hurawalhi are part of one of the world's most stunning underwater settings. There are thousands of fish species and hundreds of coral types, and most of it may be seen when snorkelling. Several reefs near Hurawalhi, including the resort's house reef, provide plenty of opportunities to watch sea turtles and schools of fish. Join the seasonal manta craze to make your snorkelling vacation five stars - the delight of swimming beside these kind, huge fish is hard to better!
There are various sites worth visiting only a stone's throw away from Hurawalhi, ranging from house reefs and underwater islands to atoll outreefs. Coral reefs aren't only for divers; by donning a mask, snorkel, and a set of fins, a whole new world opens up before your eyes - one you shouldn't miss out on while staying at Hurawalhi. Prodivers can introduce you to snorkelling, provide valuable information on where and where not to snorkel on the house reef, and take you to snorkel sites throughout the atoll so you can see the unique community of green sea turtles, blend in with the swarming reef fish, and see other marine life that makes Hurawalhi the place to be.
Water Sports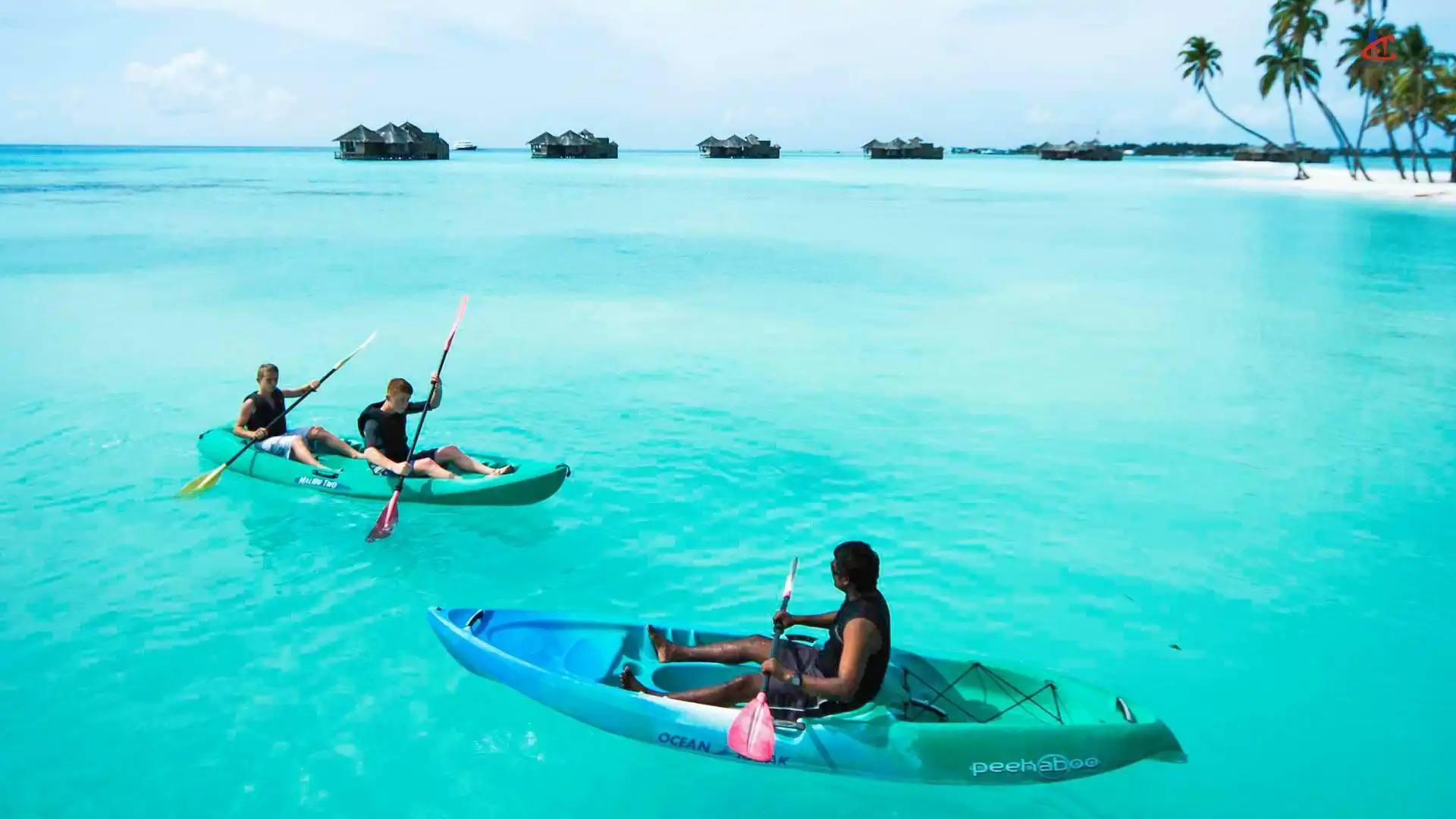 Listen to the ocean's pulse and immerse yourself in all the joys Hurawalhi has to offer. The resort is surrounded by endless expanses of water, making it an ideal playground for those wishing to do more than sunbathe. You can try your hand at a wide range of breathtaking watersports at Hurawalhi; whether you're paddling across the lagoon, getting your adrenaline pumping on fun-tube and sofa rides, or catching the winds in your sails, we want you to make the most of the Maldives' spectacular seascape.
360 Views
Images
Cancellation Policy
| Time Period | Penelty |
| --- | --- |
| 30 Days before arrival date | No Charges |
| 17 - 28 days | 50% Charged |
| 16 days, No Show or early checkout | 100% Charged |
---
---