LUX* South Ari Atoll Resorts Maldives Island
The Maldives is one of those destinations that keeps appearing on travellers' wish lists. And not without cause. If you've ever dreamt of living like Robinson Crusoe on a remote tropical island, you've come to the correct spot. At LUX* South Ari Atoll, you can ride your bicycle along the jetty, swim with whale sharks, relax in your stilted bungalow, dine at any of the eight restaurants, dance the night away, and participate in marine conservation... Whatever you're looking for, you'll find it at LUX* South Ari Atoll.
Property Facilities and Services
Pool
Free
Bar
Laundry
Spa
Meals
Shop
Dive & Sports
Gym
Clinic
---
| Mode | Adult | Child (2-12y) |
| --- | --- | --- |
| Speedboat (Male intl.Airport - LUX* South Ari Atoll Resorts Maldives) | 550$ | 275$ |
Beach Pavillion
600$ (2person)
Including All taxes 688$
King - Max 3
You couldn't get much closer to the shore if you tried. Our thatched-roof beach pavilion is as stylish as they come. There is the option of interconnecting rooms, making this a good choice for families with small children or friends who enjoy going on double dates.
Beach Pool Villa
1100$ (2person)
Including All taxes 1131$
King - Max 3
If picture-perfect vacations are your goal, you'll enjoy our elegant beach home. A seaside house. The most beautiful private pool. Amenities tailored to the needs of the leisure tourist. The most romantic indoor-outdoor bathroom imaginable. Welcome to your Maldives home.
Lagoon Villa
1000$ (2person)
Including All taxes 1010$
King - Max 3
As hoteliers who like travelling, we understand the value of a good night's sleep. It's the nicest feeling to having a home away from home. Our Maldives water villa is that house, but on stilts with the Indian Ocean as your pool!
ACCOMMODATION
At LUX* South Ari Atoll, 193 private villas are scattered over two miles of powder fine beaches and situated on stilts above a beautiful lagoon. These incredibly big rooms and suites provide a totally unique atmosphere of coastal, beach house flair to the Maldives, whether on land or above water, sunset facing or dawn facing.
Location
The picture-perfect island of Dhidhoofinolhu is home to LUX* South Ari Atoll, a luxury resort where your ideal of a laid-back, desert island paradise is about to come true, whether you desire a calm getaway or active adventure. This home is also in one of Maamigili's prime locations. South Ari Atoll is 30 minutes by seaplane from Malé International Airport.
Dining
You are, indeed, in the Maldives. But that doesn't mean we can't transport you for a night to Italy, Japan, Southeast Asia, or the Mediterranean coast. Let me tell you something: we have eight restaurants and five bars. Eight is more than a week can handle. Your palate will never be bored. You won't either. Pick from our wood-fired oven wonderful fresh pizzas in the most relaxing atmosphere, right on the soft-sand beach-crisp, thin crusts, topped with the finest toppings, roasted to perfection... But wait, there's more. Salads and grilled seafood We present you the Mediterranean. And your feet on the sand, your gaze fixed on the lagoon, and the breeze in your hair. That sounds like a formula for a good time.
Spa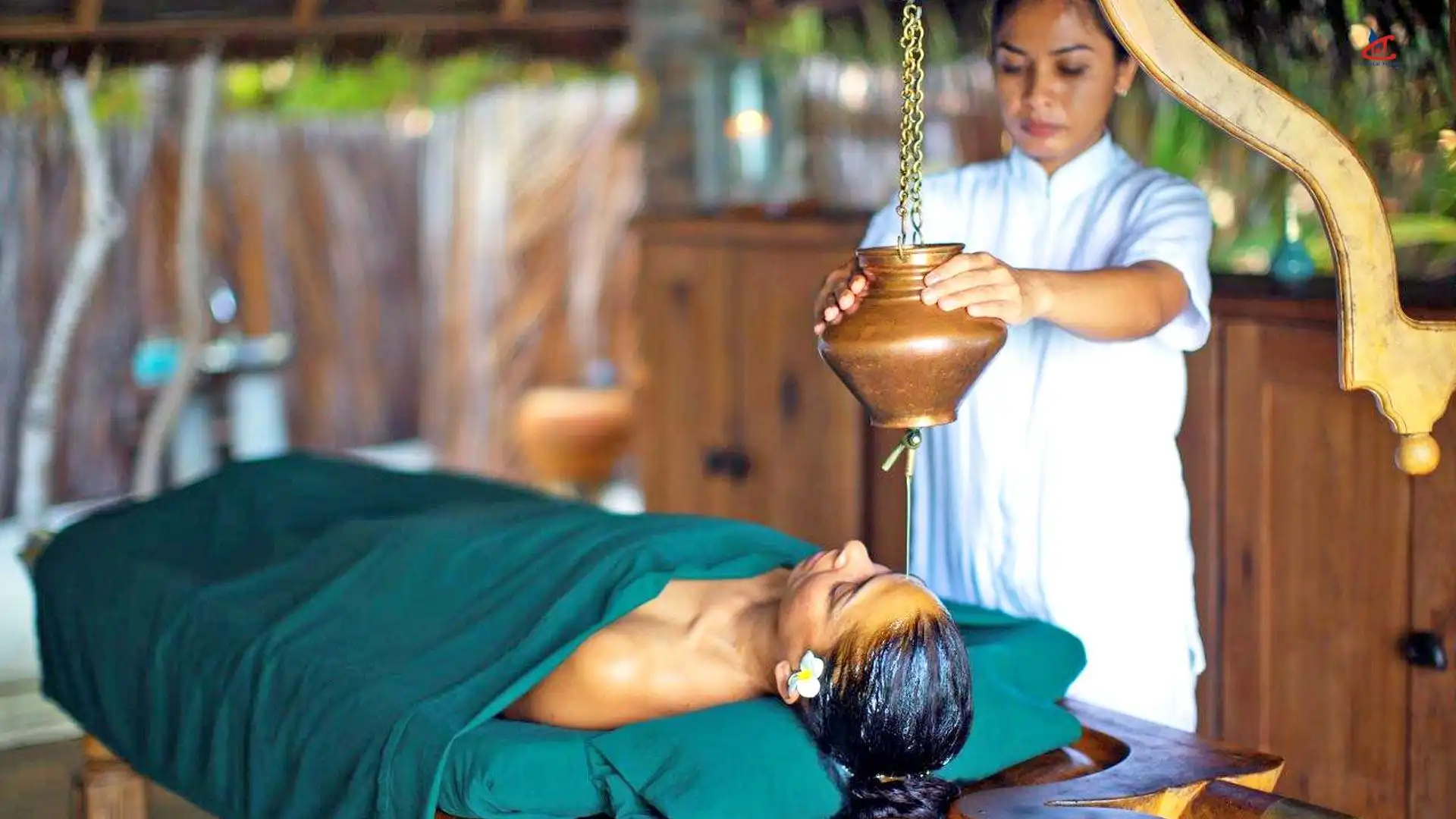 We have created a refuge for your health and well-being at LUX* Resorts and Hotels. Our comprehensive approach means that your holiday may include as much yoga, fitness sessions, and meditation as it does feeding Keen on Green cuisine, vitamin D from the sun's rays on your skin, and time outside. We provide personalised consultations and tailored programmes because we understand how limited a one-size-fits-all approach is. Our therapists are trained to detect what your body requires: complete relaxation? Detoxification? Healing? Strengthening? We've got your back.
Expereiences
Our diving facility offers comprehensive instruction and PADI certification for all levels, while the resort water sports centre will have you snorkelling around secluded sandbanks or participating in any of their exciting water activities. Kite surfing, windsurfing, wakeboarding, flyboarding, and hoverboarding can quench any adventurer's thirst. Add to that a plethora of land-based activities like as tennis, volleyball, beach yoga, and cycling, and energetic vacationers will be more than satisfied.
Excursions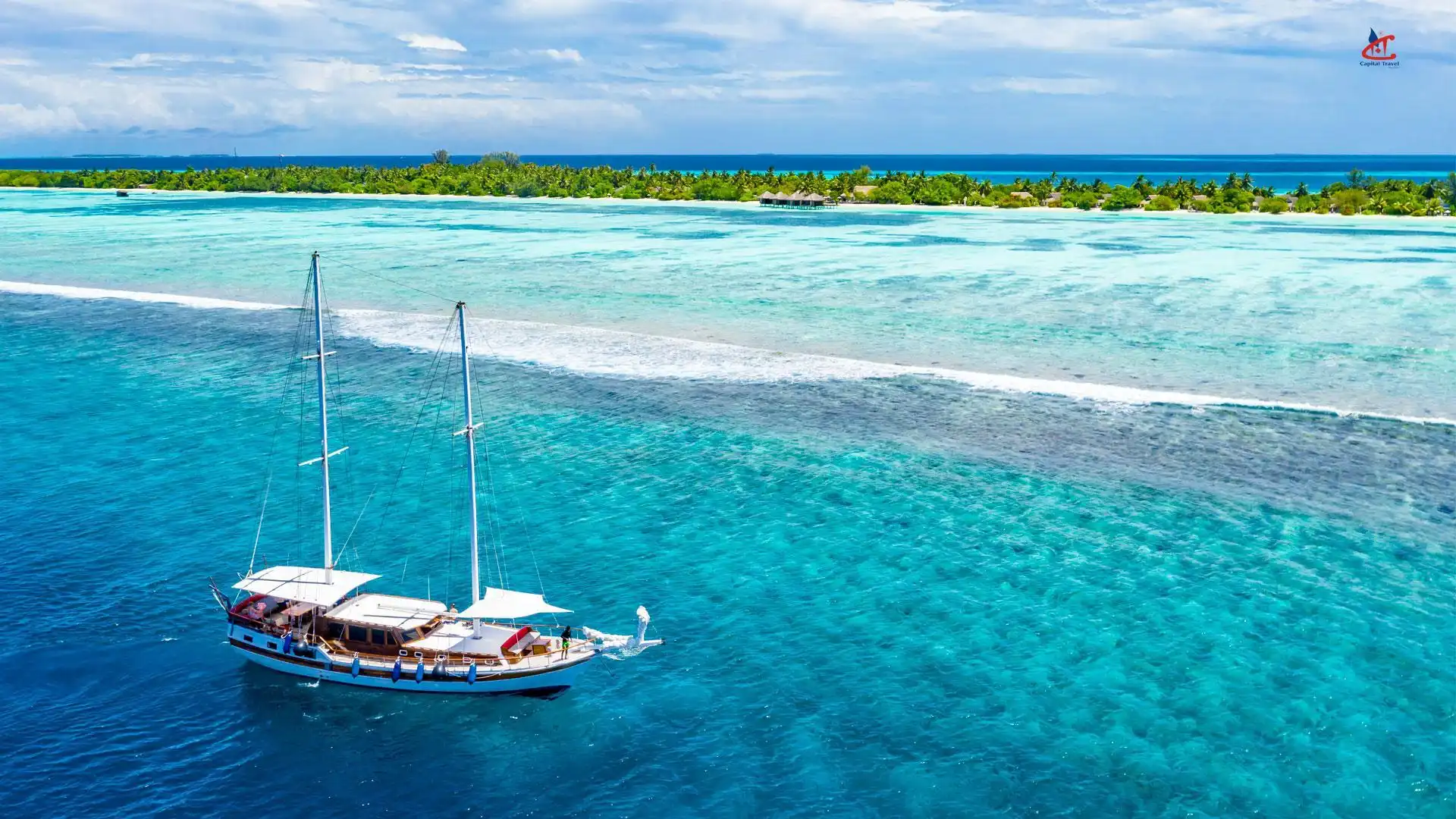 Diving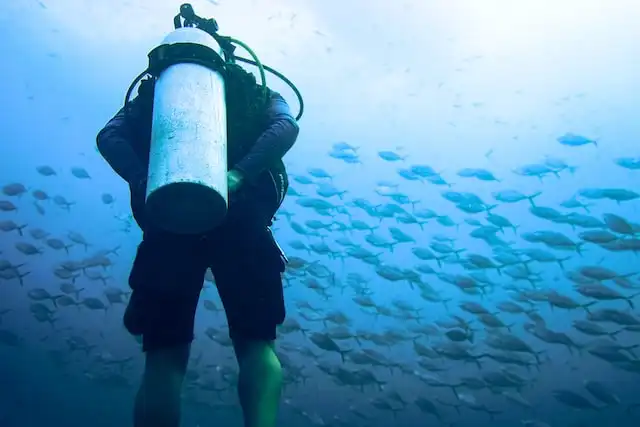 Explore the Maldives' unique underwater environment, which has some of the world's top diving spots and colourful reefs teeming with marine life. The five-star PADI diving centre and our devoted expert crew are on standby to guarantee that both pros and novices have the best dive experience possible.
Snorkeling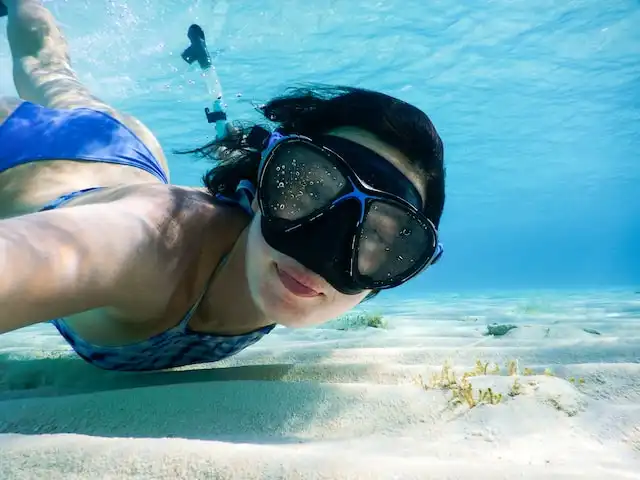 Swim between colourful reef fish in this natural aquarium paradise to discover stunning marine life and underwater landscapes. Stingrays, coral fish, young black-tip reef sharks, and the occasional manta ray may all be seen in the secluded lagoon.
Fishing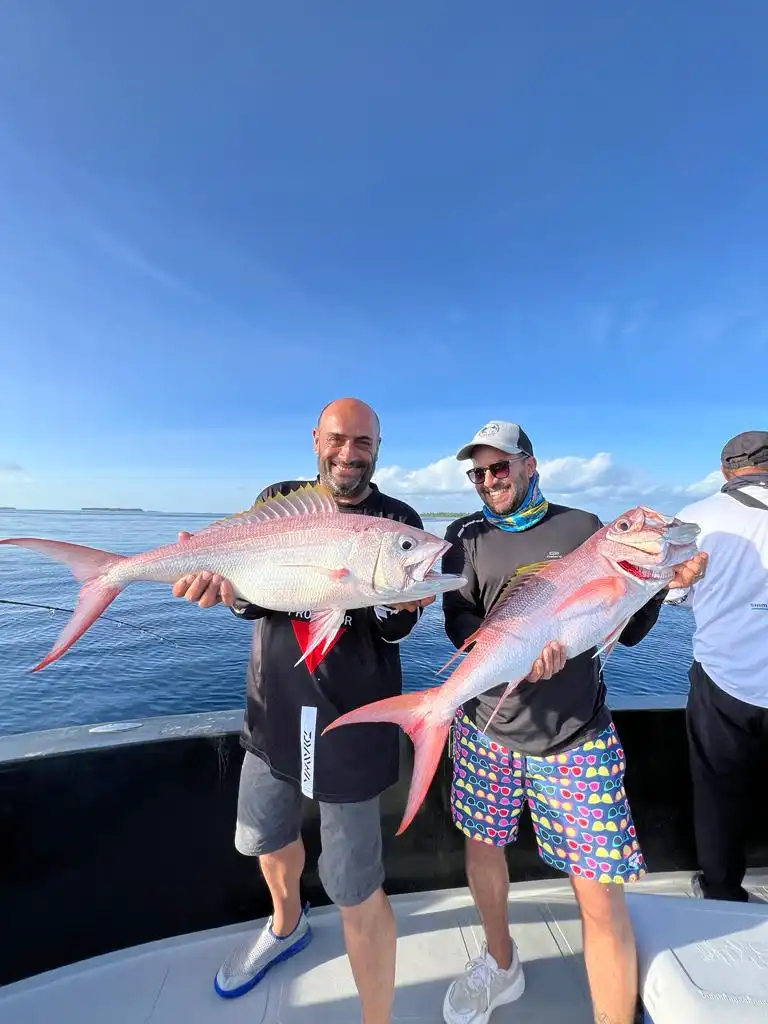 Catch and prepare! What better place to learn the joys of fishing than the stunning waters of the Maldives? Enjoy the stunning sunrise or sunset, and then cook up your fresh catch at the end of the day.
Kite Surfing
Experience one of the most exhilarating sports on the globe by harnessing the force of the wind. Enjoy the speed of windsurfing, the tricks of wakeboarding, the smooth cutting waves of surfers, and the tremendous leaps that will propel you into the air in this adrenaline-fueled battle. All levels are welcome.
Wedding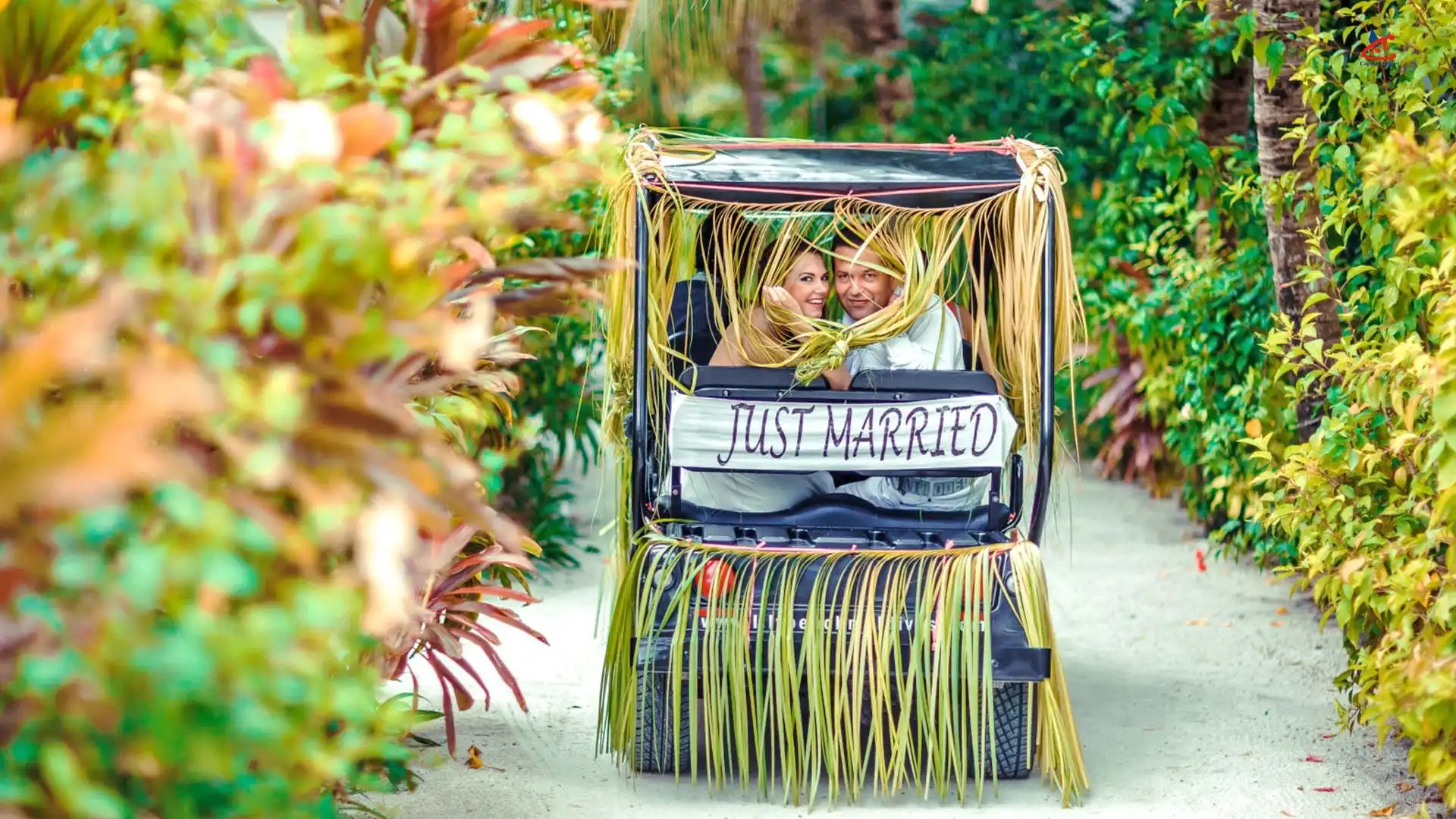 Shut your eyes. Consider your ideal wedding (or a renewal of vows). Can you visualise a deserted sandy beach with postcard palm trees? A beautiful sunset. The ocean. Consider yourself and your loved one. Perhaps some close family and friends. Isn't it magical? Let us make that vision a reality, will we? We have a team of planners that enjoy nothing more than creating a celebration, whether it's a candlelight dinner party, a toes-in-the-sand barefoot beach wedding, or an eco-chic zero waste wedding.
360 Views
Images
Cancellation Policy
| Time Period | Penelty |
| --- | --- |
| 30 Days before arrival date | No Charges |
| 17 - 28 days | 50% Charged |
| 16 days, No Show or early checkout | 100% Charged |
---
---