Ozen Life Maadhoo Maldives Island Resort
The first OZEN resort, a favourite among Maldives 5 star resorts, OZEN LIFE MAADHOO, is a serene palm-painted paradise of luxury located in the beautiful turquoise colours of South Malé Atoll. The resort provides exciting experiences and a dynamic island lifestyle, with 94 tastefully built villas and one unique Residence. An exquisite Maldives stay combines all the characteristics of an ultra-luxe vacation, from underwater dining at M6m to adrenaline ocean excursions.
Property Facilities and Services
Pool
Free
Bar
Laundry
Spa
Meals
Shop
Dive & Sports
Gym
Clinic
---
| Mode | Adult | Child (2-12y) |
| --- | --- | --- |
| Speedboat (Male intl.Airport - Ozen Life Maadhoo Maldives) | 150$ | 75$ |
Earth Villa
1150$ (2person)
Including All taxes 1170$
King - Max 3
Elegant, vibrant, and inviting. The Earth Villas are a cheerful and small beach holiday property. Bask in the assurance of Refined Elegance at these 185m2 stand-alone villas, which have a beautiful tropical garden that opens onto a relaxing, white, fine sandy beach and blue ocean waves. A balmy island atmosphere is created by high-pitched roofs, massive panoramic windows, open spaces, and trendy interiors done up in warm and bright colours. Each villa features a large sun terrace as well as a large outdoor bathroom with a handmade bathtub and a monsoon shower—a wonderfully refreshing vacation!
Earth Pool Villa
1400$ (2person)
Including All taxes 1460$
King - Max 3
The Earth Villas with Pool is a Maldives villa that has all of the facilities of the Earth Villas as well as two more features for an even more luxurious vacation! The first is a 20-square-metre infinity pool with ambient underwater lighting. The other is stunning lagoon views, complete with a front-row ticket to the Maldivian sunset!
Wind Villa
1120$ (2person)
Including All taxes 1223$
King - Max 3
New, romantic, and inspiring! There are 24 charming 112 m2 Wind Villas located along the lagoon to the north of Maadhoo Island. They are built on stilts over the ocean and offer ultimate island life, which is often described as pleasant, romantic, and inspirational. Their stylish tropical décor and exquisite interiors provide a welcoming living place. The beautiful facilities, complete with free-standing elliptical bathtubs and unobstructed views of the horizon, provide for a profoundly pleasurable experience.
ACCOMMODATION
OZEN LIFE MAADHOO has 90 private villas in 6 categories, positioned overwater and beachfront, as well as a luxury superyacht. Each villa has its own private pool as well as direct beach or lagoon access. They provide visitors with the ultimate in luxury in massive vacation homes in the most beautiful places on the island. The opulent architecture, premium facilities, and exclusive services provide guests with an out-of-this-world experience.
Location
Maadhoo Island is located in a remote area of the South Malé atoll. The island is reached by a 40-minute speedboat journey from Velana International Airport.
Dining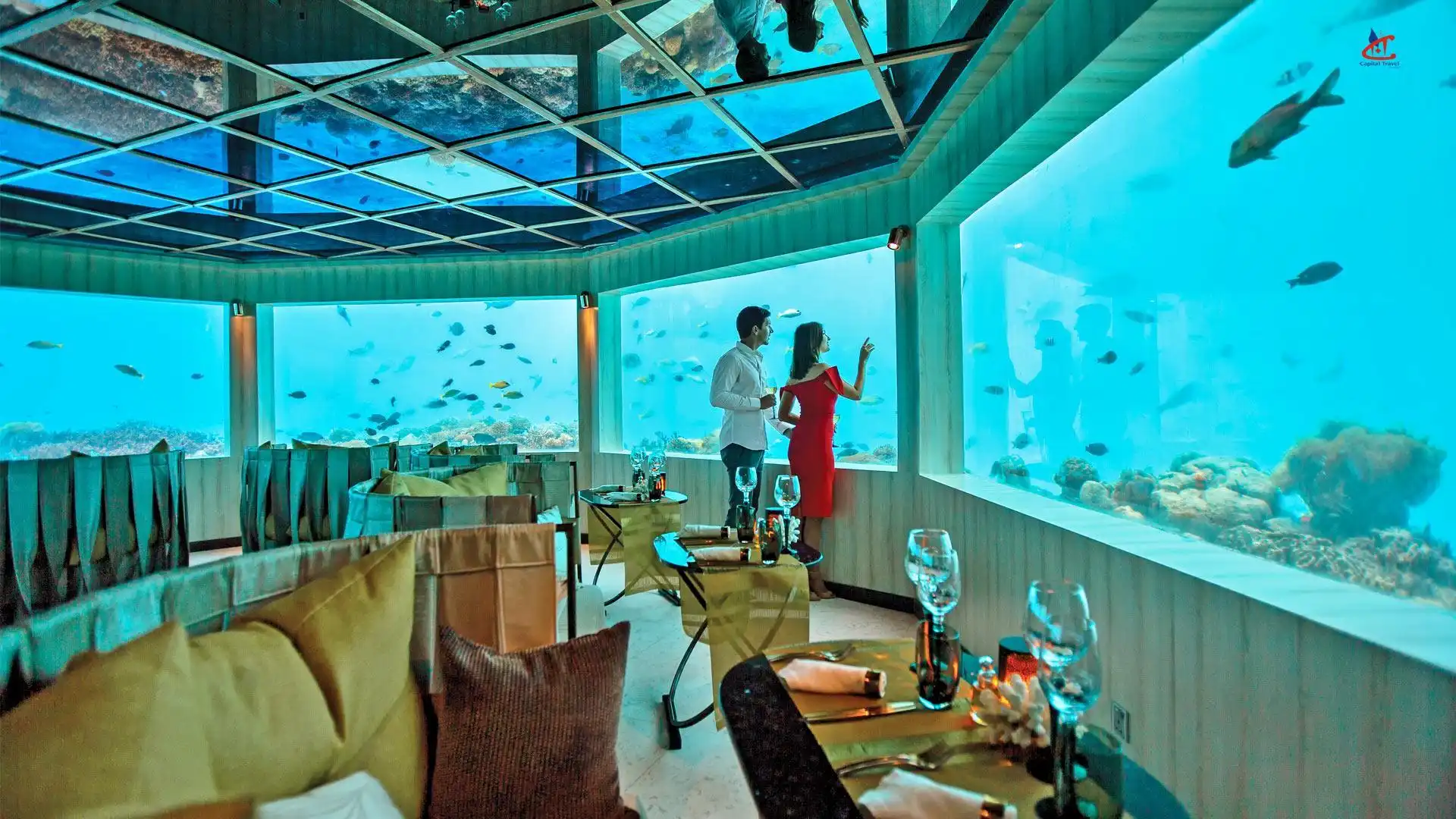 The five Maldives restaurants and two bars cater to all of your senses. Wake up to delicious Champagne Breakfasts with scrumptious World Cuisine and breathtaking views of the ocean. Discover a world of gastronomic pleasures ranging from authentic Chinese to traditional Indian and Sri Lankan food. At OZEN LIFE MAADHOO, we respect the workmanship that goes into creating unique cuisines for every palette. Our talented chefs provide an exciting gourmet experience by showcasing refined flavours, the best ingredients, and classic and innovative cooking techniques.
Spa
Wellness is a vital component of the OZEN LIFE experience. At our Maldives luxury spa resort, you may embark on a personalised wellness journey at your own speed. The beautiful Spa and Wellness centre, built on the principle of 'elements of nature,' seeks healing in natural elements, Wind, Water, Fire, Earth, and Wood. Choose from a variety of services and therapies that tap into these elements' powers. Six over-water treatment rooms with glass bottom flooring are available at our Maldives over-water spa. There is also a fully equipped gymnasium and a salt pool, as well as steam sauna facilities, a hairdresser, and a store.
Expereiences
You have control over time. Slow down and get in touch with nature. Find your pleasure amidst stunning, sun-drenched Indian Ocean landscapes. An spectacular sunset journey will lift your spirits. Discover a fascinating world beneath the waves just outside your villa by snorkelling. Learn a new skill or renew your diving certification at our watersports centre. Allow the pleasure of watersports to arouse your senses. Enjoy relaxing family time with exciting Maldives activities.
Excursions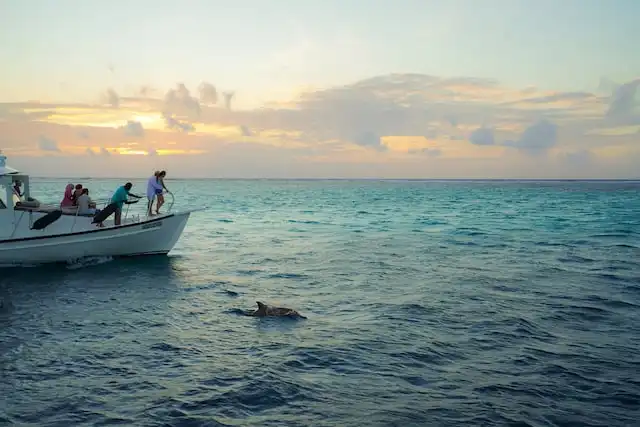 Immerse yourself in the majesty of the Indian Ocean with an expedition designed to let you appreciate this slice of heaven. OZEN LIFE MAADHOO provides a variety of inspirational and relaxing ocean experiences. Snorkeling among the unspoiled beauty of the coral reef or going on a sunset fishing expedition to capture a fresh fish for supper! Visit nearby islands, enjoy the kindness of the Maldivian people and their culture, or try our extremely rare SUB-ZEN by Atmosphere underwater adventure.
Diving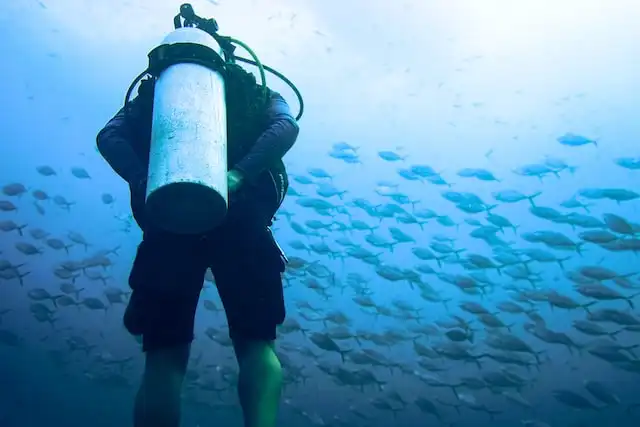 Whether you are a seasoned Diver or a novice Diver looking to take your first breath - underwater and discover the marine world under the competent direction of a professional, the Best Dives team at Maadhoo can arrange the right dive for you! Begin your certifications and online exams from home with PADI eLearning, then begin diving instruction as soon as you get on the island. The PADI certification procedure is completely safe, adaptable, and rewarding. The classes are designed to fit into relaxing beach vacations.
Snorkeling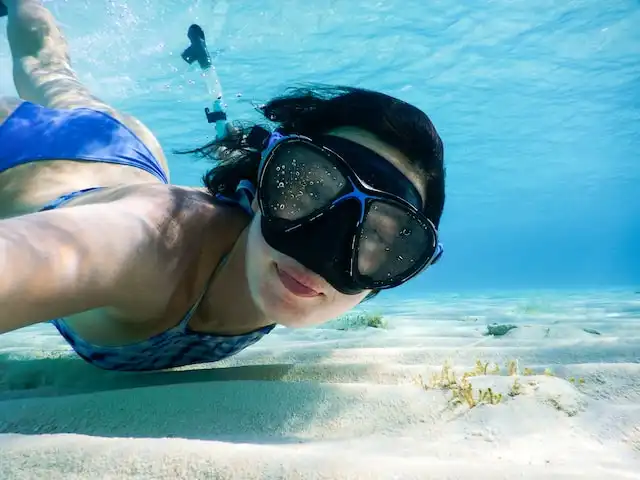 Snorkel from the beach, just feet away from your island home, to explore coral outcrops teeming with colourful marine life. You may spend hours exploring the diverse marine life in the seas of Maadhoo Island with complimentary twice-daily snorkelling cruises to several neighbouring snorkelling areas. Learn about the bizarre drama of the Maldivian undersea realm. Swim alongside nurse sharks, stingrays, sea turtles, and shoals of multicoloured fish.
Water Sports
At the Best Dives Water Activities Centre, you may enjoy exhilarating and non-motorized water sports including kayaking, pedal boating, stand-up paddling, and windsurfing. Sea bob, jet skiing, water skiing, wakeboarding, fun tubes, banana boat riding, and flyboarding are all motorised water sports.
Kid's Club
The club has spacious indoor and outdoor play spaces where you may also celebrate your children's birthdays and other events. The club, which is located near the shore, has a huge but shallow natural salt pool. Table tennis, darts, table football, a sandpit, and sheltered outside area are all available. The club organises daily activities to keep the kids amused, which are overseen by friendly and knowledgeable personnel. Nature hikes to see hermit crabs and make sandcastles, treasure hunts, buggy rides around the island, arts & crafts, movie screenings, and a variety of indoor games are all available. Babysitting services are available for an extra fee. Children under the age of four must be accompanied by a parent, guardian, or nanny.
Under Water Exploration in SUB-ZEN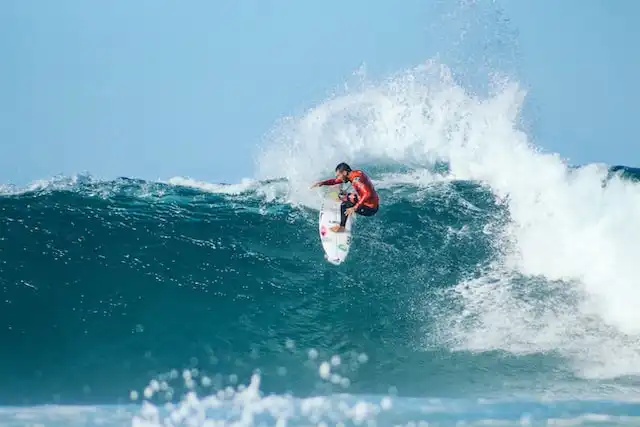 Explore Maadhoo Island's brilliant house reef from the luxury of a semi-submarine dubbed SUB-ZEN. Experience a diver's view of the reef while seated just one metre underneath. The upper body of the vessel is always above the water's surface, while the bottom half is a few metres below. The underwater hull's wide windows provide stunning views of the underwater ecology, providing an immersive submarine journey in the Maldives.
Renewal of Vows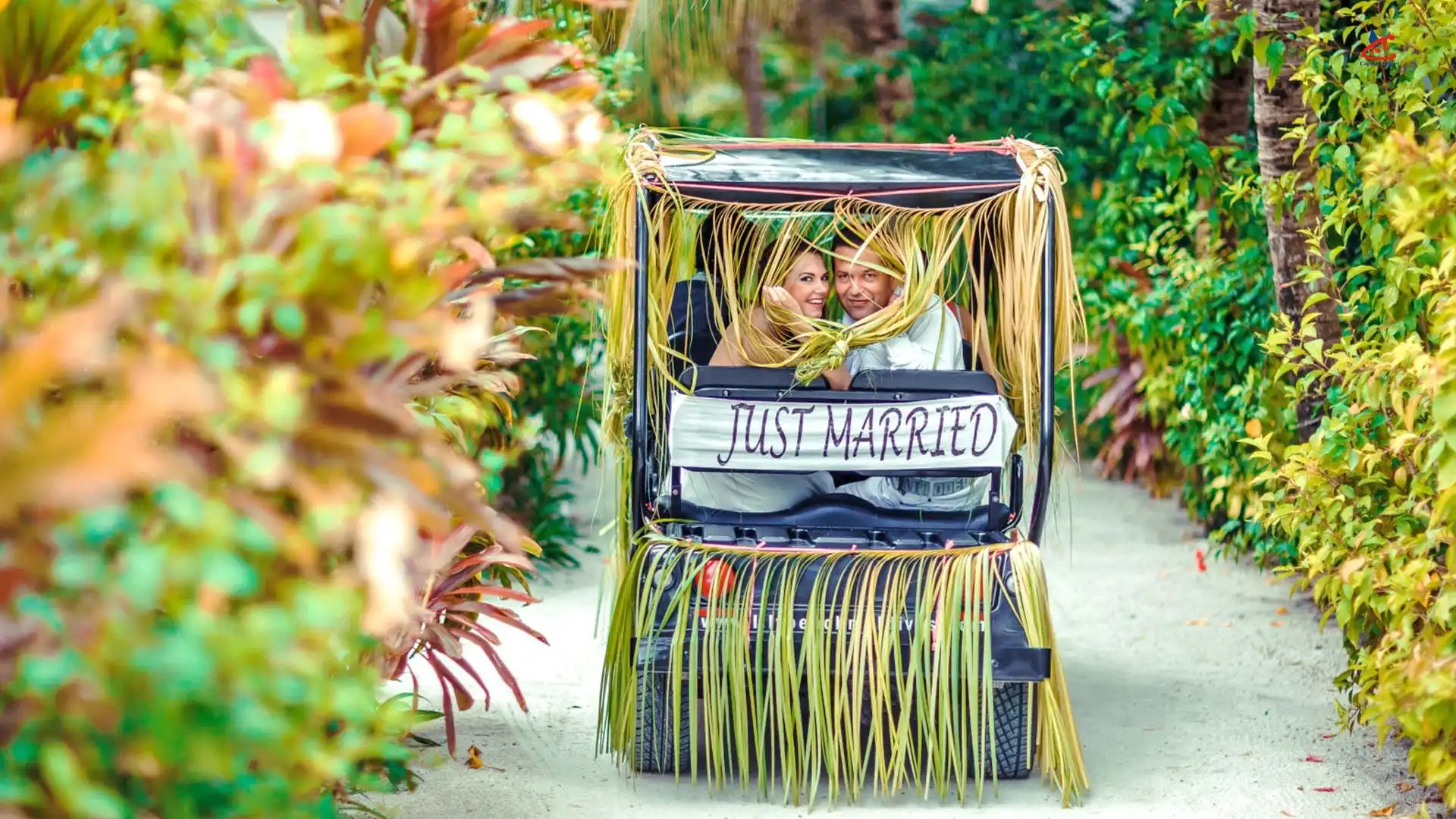 Enjoy carefully selected indulgences such as a soothing couples massage and a spectacular sunset cruise, as well as picture sessions and presents tailored with our Wedding Package to please you with a memorable and romantic day. Finish your day with a candle-lit four-course meal on the beach. In the seclusion of your villa, there's a sensual floral bubble bath, as well as personalised turndown service and a complementary bottle of champagne. The pampering continues the next morning with a private in-villa floating breakfast or champagne breakfast.
Fitness and Recreation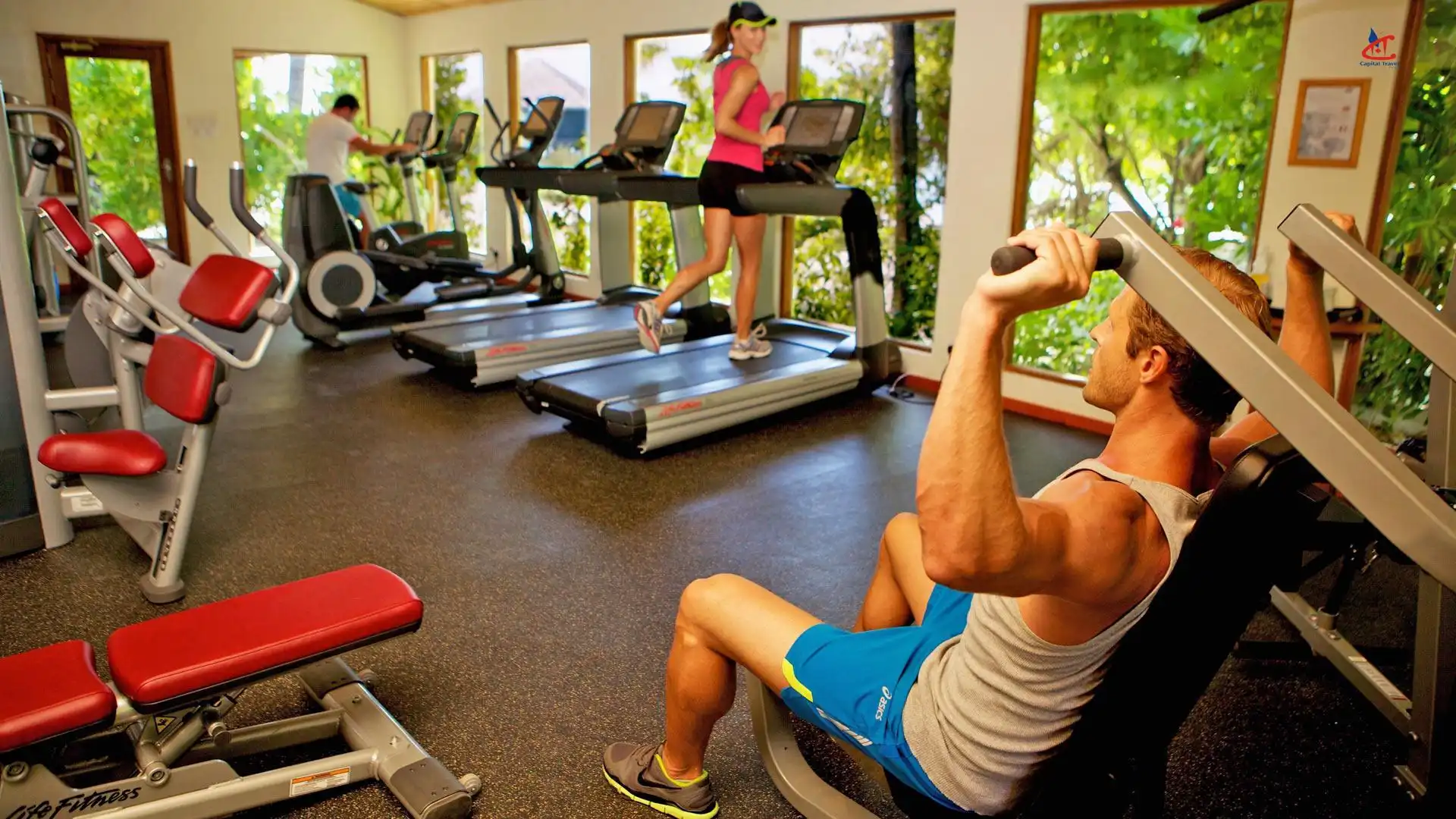 You can keep up with their workout regimens thanks to the overwater gymnasium with spectacular lagoon views. You may also arrange customised training sessions or participate in any of the daily guided group fitness events, such as Zumba classes, strength training, beach runs, aqua aerobics, and open-air yoga. The magnificent new Artificial Grass Tennis Court is a must-see, where you can play tennis among swaying palm trees and lagoon vistas. The INDULGENCE Plan includes free use of the tennis court, tennis rackets, and tennis balls.
360 Views
Images
Cancellation Policy
| Time Period | Penelty |
| --- | --- |
| 30 Days before arrival date | No Charges |
| 17 - 28 days | 50% Charged |
| 16 days, No Show or early checkout | 100% Charged |
---
---