Soneva Fushi Maldives Island Resort
Soneva Fushi is a natural wonder located in the UNESCO Biosphere Reserve of Baa Atoll, one of the Maldives' biggest islands. Sixty-four private island homes are tucked away in a lush expanse of lush vegetation. All have expansive living areas and views of the dawn or sunset, and most have their own pools in addition to being just steps from the beach. Our eight Water Retreats are among the largest of their kind in the world, boasting a terrace with a private pool and an ocean water slide. All Soneva Fushi villas have our personalised Barefoot Guardian service, which is available 24 hours a day, seven days a week.
Property Facilities and Services
Pool
Free
Bar
Laundry
Spa
Meals
Shop
Dive & Sports
Gym
Clinic
---
| Mode | Adult | Child (2-12y) |
| --- | --- | --- |
| Seaplane (Male intl.Airport - Soneva Fushi Maldives) | 500$ | 300$ |
Crusoe Villa Pool
2000$ (2person)
Including All taxes 2224$
King - Max 3
Take a relaxing plunge in your private pool, which is protected by trees. If you wish to experience the pristine Maldivian ocean's underwater delights, you're only a few steps away. Relax among the whimsically rustic-chic apartments and balconies and succumb to the shipwrecked vibe.
Villa 41 Three Bedroom Pool Residence
21700$ (2person)
Including All taxes 21900$
King - Max 9
Sunrise over the water has a mystical quality about it. With three two-story bungalows facing the ocean, there are infinite opportunities to enjoy the sunrise at this expansive seaside Retreat. Promenade the elevated walkway. Swim in the cool private pool. Bathe under the stars in the open-air garden bathrooms. Enjoy a leisurely lunch on the elevated dining pavilion, complemented by a cold beverage from the in-villa wine cooler.
1 Bedroom Water Retreat Slide
5700$ (2person)
Including All taxes 5894$
King - Max 3
The 1 Bedroom Water Retreat with Slide is positioned right over the pristine waters of the Indian Ocean and is accessible from the main island through a curving dock. The vast home has a light-filled, wide living space with a neighbouring pantry and minibar, as well as sleek and modest décor inspired by the sea.
ACCOMMODATION
Fifty-seven individual villas, each with its own length of beach, are tucked away among deep greenery and within touching distance of a magnificent coral reef. Our Soneva Fushi villas are located on the island's sunset or dawn side. Despite the fact that there are little distinctions, both sides boast the Maldives' characteristic white-sand beaches and crystal clear turquoise seas. Mr./Ms. Friday butlers deliver intuitive service.
Location
Guests may fly directly to Soneva Fushi from Malé International Airport. Please keep in mind that the seaplane only operates throughout the day, with the latest trip departing at 17:00. Guests can also fly domestically to the neighbouring Dharavandhoo Airport, then take a 15-minute speedboat journey to the resorts. The final domestic flight departs at 23:15. Both flights last between 30 and 40 minutes. We recommend arriving by seaplane to get a bird's eye perspective of the Maldives' gorgeous islands.
Dining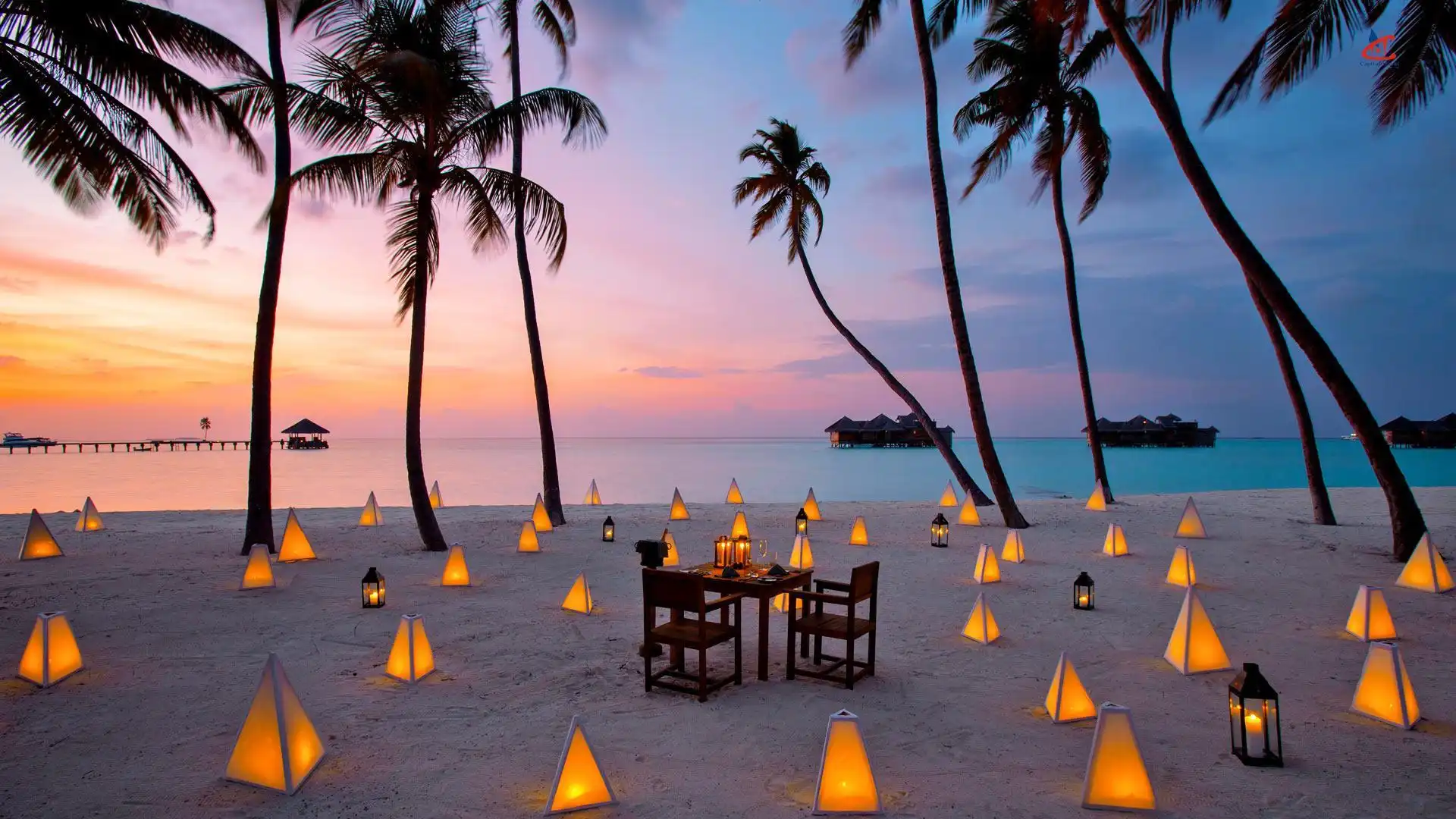 Exploring eleven dining places is a journey in and of itself, with memorable culinary experiences that our customers return to and an ever-changing lineup of Michelin-starred guest chefs. Discover our carefully chosen range of wines from across the world in our Bar and Wine Cellar, as well as our free chocolate, ice cream, cheese and charcuterie parlours.
Spa
Our two-story wellness centre at Soneva Fushi is inspired by the island's lush rainforest, enabling you to appreciate the beauty of nature while you renew, recover, and relax. Stepping stones and pathways link the reception area and treatment rooms on the ground level, as well as an advanced beauty room, Ayurvedic consultation and treatment room, float tank, and retail shop, which are built around a central water feature. Aroma pods with atomised essential oils and sound pods with meditation music allow you to rest or re-energize before or after your treatment. There are three more consultation and therapy rooms above.
Expereiences
Magical encounters are intended to leave a lasting impression. Transport a zipwire through the jungle to eat in the treetops; dive with our professional Marine Biologist in the house reef; swim with manta rays in Hanifaru Bay; or let us take you by speedboat to your own island refuge for a picnic.
Excursions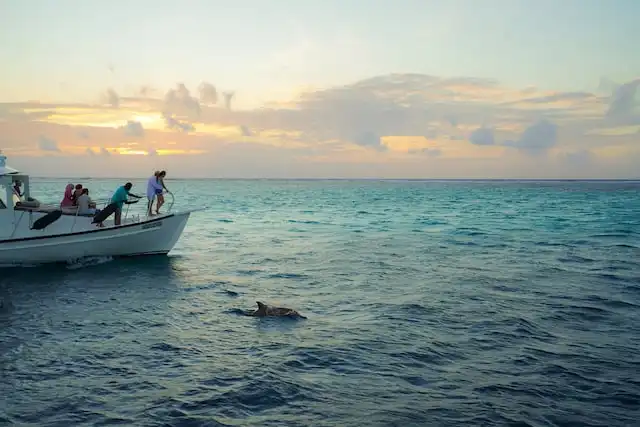 Try Sonu's favourite, lunch on a desert island provided by your own personal chef, to elevate your castaway experience. Dip into the crystal clear blue lagoon with our on-site snorkelling guide as your chef creates culinary delights in the most romantic of settings.
Diving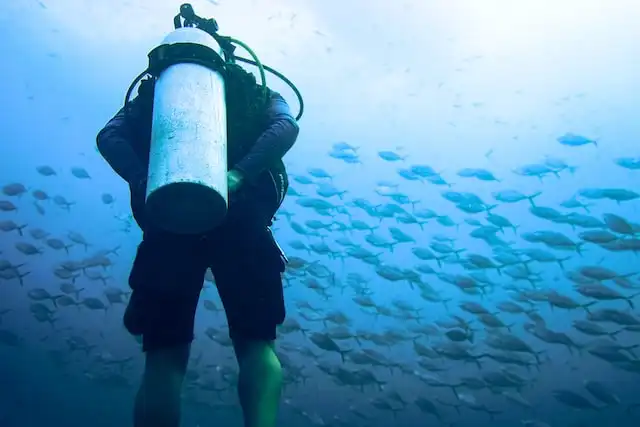 The multilingual PADI instructors and small group sizes at Soleni Dive Centre provide world-class diving experiences. Choose from a variety of diving classes, and equipment may be rented.
Snorkeling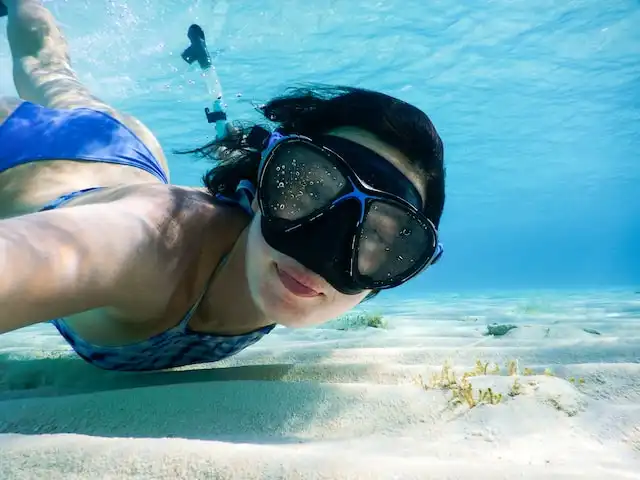 Join us as we explore the waters of the Baa Atoll for the enigmatic, elegant, inquisitive, and fascinating manta rays. If the weather permits, we will travel to Hanifaru Bay, which is approximately 20 minutes by speedboat from Soneva Fushi and contains one of the world's greatest populations of manta rays. When time and tide match, lucky snorkelers get to view and photograph a rolling, swirling feast where hundreds of these huge, yet harmless, critters assemble to gorge themselves on plankton-rich waters. There are numerous additional places around Soneva Fushi where manta sightings are common, therefore the route of the tour may change to optimise the opportunity of viewing these wonderful creatures. If mantas are present,
Water Sports
Soneva Fushi provides a variety of complementary non-motorized water sports. Kayaking, stand-up paddleboarding, windsurfing, and catamaran sailing are all examples of water sports. Private tutoring is provided on an hourly basis for an extra fee.
Fishing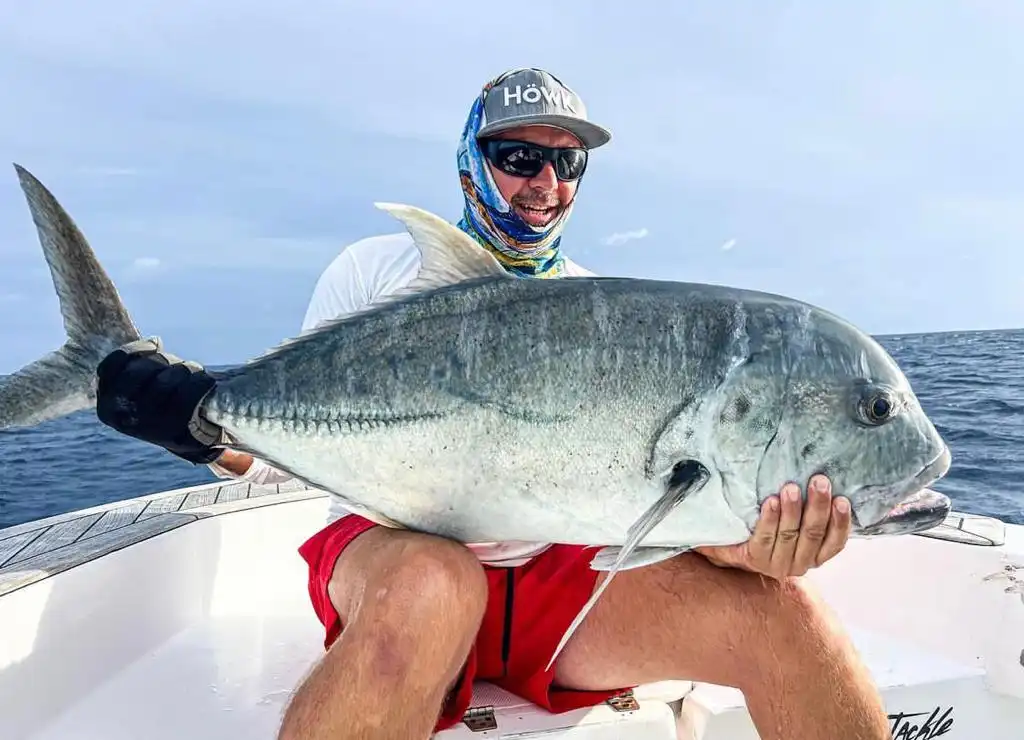 Join Soneva Fushi's Maldivian fisherman, Rocket, and his family on an ocean voyage to learn how to fish responsibly. Fishing is a Family Matters activity. Rocket has been delivering fish to Soneva Fushi when it was under building; he understands what the cooks want and where to obtain it. Guests may have their catch of the day cooked for them back at the resort using Rocket's wife's marinade recipe after fishing.
Dolphin Trip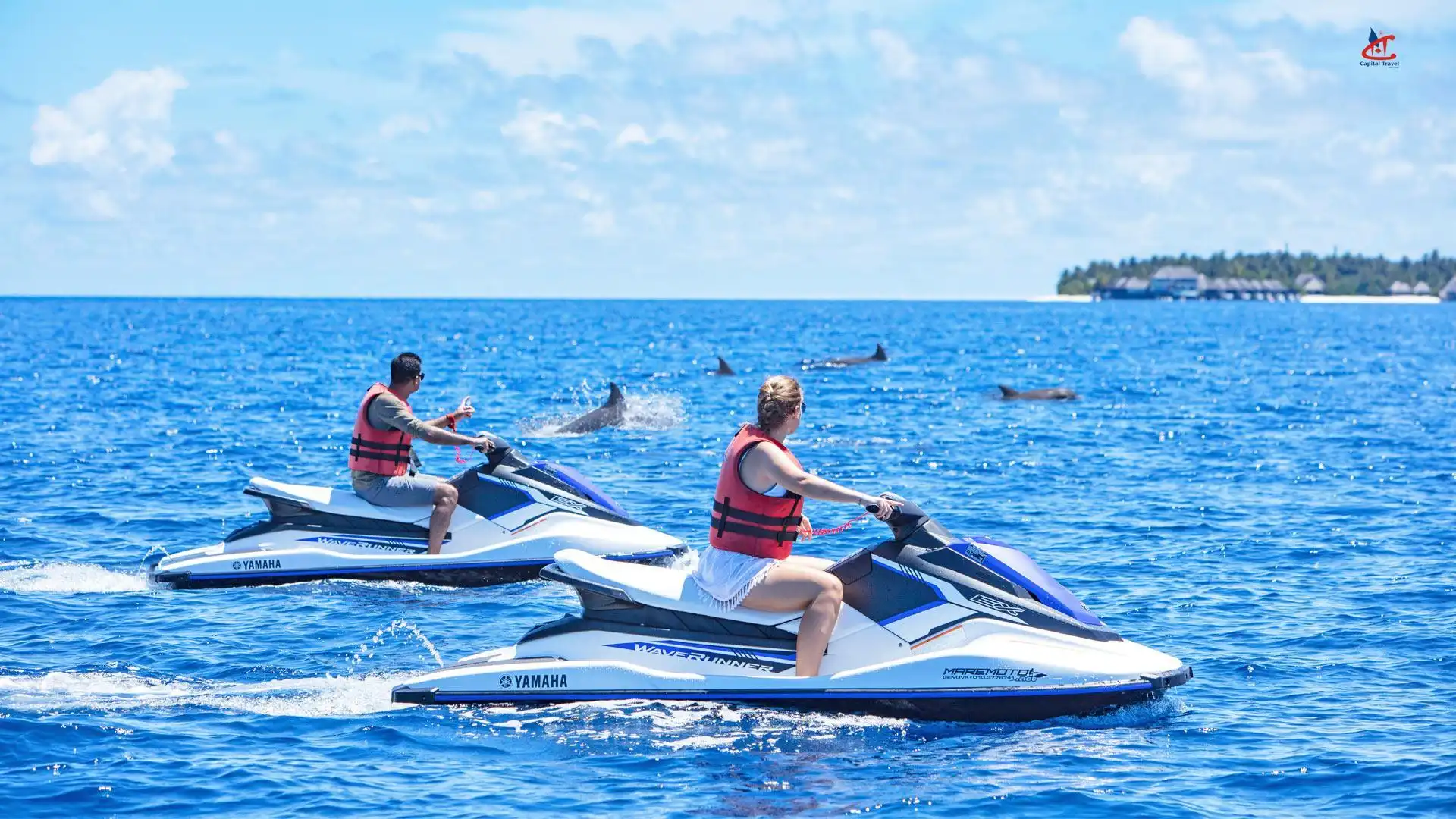 Prepare for one of the most exciting experiences of your vacation: witnessing hundreds of playful dolphins in the fading sun. You will be offered a variety of canapés and a flute of Champagne as you travel into deeper seas.
Kid's Zone
Our Den is a technology-free zone where we encourage all of our young visitors to learn, play, explore nature, and allow their imaginations and curiosities run wild. To ensure that everyone is engaged in their activities, please ensure that their phones and tablets are left in your villa before they arrive at The Den.
Surfing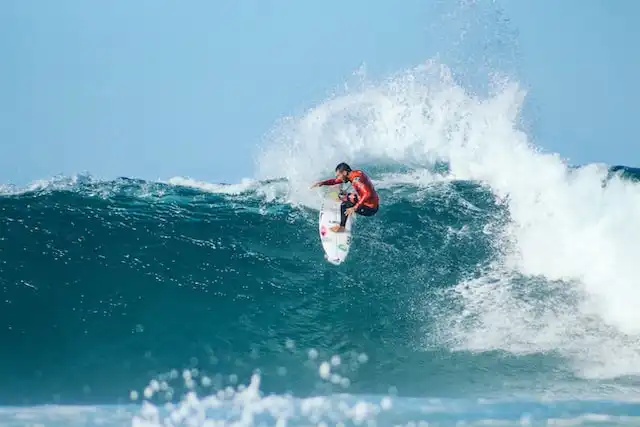 Discover uncharted and hidden surf breaks in the Baa and Noonu Atolls with our professional surf instructors/guides. All surf breakers are reachable by speedboat in 5 to 35 minutes. The surf season is determined by Mother Nature, however typically peaks from May through September. Waves range in height from the waist to the head. All of our equipment is eco-friendly and constructed from recycled materials, making us the world's first truly sustainable surfing programme. We strongly advise our visitors to leave their equipment at home. We give unlimited use of our environmentally safe and sustainable surfboards, sunscreen, and rash guards. Except for surfboards, all goods are also available for retail.
Wedding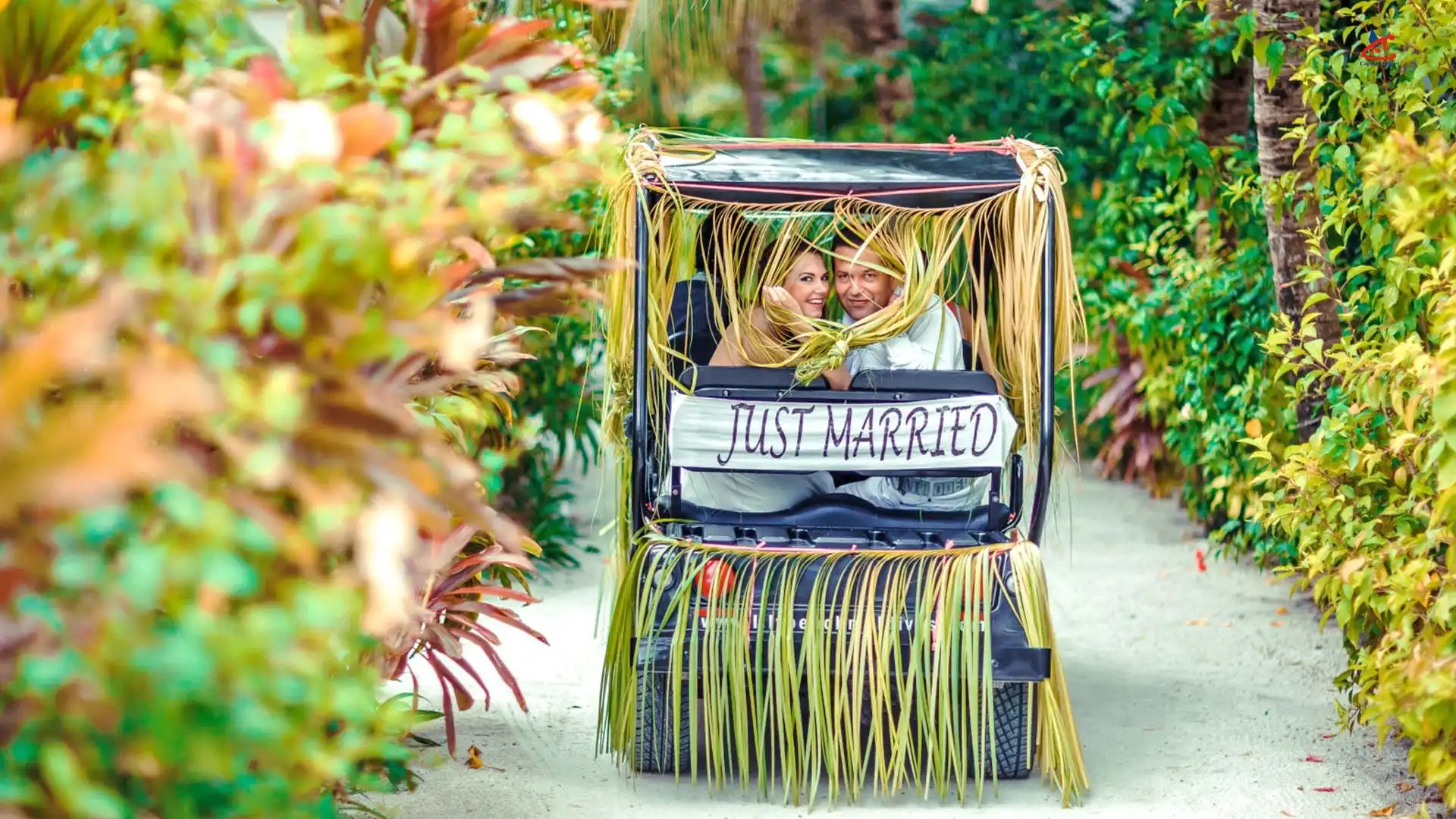 Fitness and Recreation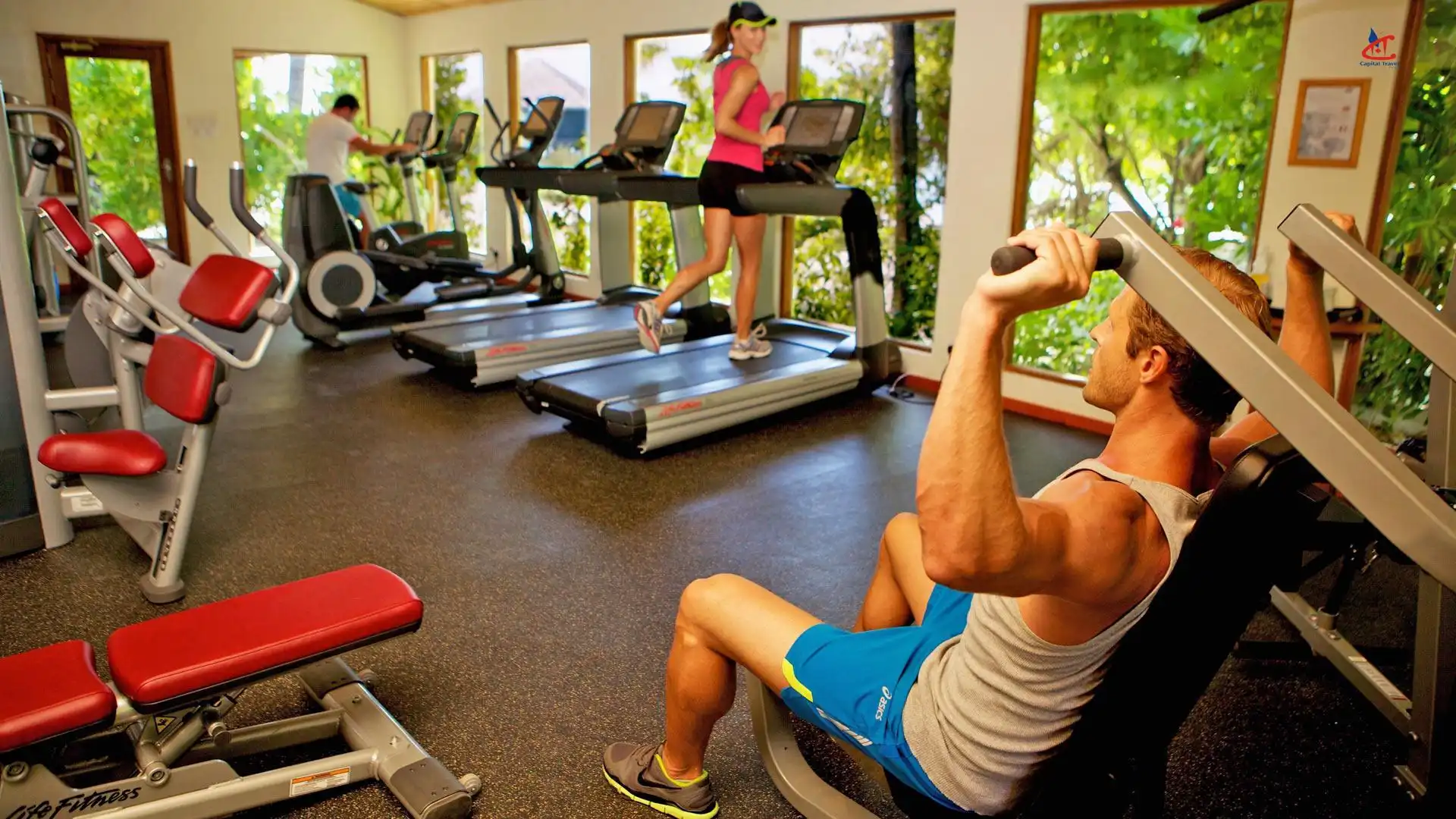 Martina is a fitness, nutrition, and dancing instructor who is enthusiastic about helping others achieve their health objectives in a sustainable and enjoyable manner via movement and good habits. Martina uses her knowledge, positive attitude, and desire to help clients grow fitter, stronger, and more energised while having fun. Martina, a qualified personal trainer, fitness nutrition specialist, and dancer, thinks that integrating activity, balanced diet, and a healthy lifestyle is the key to good health.
360 Views
Images
Cancellation Policy
| Time Period | Penelty |
| --- | --- |
| 30 Days before arrival date | No Charges |
| 17 - 28 days | 50% Charged |
| 16 days, No Show or early checkout | 100% Charged |
---
---