Kurumba Maldives Island Resort
Kurumba Maldives welcomes you. A Maldives island resort with more to offer than sun, sand, and water! A resort full of surprises, engaging activities, energetic entertainment, and friendly people that will make your Maldives vacation that much more memorable. Kurumba is appropriate for guests of all ages. We are glad to offer couples, honeymooners, friends, families, and small groups with a grin and a splash of Maldivian charm via our choice of entertainment, facilities, activities, and social events.
Property Facilities and Services
Pool
Free
Bar
Laundry
Spa
Meals
Shop
Dive & Sports
Gym
Clinic
---
| Mode | Adult | Child (2-12y) |
| --- | --- | --- |
| Speedboat (Male intl.Airport - Kurumba Maldives) | 48$ | 24$ |
Superior Room
300$ (2person)
Including All taxes 344$
King - Max 3
Accommodation that is both spacious and reasonably priced. Walk onto the beach, the water beneath your feet and Malé in the distance.
Deluxe Pool Villa
900$ (2person)
Including All taxes 958$
King - Max 3
A huge pool villa with a large balcony. An open-plan area with views of the Maldives ocean on the east and seclusion and excellent lagoon on the west.
ACCOMMODATION
Kurumba Maldives provides classic modern style with character and thoughtful touches in 8 different room types.
Location
Make every opportunity count. We are only a 10-minute speedboat trip from Velana International Airport (open 24 hours), so you may be on the beach with a beverage in hand within seconds of landing.
Dining
A culinary melting pot brimming with flavour. Dine in your accommodation, have a romantic meal for two on the beach, or embark on a gastronomic journey in one of our eight restaurants. Barefoot beach bars or bright nighttime nightclubs with live entertainment are great places to practise your dancing moves. Meal plans offer the best value for money and ensure a positive guest experience. And we love seeing happy customers.
Spa
Veli Spa is a real Maldivian experience, set among beautiful grounds. While embracing contemporary therapies, our Spa is inspired by the tranquillity of the Maldives Islands, the balance of the waters, the vitality of the Maldivian indigenous people, and the healing powers of human touch.
Expereiences
To relax or to have fun? What a fun choice! Need some romantic inspiration, family ideas, or to see what's going on ahead of time?
Excursions
This is your opportunity to have a Castaway Picnic on a lonely sandbank or to enjoy Sports Fishing in the Indian Ocean. To discover all of the experiences we have to offer, visit our Excursions Factsheet.
Diving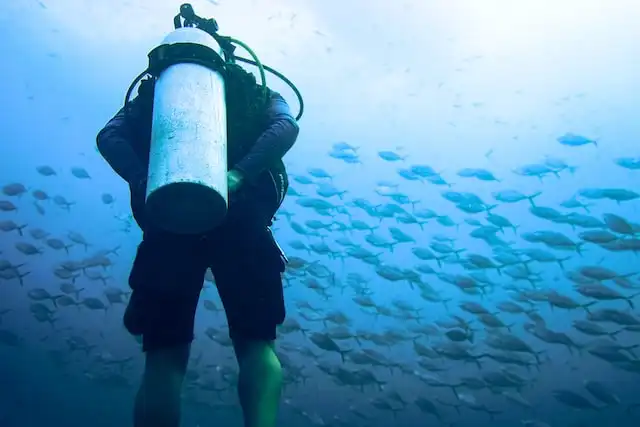 One of the Maldives' best snorkelling and diving resorts. PADI-certified instructors will guide you through this magical realm. Millions of years of coral development, abundant aquatic life. As you descend, schools of lively fish dart about you. Shafts of sunshine falling from the sky. Then there's something bigger. A reef shark glides by, giving you goosebumps on your arms. An island teeming with life both above and below the ocean. Euro Divers, a world-renowned diving business, offers expert-led lessons and trips. Many of the top diving sites, including Manta Point, wreck dives, and some of the most spectacular drift dives in the Maldives, are within a 5-30 minute boat ride from the resort. A centre outfitted with cutting-edge equipment and nitrox.
Snorkeling
Wave breakers encircle the Kurumba Maldives lagoon, reducing waves and currents for optimal snorkelling conditions. A depth of 1 to 1.5 metres on average. There are several small coral outcrops teeming with vivid aquatic life. A steep drop, an even larger diversity of coral, and colourful fish, stingrays, and turtles await just beyond the breakers. Majaa Recreation provides free snorkelling equipment and life jacket rentals. We also encourage that all guests take advantage of our complementary snorkelling courses to refresh your abilities and learn how to safeguard our reef and any local concerns in the region.
Water Sports
The speedboat driver returns a big grin. Then there was the sound of motors. Keep holding on for dear life. Laughter and excited shrieks permeate the air. A water spray rainbow. Cut over the waves like a bird. In a kayak, paddle across the atoll. On a clear morning, ride a powerful gust. On a catamaran, maintain your balance. Wakeboarding, parasailing, and jet skiing A variety of watersports activities and facilities are available. There are so many ways to fly.
Majaa Kid's Club
Thanks to the Majaa Youngsters Club amenities, you can relax and enjoy your vacation without worrying about the kids. A large entertainment centre designed for enjoyment. The winning grins of the team, naturally endowed with the tiny ones. Pick them up in the evening, full of stories about today's classes. Traditional crafts, beachside games, and fresh discoveries They share their treasures, which are made from local resources. Please take them again tomorrow. Majaa Kids Club provides a fun-filled schedule seven days a week for children ages four to thirteen years.
Surfing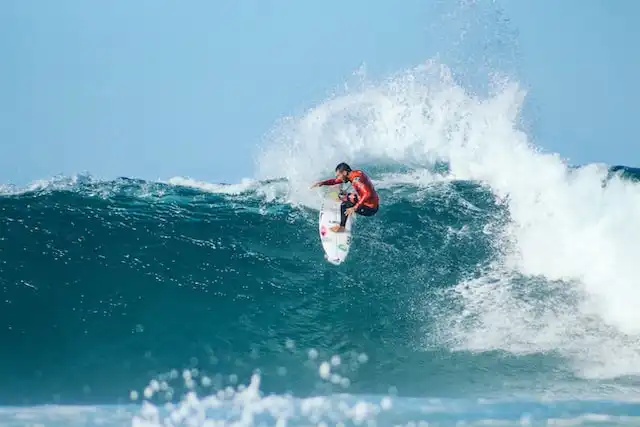 A short boat journey from Kurumba Maldives will take you to one of the world's best surf places. Our expert teachers in the North Malé Atoll cater to pupils of all ability levels. The crashing of the waves. Salt and adrenaline flavour. Azure seas with white foam. As you ride the barrel to the white sand beach, you'll feel like you've never felt before. North Malé Atoll's surfing season typically lasts from mid-April to mid-October.
360 Views
Images
Cancellation Policy
| Time Period | Penelty |
| --- | --- |
| 30 Days before arrival date | No Charges |
| 17 - 28 days | 50% Charged |
| 16 days, No Show or early checkout | 100% Charged |
---
---