Ozen Reserve Bolifushi Maldives Island Resort
OZEN RESERVE BOLIFUSHI brings to life your fantasies of Maldives 5-star resorts. The exclusive island resort embodies elegance, flair, and timeless sophistication, surrounded by a stunning natural reef and blue seas. Every experience is precisely created to pamper you with an extraordinary break, from stunning overwater villas with slides to exotic gourmet dining and ice skating by the beach.
Property Facilities and Services
Pool
Free
Bar
Laundry
Spa
Meals
Shop
Dive & Sports
Gym
Clinic
---
| Mode | Adult | Child (2-12y) |
| --- | --- | --- |
| Speedboat (Male intl.Airport - Ozen Reserve Bolifushi Maldives) | 100$ | 50$ |
Earth Pool Villa Sunset
1900$ (2person)
Including All taxes 1957$
King - Max 3
Enjoy the stunning sunset views from this peaceful, expansive, and elegantly elegant retreat. These beautiful tropical havens are ideal for all types of travellers, including small families, couples, and groups of friends. They provide the ideal Maldivian retreat! Earth Pool Villa Sunset is a tropical oasis built for all sorts of visitors, from small families and groups of friends to couples searching for an unique Maldivian holiday.
Ocean Pool Suite
2000$ (2person)
Including All taxes 2051$
King - Max 3
The mystical Indian Ocean is just a few feet away from the Ocean Pool Suite. Its vast outside terrace, surrounded by the lagoon, is a real haven for calm sunbathing or relaxing stargazing beneath shimmering sky. It has a private infinity pool, sunken seats, an overwater hammock, and a few stairs going down to the cerulean lagoon bubbling below. This is the ultimate way to feel the Maldives' real essence! If the outside is paradise, the inside is just as gorgeous. This beautiful house is finished with a teak floor, colourful tropical furnishings, and sophisticated décor.
ACCOMMODATION
The 5-star villas at Ozen Reserve Bolifushi have an open-concept plan that allows guests to enjoy the spectacular sea views and pleasant breezes. There are 43 beach villas and suites, 46 water villas and ocean suites, and 1 Royal Residence in the resort. Every villa has its own pool and direct access to the beach or lagoon. Not to add that there is free WiFi in the rooms.
Location
This tranquil island resort retreat is only a 20-minute boat trip from Velana International Airport. This is a luxurious hideaway that is easily accessible, located on the south side of Male Atoll. You'll discover large lengths of white sandy beaches and clear seas at Ozen Reserve Bolifushi, providing a magnificent vision for you to gaze upon while you let the leisurely joys of life take over.
Dining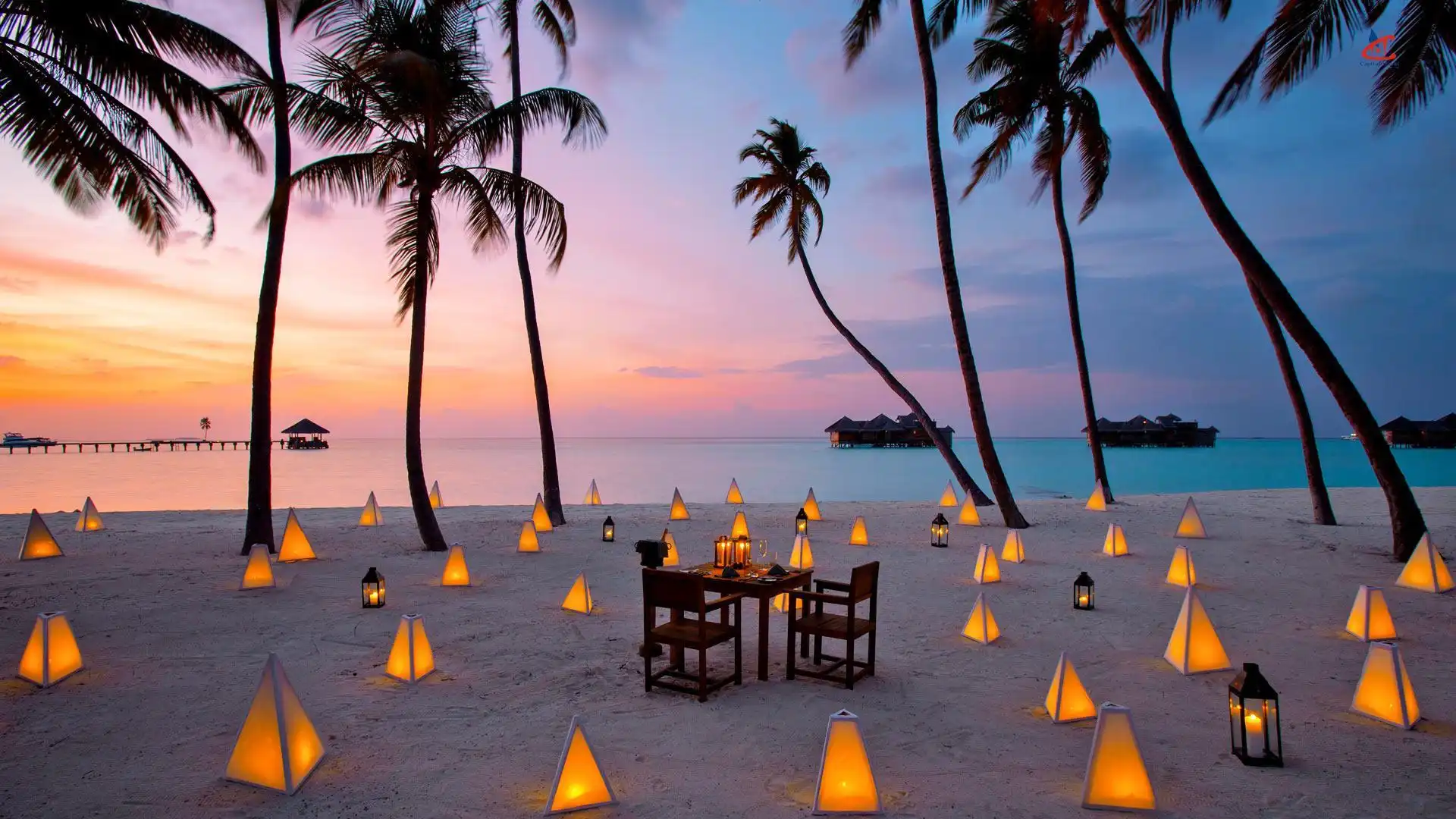 A world of captivating culinary surprises greets each guest at OZEN RESERVE BOLIFUSHI. Enjoy customised dining experiences in Maldivian beauty, with breathtaking views of the Indian Ocean from each. For an exquisite culinary experience, choose from three specialty restaurants, an all-day dining restaurant, and two pubs. Our enthusiastic chefs create meals and delectable dishes using the freshest produce from our Chef's Garden, which they individually handpick. So sit back, relax, and enjoy this delightful adventure at our resort!
Spa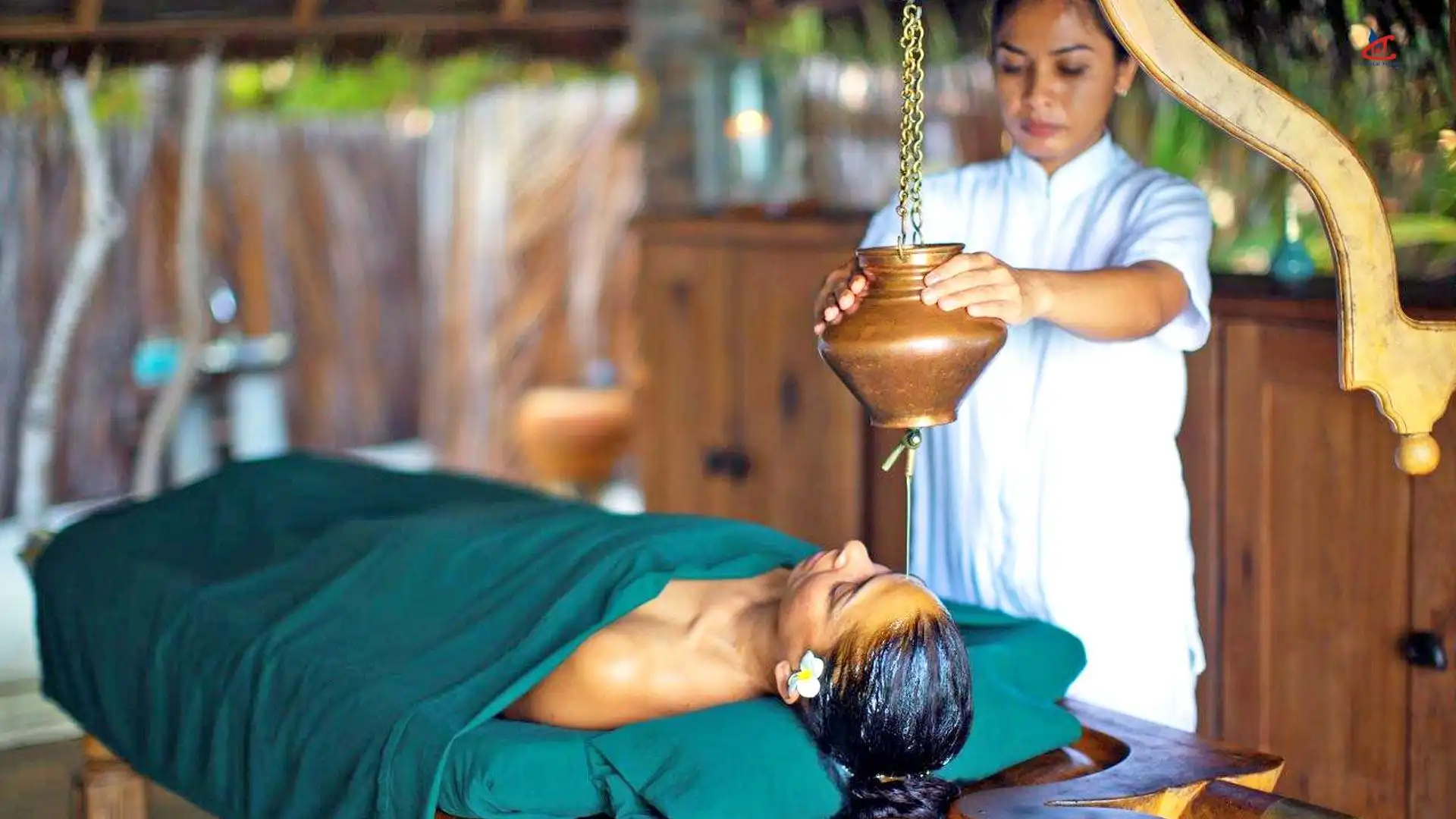 Nestled between the blue ocean and the island's tropical surroundings, the spa is a tranquil haven allowing you to rest, enjoy, and go on a wellness journey. Relax with a refreshing massage, cleanse, or calming sun treatment. Find your Zen with guided meditation sessions and beach yoga.
Relax your senses with traditional massage methods and our specialty treatments based on a holistic approach that integrates the five natural elements wind, water, fire, earth, and wood. All of the treatments are performed by dedicated, highly educated foreign therapists who use quality Ila spa products. The complex has four overwater and four garden treatment rooms, a hairdresser and beauty salon, a spa store, and a picture lounge only at the Maldives' premier spa.
Expereiences
An spectacular sunset journey will lift your spirits. Discover a fascinating world beneath the waves just outside your villa by snorkelling. Learn a new skill or renew your diving certification at our watersports centre. Allow the pleasure of watersports to arouse your senses. Relax with your family on the white sandy beach.
Excursions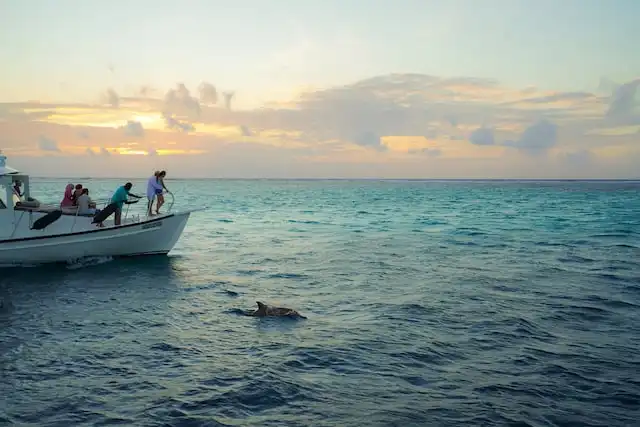 The Best Dives centre at OZEN RESERVE BOLIFUSHI provides a variety of daily excursions, such as classic sunset fishing, a romance cruise on a private yacht, big game fishing, shipwreck snorkelling, and night snorkelling. Learn about the life of a Maldivian fisherman. Set sail on a traditional dhoni early in the morning to learn to fish with a line and hook. When you return, our chefs will have prepared a superb meal or supper using the catch of the day. Private excursions and boat charters are also available, such as the renowned sandbank lunch by dhoni or a romantic evening on a yacht.
Diving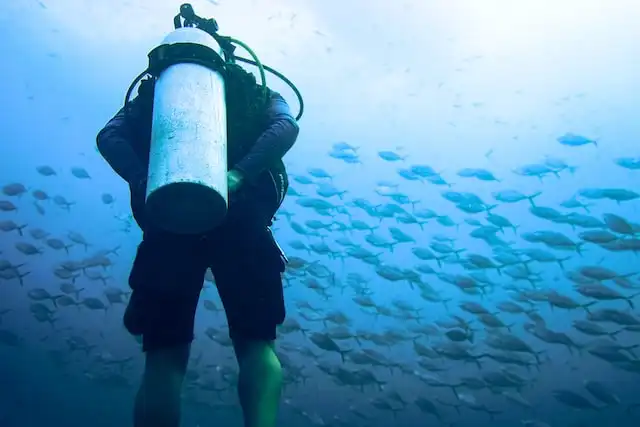 Six shipwreck sites encircle Bolifushi Island, each alive with brilliant fish. You'll get the opportunity to dive at famous wrecks and underwater caves, such as the Bolifushi Wreck site, which is a haven for colourful groupings of brilliant fish. Some are near to the house reef, while others are a short boat trip away. The wrecks range from tiny vessels to a cargo ship, resulting in a diverse assortment of marine life in the surrounding waters. Swim among the bones of a shipwreck covered in coral growth and experience frozen moments in time to put your nerves to the test.
Begin your certifications and online exams from home with PADI eLearning, then begin diving instruction as soon as you get on the island. The PADI certification procedure is completely safe, adaptable, and rewarding. The classes are designed to fit into relaxing beach vacations. Our worldwide staff of highly qualified teachers will keep you safe at all times. Our certified teachers may walk you through the fundamentals or lead an in-depth session. At Best Dives, there is something for everyone, whether you are a beginner or an experienced diver.
Snorkeling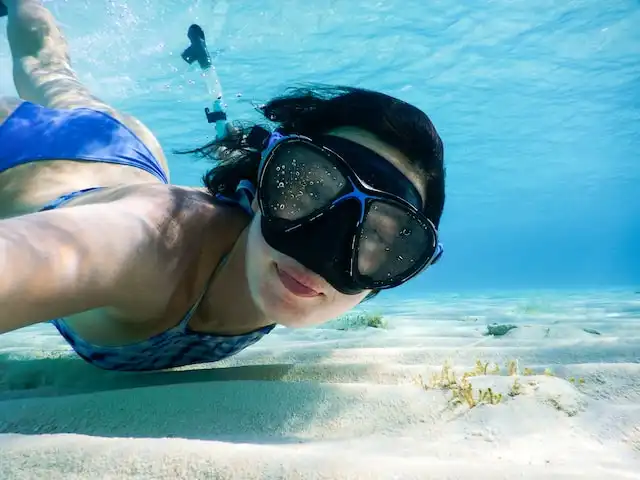 Days of limitless exploration await you on or beneath our crystal pure seas. Your days may be as exciting or as relaxing as you want them to be. Bolifushi Island, surrounded by an enormous house reef filled with marine life, is a perfect location for underwater expeditions. Excellent snorkelling chances are available directly from the shore. Swim alongside nurse sharks, stingrays, sea turtles, and shoals of multicoloured fish.
Water Sports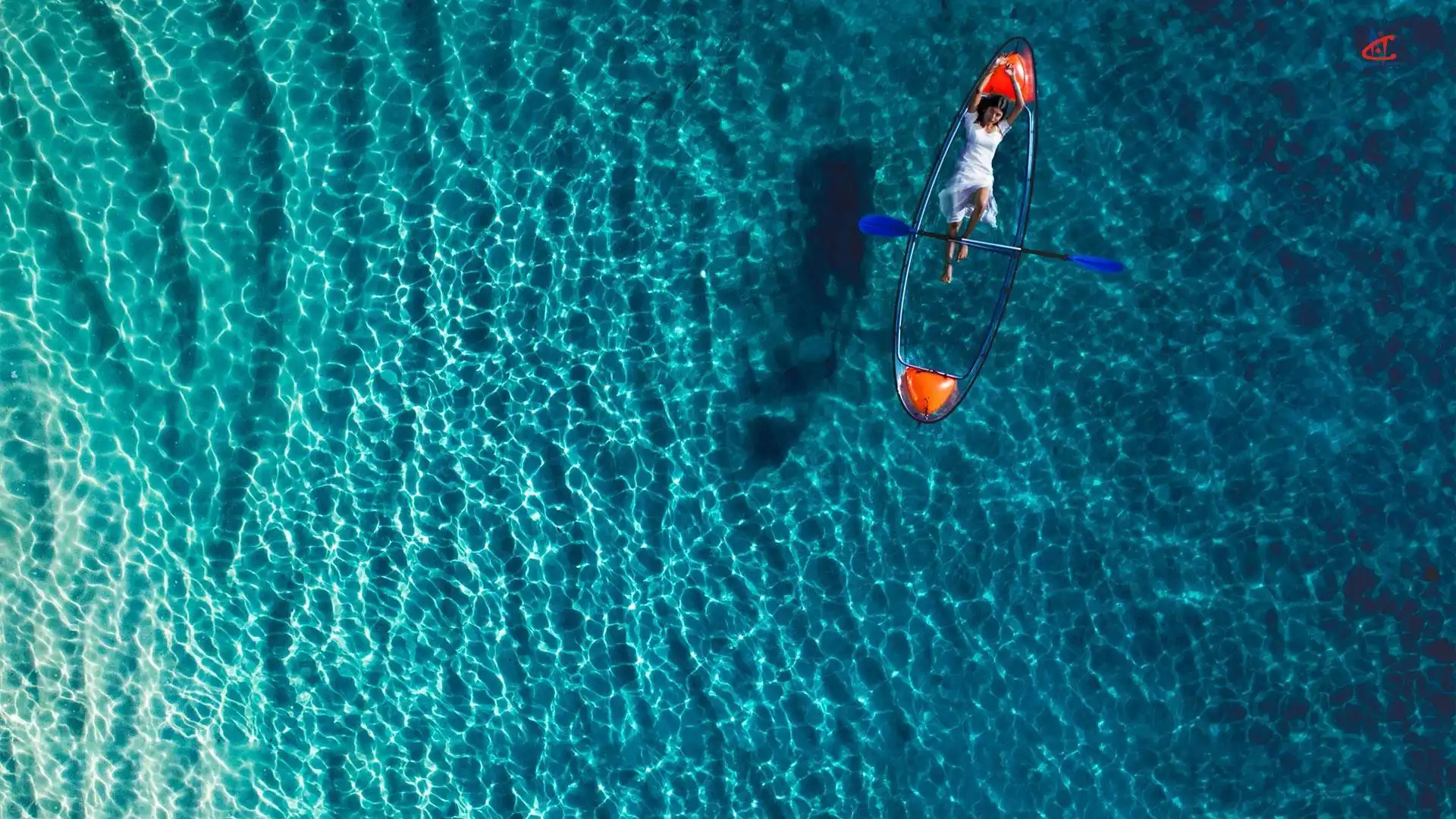 At the Best Dives Water Activities Centre, you may enjoy exhilarating and non-motorized water sports including kayaking, pedal boating, stand-up paddling, and windsurfing. Sea bob, jet skiing, water skiing, wakeboarding, fun tubes, banana boat riding, and flyboarding are examples of motorised water sports. Set sail in a traditional Maldivian boat called a dhoni for a romantic sunset cruise. Alternatively, you may go big game fishing.
Kid's CLub
The club has a large indoor and outdoor play space, as well as facilities for celebrating birthdays and special events. The objective of our experienced and passionate Kids' Klub team is to make your child's vacation experience one to remember.
We provide a variety of inventive and entertaining activities as part of our weekly programme, such as pizza making, face painting, treasure hunt, t-shirt painting, island exploring, and pool games. Babysitting can also be provided with sufficient notice and for an additional cost.
Wedding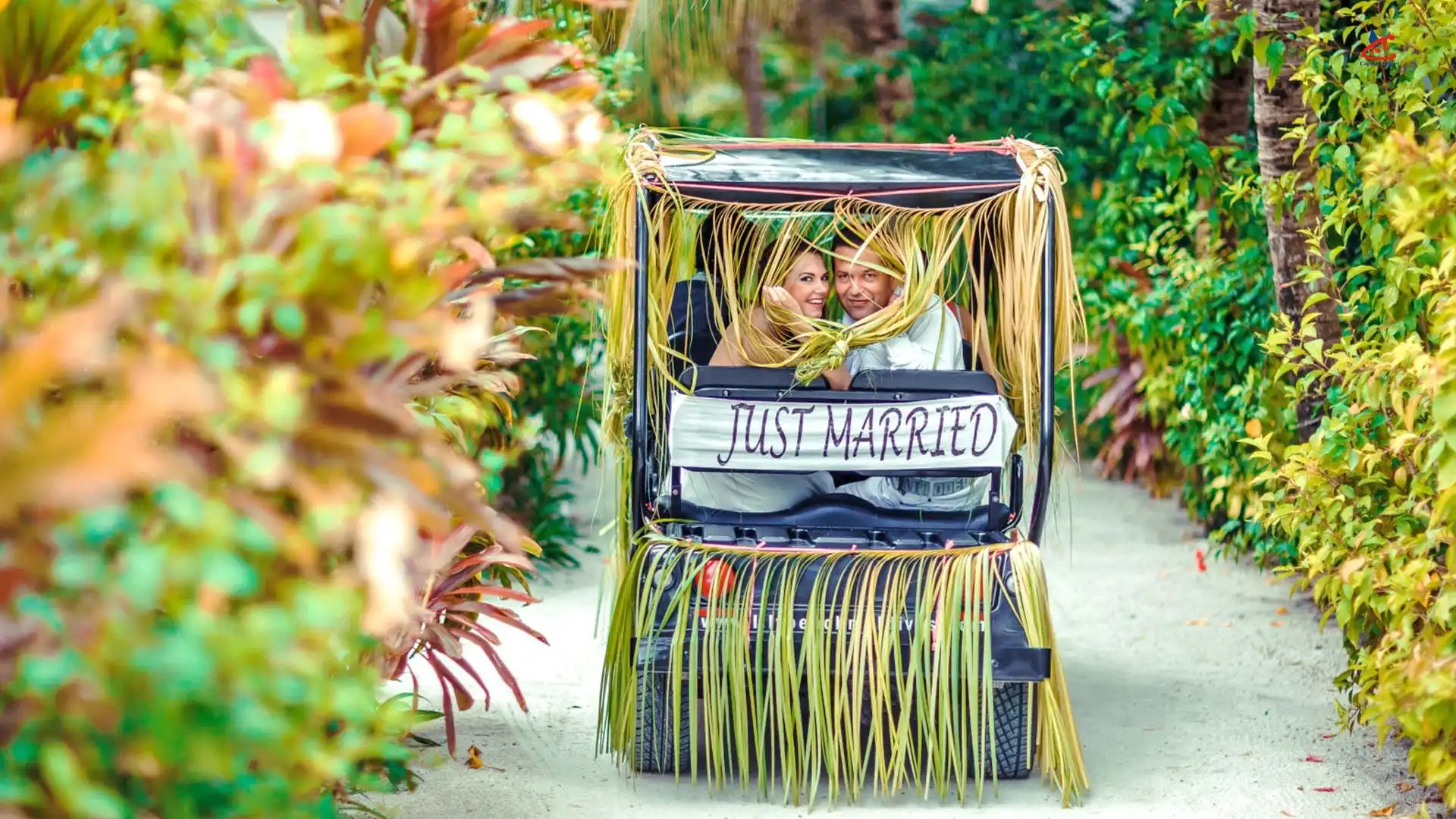 Following the exchange of vows, you may rejoice with your loved one with a stylish cake cutting ceremony and champagne or sparkling wine. Enjoy carefully selected treats, picture shoots, and presents. Our Wedding Package has been designed to provide you with a memorable and romantic day.
Finish your day with a candle-lit four-course meal on the beach. In the seclusion of your villa, there's a sensual floral bubble bath, as well as an unique turndown service and a complementary bottle of champagne. The pampering continues the next morning with a private in-villa floating breakfast or champagne breakfast.
Fitness and Recreation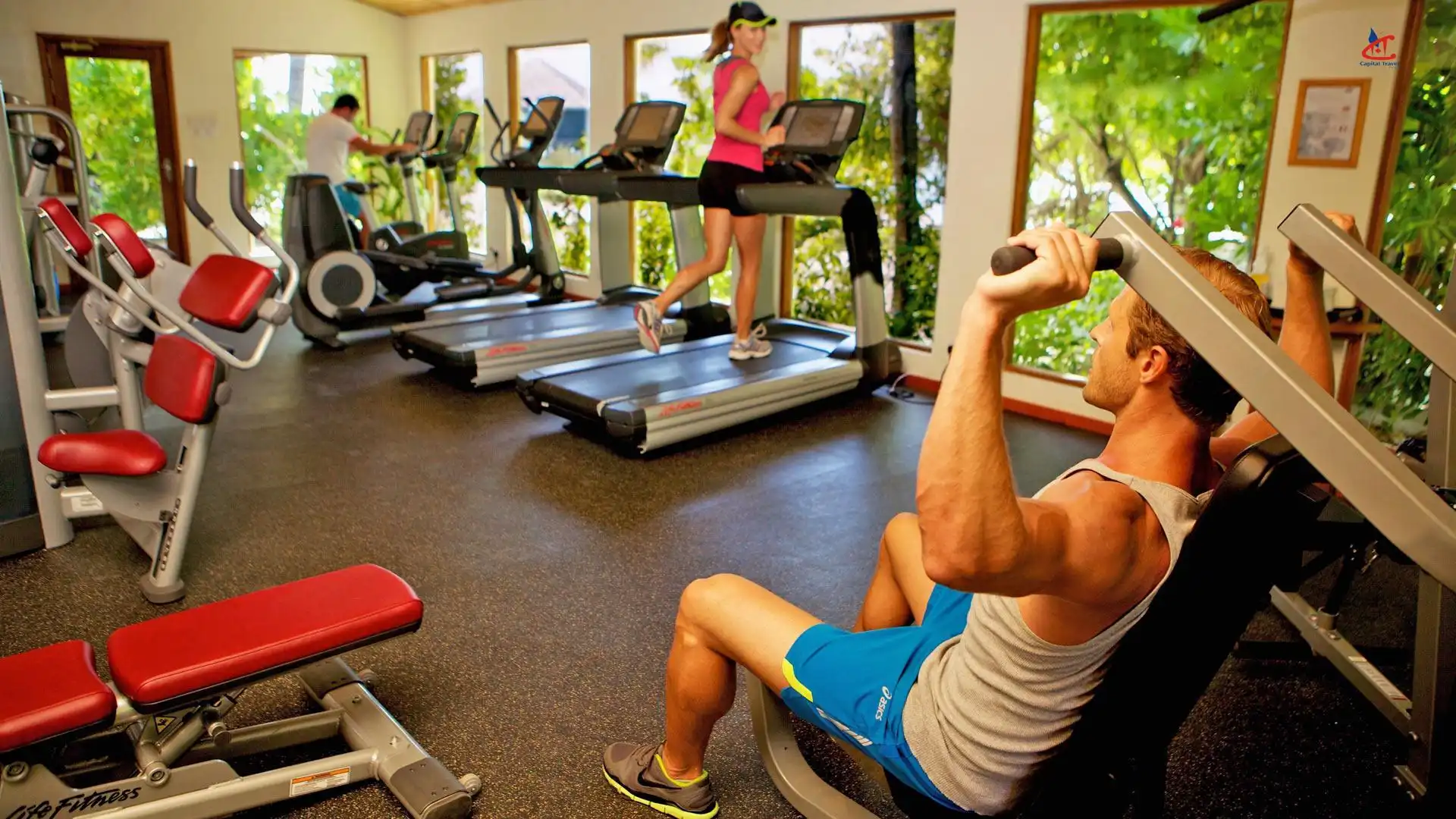 Fill your days with distinctive activities to do throughout your vacation. Our daily and weekly schedules include events tailored specifically to adults and young adults. Daily guided group exercise classes, such as aqua aerobics and aerial yoga, are performed in the picturesque island environment. You may also schedule individualised training sessions, guided meditation, and yoga classes. Investigate sports, fitness classes, vibrant entertainment, and social events where you may meet new people.
360 Views
Images
Cancellation Policy
| Time Period | Penelty |
| --- | --- |
| 30 Days before arrival date | No Charges |
| 17 - 28 days | 50% Charged |
| 16 days, No Show or early checkout | 100% Charged |
---
---