Nika Island Resort & Spa Maldives
Nika Island is a piece of Maldivian history, since it was one of the first islands in Ari Atoll to become a world-renowned tourist attraction. Nika Island is our collective imagination's paradise island. A forum where traditional Maldivian beauty and custom meet Italian culture. Nothing has changed on the island of Nika. A destination where you may relive the Maldives of yesteryear. "A item of beauty is a delight forever," said the English poet Keats, and Nika's beauty beyond words. This island is frozen in time, impervious to the tremendous tourism forces that are altering the Maldives today. An unrepeatable and completely successful alchemical experiment that has written a significant chapter in history.
Property Facilities and Services
Pool
Free
Bar
Laundry
Spa
Meals
Shop
Dive & Sports
Gym
Clinic
---
| Mode | Adult | Child (2-12y) |
| --- | --- | --- |
| Speedboat (Male intl.Airport - Nika Island Resort & Spa Maldives) | 450$ | 250$ |
Beach Villa
400$ (2person)
Including All taxes 441$
King - Max 3
10 Beach Villas (about 80 square feet) with a double room, living area, and bathroom. They are on the north side of the island, facing a big lagoon, with swimming access to the barrier reef from your own private beach. All Beach Villas face the ocean and are constructed with natural materials in accordance with Maldives architectural heritage norms. They are separated from one another by thick greenery and are encircled by a garden with gazebo and hot tub. One Beach Villa has been modified to accommodate people with disabilities.
Lagoon Villa
450$ (2person)
Including All taxes 492$
King - Max 3
8 Water Villas (about 1200sqft) with double room, living room, bathroom, terrace with direct beach access, and solarium. Water Villas are located on the north side of the island in the lagoon, facing one of the best maintained barrier reefs in the Indian Ocean. Water Villas are divided into three levels: the first is on the water, where you can dive right in; the second is a wooden terrace where you can rest on comfy deck chairs; and the third is on the roof, where you can watch the ocean and enjoy the wonderful sea wind. Guests have access to two public beaches with sun loungers, bathrooms, and beach umbrellas, one near the Water Villas boardwalk and one in front of the hotel.
ACCOMMODATION
Only 43 villas on an island surrounded by a gorgeous house reef, rich greenery, and helpful personnel will make you feel perfectly at home: 6 Garden rooms, 10 Beach Villas, 10 Deluxe Beach Villas, 3 Family Beach Villas, 3 Family Deluxe Beach Villas, 1 Sultan Suite, and 10 Water Villas.
Location
Nika Island Resort & Spa is situated on its own own island on the western fringe of North Ari Atoll. Male International Airport is 75 kilometres away and may be reached in 25/30 minutes by seaplane. The Nika Maldives experience begins with a warm greeting from the resort host at the arrival port, who will accompany visitors to the Nika lounge till the departure by sea plane for the breathtaking ride to the resort.
Dining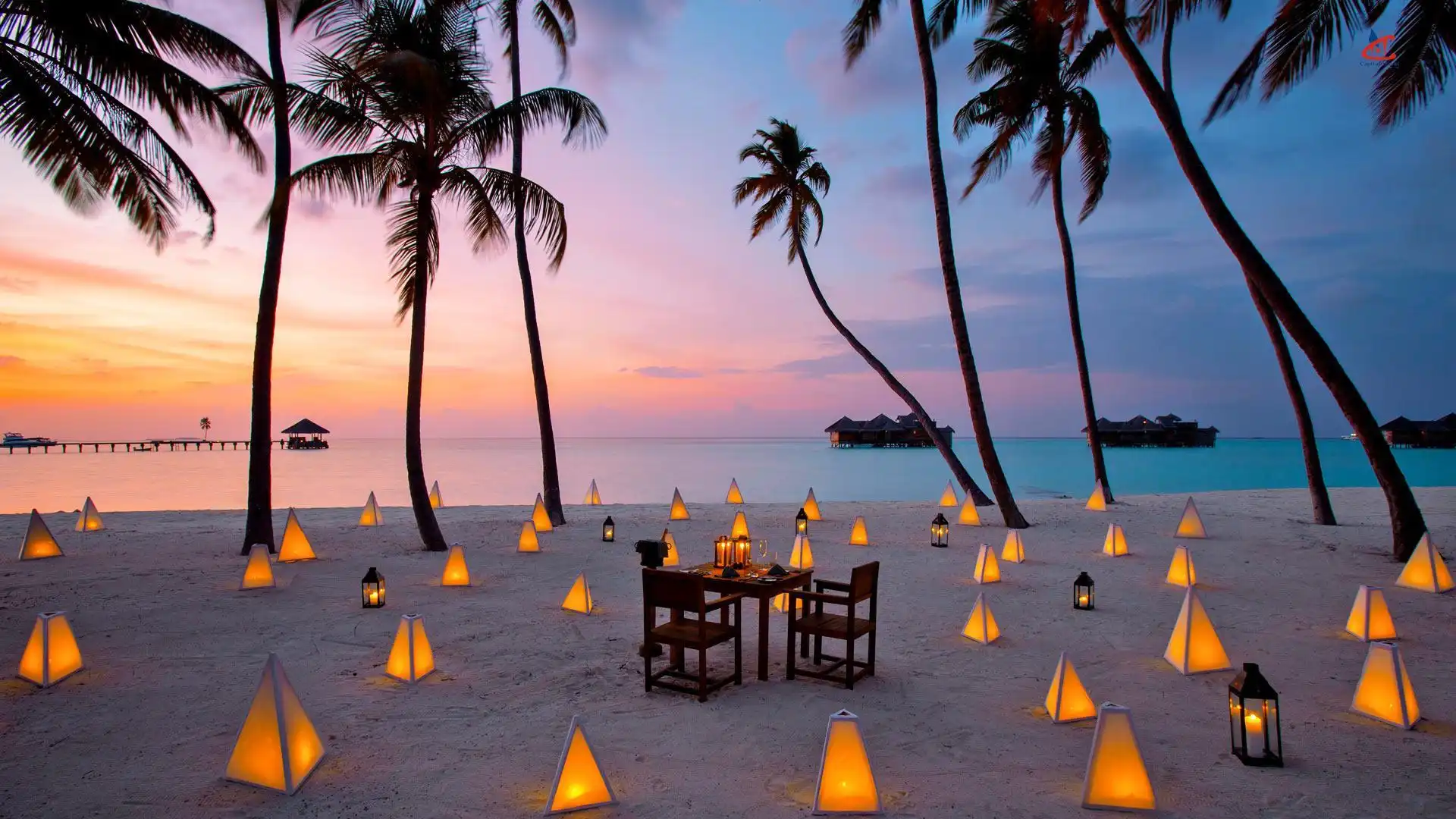 Nika Restaurant provides full-board, half-board, and all-inclusive packages, with a buffet meal rotating alongside an à la carte menu. A Maldivian feast and BBQ is offered once a week. The restaurant is a big open-air building that is appealing. The food is mostly Italian and Mediterranean. Our chefs are available to accommodate any requirement, even customers with dietary sensitivities. The wine cellar on the island has approximately 100 different varieties of wine. A unique candlelit meal with a fish-and-shellfish-based cuisine may be organised upon request, either on your villa's private beach or on the desert island within a few minutes boat ride from Nika.
Spa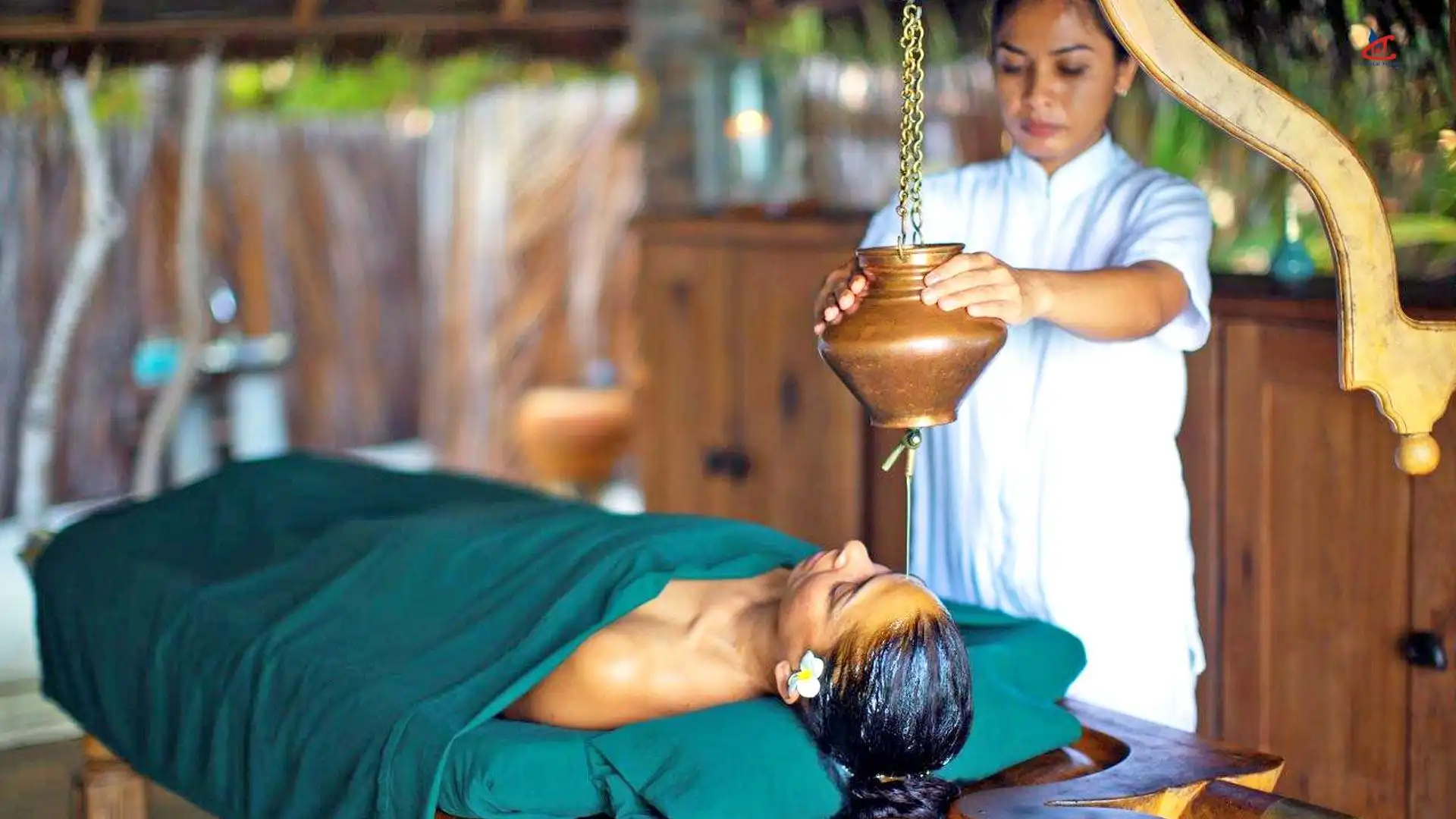 "Lotus Spa" provides services in eight separate cottages that rise from a lagoon of water lilies. Cottages, like all other structures at Nika Island Resort and Spa, are named after Venice's most iconic locations. Ayurveda is derived from two Sanskrit words: Ayu, which means "life," and Veda, which means "knowledge." The primary goal of Ayurveda is to achieve a state of perfect health for the individual, society, and the environment, in which every human being is internally and externally in harmony with the environment and natural laws. Ayurvedic massage increases blood flow, eliminates impurities, and restores vitality.
Expereiences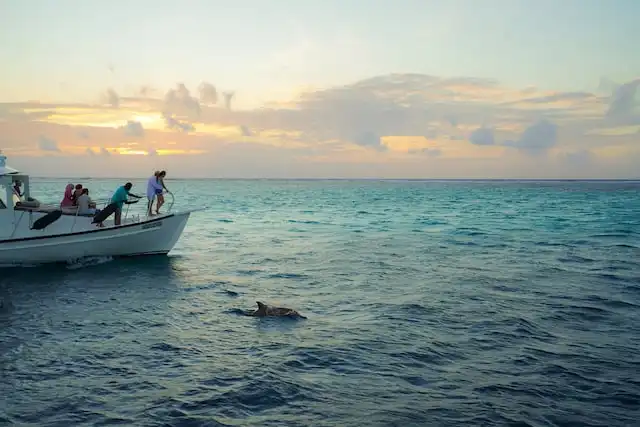 Nika Island is located in Ari Atoll, which has contributed to the Maldives' international renown due to its beauty. Nika Island is not a tourist destination; it is a destination for travellers. Nika organises events to explore and learn about the beauties of the Indian Ocean on a regular basis, allowing all inquisitive visitors to discover and experience the true Maldives ("Maldives of times past"). Swim with manta rays. Sail around the atoll chasing hundreds of dolphins and swimming with the world's biggest fish, the whale shark. Set sail for a never-ending source of inspiration, a spectacular landscape of mangrove-covered islands and tropical palms. Consider a sand bank formed by the monsoon. Take a vacation on a nearby island and
Diving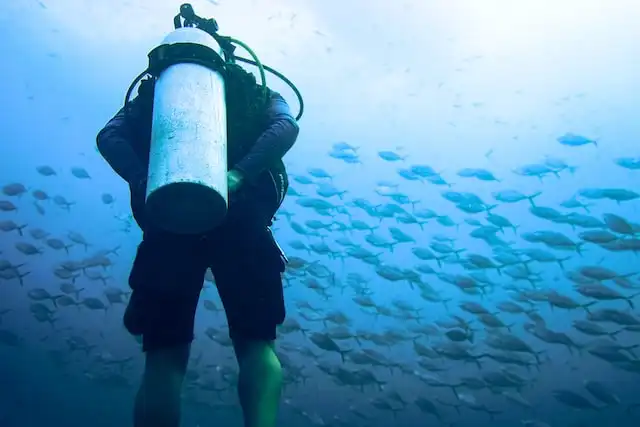 Nika Diving Center, with its strategic position in the North Ari Atoll, is able to provide a plethora of diving locations ideal for both beginners and advanced or experienced divers, while maintaining the highest degree of professionalism with skilled multi-lingual PADI instructors. You will dive in fascinating diving places among spectacular marine life in the warm waters of the Indian Ocean, with a unique personal tailor-made approach that prioritises your safety.
We encourage you to come and dive with us to discover the beautiful underwater world around our magical island, whether you are a young diver, a novice diver, a single diver, a family, a couple, or a group of experienced divers!
The dive locations at Nika Diving Center range from picturesque thila (submerged islands) to spectacular long reefs ideal for drift diving. Some places provide huge species like as sharks, eagle rays, and manta rays, while others offer macro organisms such as nudibranchs and other intriguing marine life such as stone fish and beautiful soft corals.
Wedding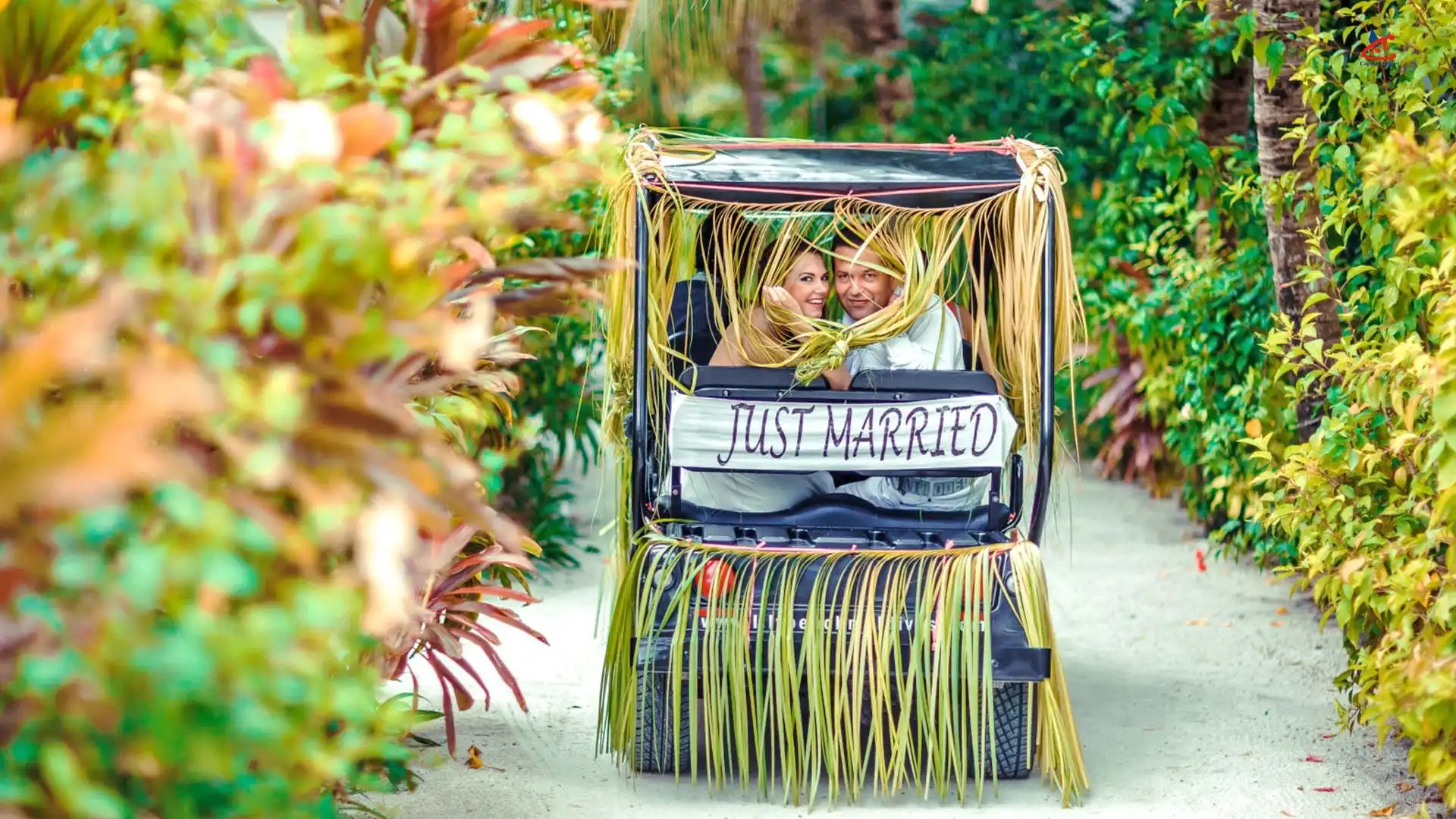 A tropical island is the ideal location for a wedding or to renew your wedding vows. A professional crew can assist you in organising custom ceremonies. Weddings are held in the most famous locations on the island and in the Maldives: you may say your wedding vows in solitude, on your own private beach; at the Nika lagoon, at sunset; or surrounded by the beautiful hues of the Indian Ocean, on a sandbank not far from Nika.
360 Views
Images
Cancellation Policy
| Time Period | Penelty |
| --- | --- |
| 30 Days before arrival date | No Charges |
| 17 - 28 days | 50% Charged |
| 16 days, No Show or early checkout | 100% Charged |
---
---