Kandima Maldives Island Resort
KWelcome to one of the world's most beautiful islands: a UNESCO Biosphere Reserve wilderness where iridescent blues, jungle greens, and bright whites collide with innovation, conservation, and health. Snorkel with manta rays in aquarium-like waters, help sea turtles at our Marine Discovery Centre, relax at AyurMa, and eat at Blu Beach Club. Kandima Maldives is more than simply a vacation; it's a way of life! Experience this new game-changing location, which features 264 elegantly built apartments and villas, 10 amazing eating establishments, and a plethora of fun-filled activities. This very sophisticated resort welcomes visitors of all ages and income levels, including families, couples, groups of friends, and honeymooners. Kandima Maldives provides something for everyone, whether you're looking for a romance holiday, aquatic adventures, fitness activities, spa escapes, or just family time. The island, located in the Dhaalu Atoll, is only a thirty-minute flight from Velana International Airport, followed by a twenty-minute boat journey to this very elegant island.
Property Facilities and Services
Pool
Free
Bar
Laundry
Spa
Meals
Shop
Dive & Sports
Gym
Clinic
---
| Mode | Adult | Child (2-12y) |
| --- | --- | --- |
| Seaplane (Male intl.Airport - Kandima Maldives) | 550$ | 350$ |
Sky Studio
King - Max 3
Welcome to your own cool and elegant hideaway. Take in the breathtaking view of Kandima's huge lagoon from above the treetops, or just walk to the shore. Do you require extra space? We have 8 Two-Bedroom Family Sky Suites that are joined by a lounge space and are ideal for groups of friends or families that want to stay near together. That's what we mean by "home away from home."
Aqua Villa
King - Max 3
Do you need some sea rehabilitation? These villas are perched overwater and have direct access to the lagoon, making them ideal for those looking for the ultimate overwater vacation. The private sundeck with sun loungers and a bathroom give a stunning view of Kandima's expansive lagoon. Your daily "vitamin sea" dosage is assured.
ACCOMMODATION
Our 264 apartments and villas are not just elegantly pleasant, but also intelligent! Our apartments and villas are anything from average, with tech-savvy amenities, service at your fingertips, and bright and airy décor. Even if you're miles from anything, you can stay connected with free Wi-Fi.
Location
Kandima Maldives is located on one of the Maldives' most secluded atolls. Only 7 of the atoll's 57 islands are inhabited, making Dhaalu atoll one of the country's most pristine places.
Dining
This trendy beach house on the beach with indoor and outdoor seating provides informal dining by day and sophisticated trademark dining on the beach by night. Enjoy an unlimited variety of Mediterranean cuisine, seafood, tapas, steaks, oven-baked pizzas, and great wines from our cellar. With a wide garden area, this restaurant is ideal for hosting outdoor gala dinner events for bigger parties or gatherings of family and friends.
Spa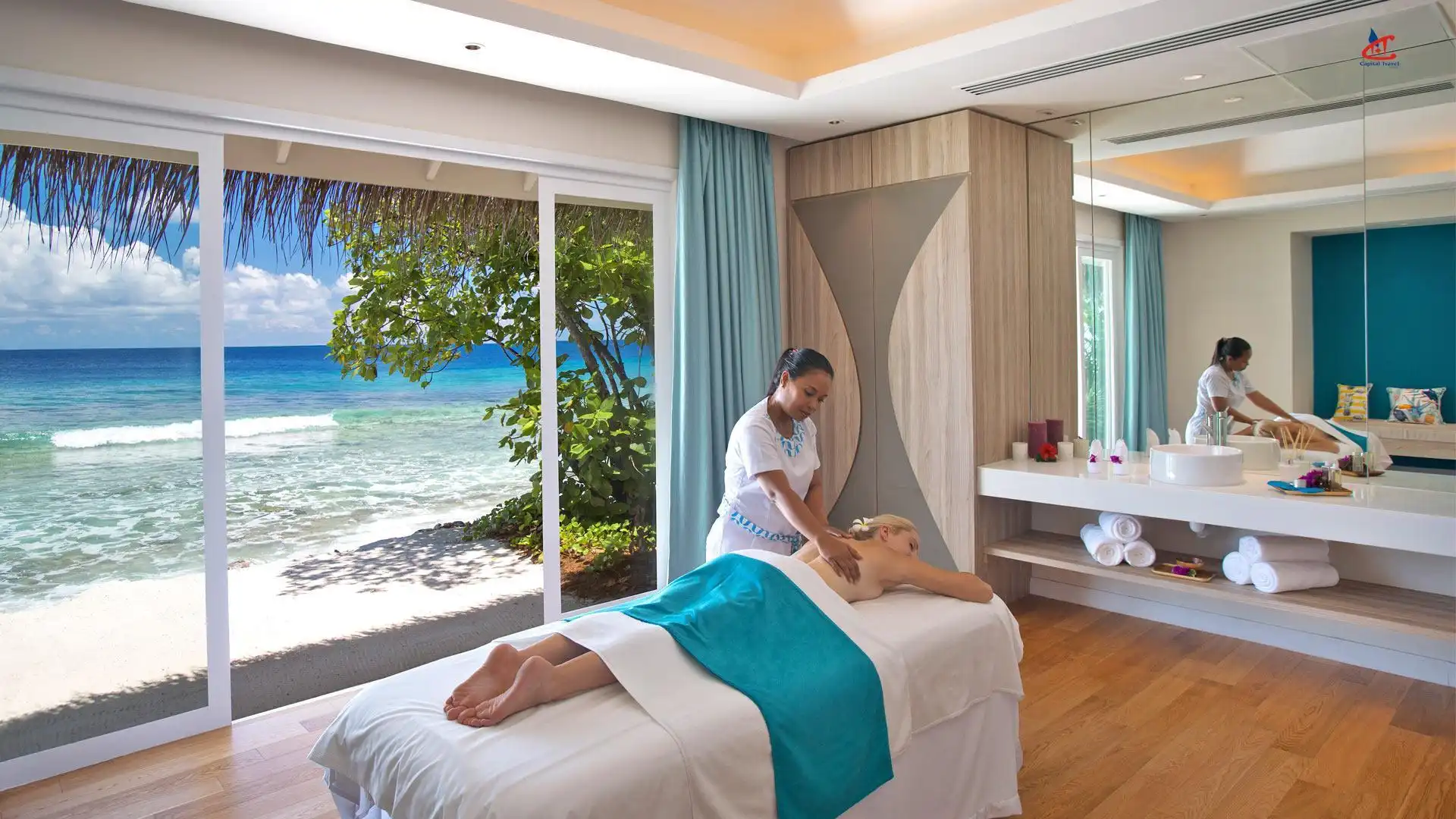 If you want to unwind, come to our award-winning esKape Spa, which is situated in the exotic surroundings of the island. Detachment and diversion from reality are facilitated by esKape spa. From exfoliation to restorative therapy, there is something for everyone. There is a steam room and a plunge pool on-site. From traditional full-body therapy to unique treatments. You're in for a surprise!
Begin with a full-body exfoliation to smooth and revitalise your skin. Then enjoy our trademark Maldivian Ocean Dream Massage, which employs a range of methods to relieve deep-seated knots and tension areas.
Expereiences
Kandima Maldives has you covered for adrenaline-pumping excursions with friends, family time with kids, or a romantic retreat with your loved one in an economical beach resort.
Weddings
Kandima Maldives always delivers a superbly crafted background for your dream wedding, from the perfect proposal to the wildest hen night. When you say 'I do' on our island (destination), you'll receive tailor-made wedding planning services from our Kool wedding planners, ensuring that your wedding ceremony is just how you planned it.
Snorkeling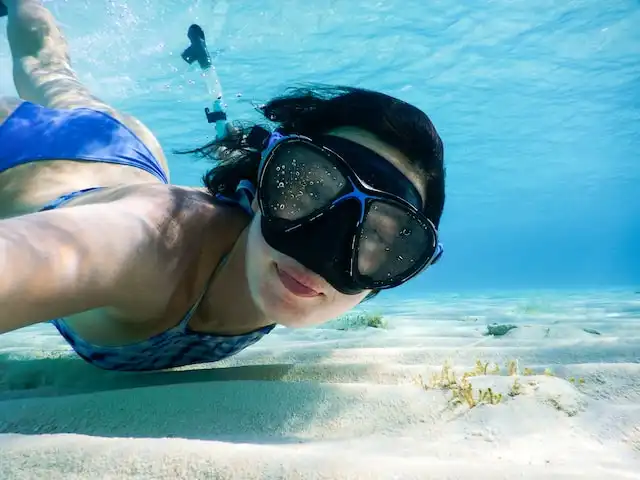 Join one of our six complimentary snorkelling trips that depart from HQ every hour (Front Office). Discover the splendour of the house coral reef, which is home to a variety of corals and other marine creatures as well as colourful fish. Daily, 9.00, 10:00, and 11:00 a.m. Afternoon hours: 14.00, 15.00, and 16.00
Water Sports
At Aquaholics, our diving and water sports centre, you can make the ocean your playground! Aquaholics provides a wide range of activities, from PADI certified diving training to adrenaline-pumping sports like parasailing, wind surfing, jet skis, and sea bobs. Night fishing tours, large game fishing, turtle quests, and sunset cruises are all available.
Kandiland
Our young VIP visitors will have a great time at Kandiland, the Maldives' largest kids club! Your children will be thoroughly amused by our devoted, multilingual team of fully qualified child caretakers, a jam-packed programme of entertaining activities, and our very own waterplay zone!
Proposals
Are you planning the ideal marriage proposal? Don't know where to start or how to put all of your thoughts together? We will make your engagement innovative, memorable, and just how you want it! With our proposal planners, you will not only completely surprise your prospective fiancée, but your marriage proposal will beyond her greatest aspirations! We'll take care of everything at Kandima Maldives so you can enjoy every bit of your engagement in paradise! Please let us know if you have any specific requests or Krazyy ideas!
360 Views
Images
Cancellation Policy
| Time Period | Penelty |
| --- | --- |
| 30 Days before arrival date | No Charges |
| 17 - 28 days | 50% Charged |
| 16 days, No Show or early checkout | 100% Charged |
---
---