Best Maldives Hotels In Local Islands
The island and city hotels in the Maldives are only included on this page. These hotels are located on nearby islands, and staying in them is a fantastic opportunity to learn about the local culture and traditions. Staying on a local island necessitates adhering to the local culture and some restrictions, such as (drinking alcohol and wearing a bikini are not permitted on local islands), therefore if you're seeking for Maldives Resorts or private islands where they are permitted, visit resorts page. Maldives hotels are recommended for long and budget stays.
---
Maldives Resorts Booking
Overview
Over 1000 islands make up the Maldives, which are home to hundreds of large and small resorts, hotels, and restaurants. Everywhere you turn, there's a chance for a shot and a sweet memory to take home. So go ahead and visit the island with our guides and make the most of your time in the Maldives. The Maldives has no shortage of hotels, thanks to its sandy white beaches, truly spectacular diving and snorkeling spots, and a plethora of activities. The location is popular with honeymooners, backpackers, and family travelers, and it has accommodations to fit each form of traveler.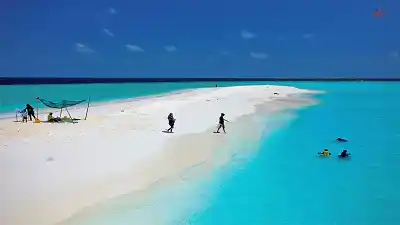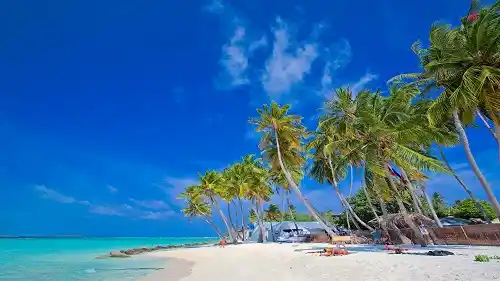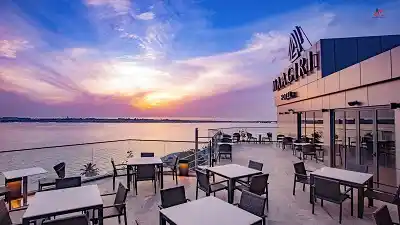 Budget Hotels
The Maldives is a newcomer to tourism in general. The country's first resort opened in 1973, and for the next thirty years, these expensive island retreats were the only way to visit as a tourist. The government modified its rules 12 years ago, allowing guesthouses to open on the local islands. Tourists were invited to stay with locals for the first time, giving them a glimpse into Maldivian life. Many budget travelers are currently unaware that it is possible to do so.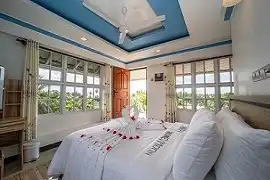 Places to visit in Maldives
The Maldives, a 1000-island archipelago, is one of the world's most famous beach destinations, with never a dull moment. This island country should be enjoyed and explored with caution, as it hides many hidden secrets. Though you can embark on your own soulful journey, there are some places in the Maldives that you simply must see. Explore Baa Atoll, a UNESCO World Biosphere Reserve, and go island hopping to see the Maldives' dreamy beaches. It would give you a once-in-a-lifetime experience. Take a sunset cruise or a shark safari to see the elegance of the setting sun. The Maldives' most famous attraction is spinner dolphins, and several hotels offer special tours for them.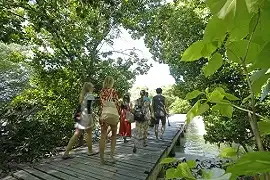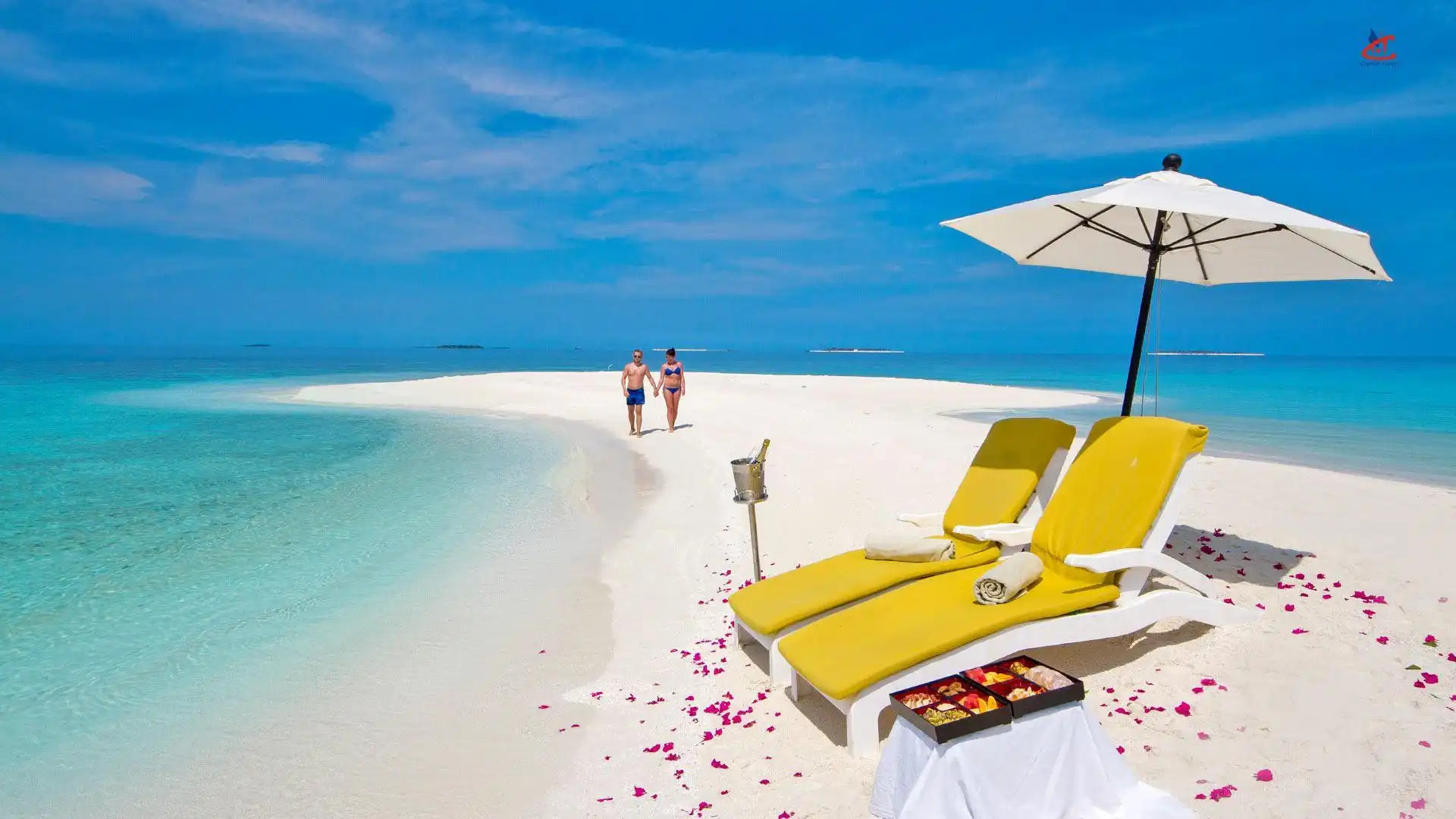 Things to do in Maldives
The Maldives are a group of islands with beautiful white beaches and warm weather. Locals thrive and tourism thrives at the hands of the sea, and everything you see looks like a dreamy film series. There are many things to do in the Maldives; it's a hotspot for water sports enthusiasts, with some of the best diving and snorkeling spots in the world. Visit various islands and go dolphin watching while you're here. The majority of the islands are populated by resorts, with only a handful being owned by locals. Try to learn more about local customs and natives' eating habits, as well as a few recipes from them. Catamaran sailing, kayaking, yoga, and underwater walking are some of the other activities available.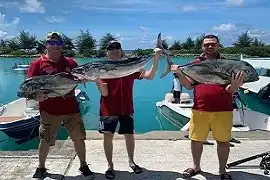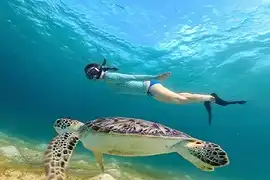 Maldives islands hotels in male atoll
Maldives islands hotels in male atoll are located close to the international airport within few minutes distance. speedboats are the best transportation to visit these islands.
Shopping in Maldives
Shopping in the Maldives is enjoyable if you have a simple idea of what you want. Handicrafts, locally produced shoes, and clothing are sold in abundance. As souvenirs, most visitors to the Maldives bring back beautiful miniature vessels, decorative items made of sea shells, flower vases, and cute footwear.
Questions and Answers
Where can i find a cheap hotel in maldives?
Almost in every Local island you can find a budget hotel
What is the difference between guest house and a hotel?
Guest houses are the house available for renting in local islands
What types of hotels are there in Maldives?
Mostly there are village hotels and city hotels with 3 star and 4 star services
How to reach Male maldives hotels?
In Maldives except for the city, all the other islands reuqire a water transport or flight, and for male maldives hotels you can pickup a taxi at the airport.
When is the best time to book maldives hotels?
From October to April is considered as the best time
What is the price of Maldives hotels?
An average rate for maldives hotels price is 70$
Are there any 5 star hotels in Maldives?
Yes there are 5 star hotels, but they are private island resorts
Are there any Maldives all inclusive hotels?
Yes there are many Maldives all inclusive hotels and you can find it in our page
---
---
More Questions?
---